Nicki Minaj's Husband Has a Criminal Past That May Lead to Jail Time
Nicki Minaj's husband is facing jail time because of a criminal past, even as he's petitioned to be present when Nicki gives birth.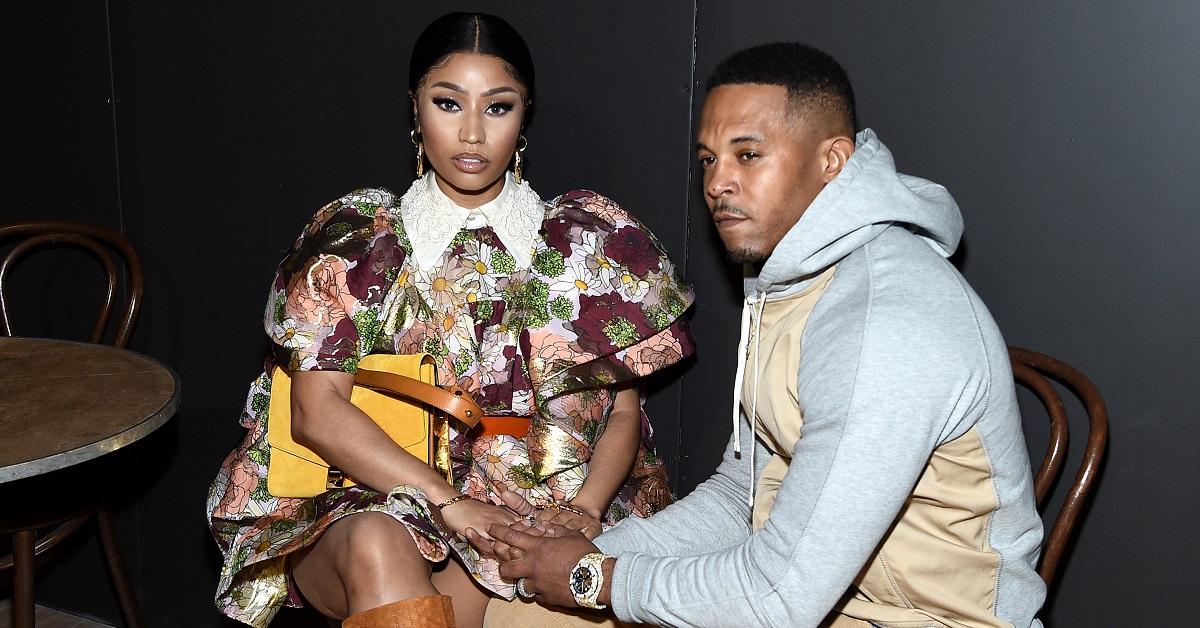 Sometimes a criminal past can haunt you for life. Kenneth Petty, Nicki Minaj's husband, wants to be able to travel with her and be present when she gives birth. Unfortunately, because of a crime in his past, he has to petition a judge to be able to do those things. Following news of his petition, some online are wondering exactly what kind of trouble Kenneth is in, and whether he's actually doing time in jail right now.
Article continues below advertisement
Is Nicki Minaj's husband in jail?
Kenneth is not currently in jail, but he is barred from traveling outside of California. The travel ban is part of a pre-trial arrangement that Kenneth is seeking to have changed so he can travel with Nicki. He also wants to be able to attend the birth, even if it occurs after his probationary curfew.
Article continues below advertisement
What did Kenneth Petty do?
Kenneth is currently awaiting trial because he failed to register as a sex offender when he moved to Los Angeles with Nicki. Kenneth has been a convicted sex offender since 1995 when he was convicted of attempting to rape a 16-year-old girl. He moved to Los Angeles last July, and was indicted for failing to register this March. Now, he could face additional penalties for failing to register.
In addition to being her husband, Kenneth also works as her manager, which is one of the reasons he wants to travel with her. He doesn't just want to support her as a husband, he likely believes that he needs to be present to help her with the business side of her life. As of right now, though, he cannot leave the state of California.
Article continues below advertisement
Nicki revealed her pregnancy on Instagram.
Earlier in July, Nicki revealed her pregnancy with a photo of herself cradling a baby bump posted on Instagram. In the photo, Nicki is rocking a bejeweled bikini and lucite high heels. The rapper accompanied the photo with a simple hashtag "#Preggers," letting the world know that she was expecting. Since then, she's posted several additional images of herself flaunting her baby bump.
Article continues below advertisement
Prior to their current issues, Nicki said her marriage with Kenneth was "calming."
In an interview with People published in June, Nicki said that she was actually surprised by how chill married life was. "I didn't think it would be as refreshing and calming as it is," Nicki said. "Even if you're not married, when you have someone that feels like your soulmate or someone who understands you, it just makes you feel like you're on top of the world." The two began dating in 2018, but have apparently known one another since they were kids.
Derrick Milano also told People what made their bond so special. "He understands her as a person," Derrick said in a 2019 interview. "I think that's what the connection really is with them — it's that he really knows her. It's a different type of connection. He's not famous, he doesn't want to be on Instagram. Like, that's not his M.O. (modus operandi). He's really focused on her."