Prince William Is Left-Handed, and There's a Debate Raging About His Biceps
Prince William is left-handed, and he may also be buff, but that depends on who you ask after users were divided over his COVID vaccine photo.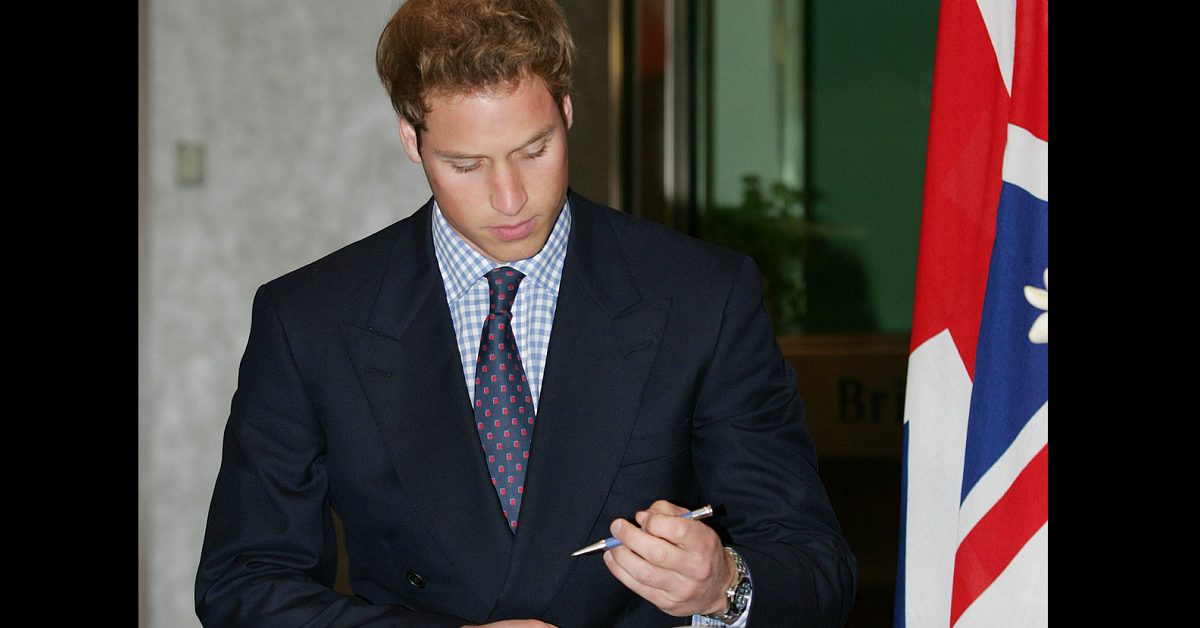 Although he likely could have gotten it months ago, it seems Prince William was waiting for his turn to receive the COVID-19 vaccine. Photos of the Duke of Cambridge receiving his vaccine were released online on May 20, and the internet immediately began asking several questions. The first and most important was whether the future King of England is left-handed.
Article continues below advertisement
Is Prince William left-handed?
Online observers began to speculate that Prince William might be left-handed after it became clear that he had received his first dose of the vaccine in his right arm. Most people elect to receive their vaccine in their non-dominant arm so that any soreness they feel impacts them less severely.
Although William's decision to get his shot in his right arm wasn't definitive proof, it turns out that royal observers have known he's left-handed for years.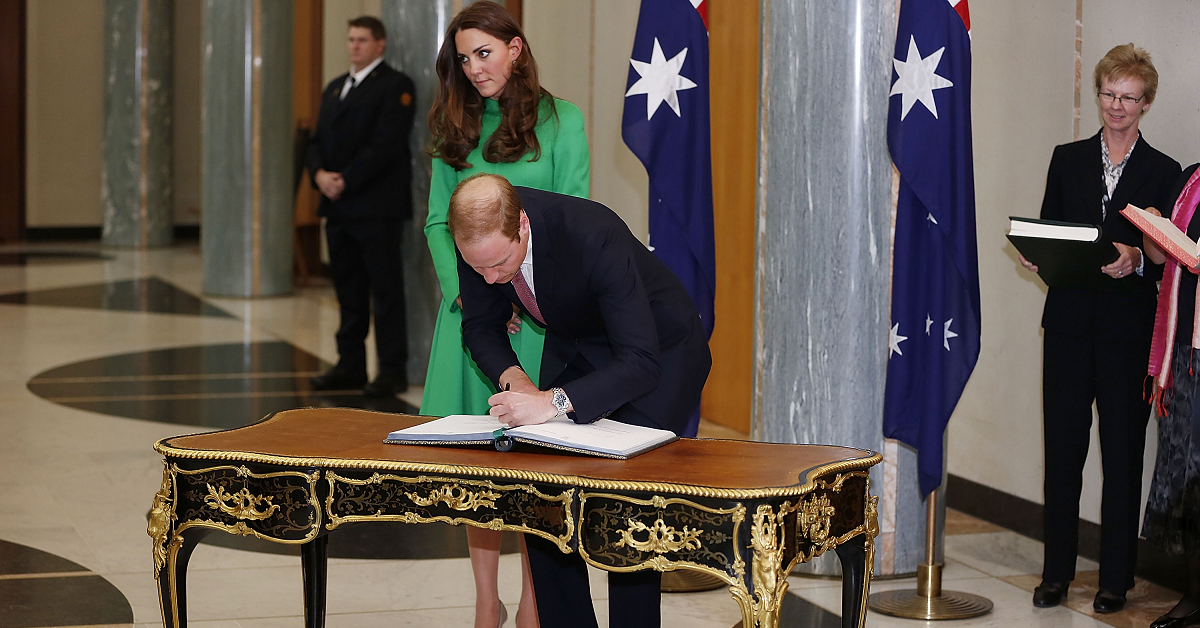 Article continues below advertisement
Whenever William signs any documents, he always does so with his left hand. One of the first times that Williams' left-handedness became public knowledge was when he signed the guest book after enrolling at Eton.
William has even joked about his left-handedness, suggesting that those who are left-handed are smarter than their right-handed counterparts.
Is Prince William buff?
Adjacent to the conversation about which hand Prince William uses was a related conversation about whether the future king works out. Because he had to roll up his sleeve in order to receive the shot, many fans noted the fact that William's biceps were were pronounced than they suspected.
"Oh, Prince William works out," one person wrote in the comments on the photo.
"No wonder The Duchess of Cambridge looks always so happy," another added.
Article continues below advertisement
While some were overjoyed to see William's biceps in their full glory, there were others who found the prince's arms to be a little lacking.
"It's a 5/10 wash for me, and absolutely no cause for lust," said Rich Juzwiak, a senior writer at Jezebel. "I will go to bed thinking the same that I did about Prince William when I woke up this morning: nothing at all."
Article continues below advertisement
William thanked the staff after receiving the shot.
William posted the photo of himself receiving the shot to Instagram and added a caption acknowledging those who were providing doses to people all over the U.K. "On Tuesday I received my first dose of the COVID-19 vaccine," he wrote. "To all those working on the vaccine rollout — thank you for everything you've done and continue to do."
Buckingham Palace announced in January at the Queen and Prince Philip had both received their shots, and Prince Philip has since died as a result of old age at the age of 99. It's unclear whether William's wife Kate Middleton has received her vaccine yet.
William's father Prince Charles received his first dose in February of 2021, and had already tested positive for the disease in March of the previous year.
Like the rest of the world, the royal family seems eager to put the COVID-19 pandemic behind them. For William, it may mean that he can finally return to the gym to further refine his guns.