Roman Reigns Hints at a Departure From the WWE in Cryptic Post-Show Promo
After delivering a cryptic promo during a house show in New Jersey, professional wrestling fans wonder if Roman Reigns is leaving the WWE.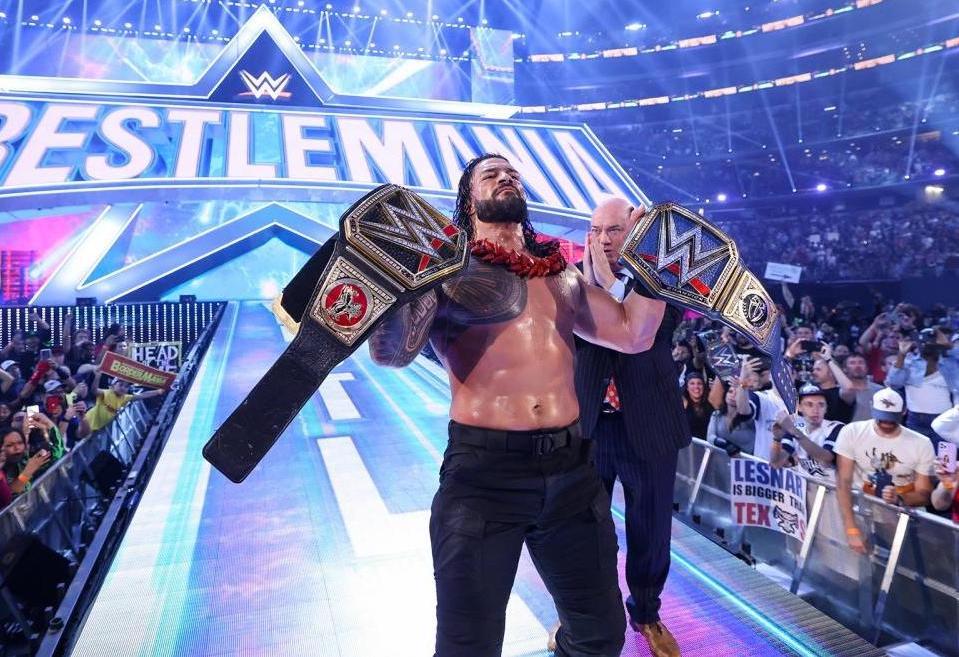 The pro-wrestling business is a cutthroat one. The amount of work it takes to not only be a top athlete but to participate in a violently coordinated soap opera and stand out among a throng of over-the-top personalities is almost unimaginable.
Article continues below advertisement
Then there are the injuries you sustain during training (and matches), contract negotiations, losing money on gigs early on, and paying for your own hotels even once you're signed to the WWE.
That being said, there are some super successful stars, like Roman Reigns; however, after more than a decade as a professional wrestler, it is rumored that Roman is saying goodbye to the WWE.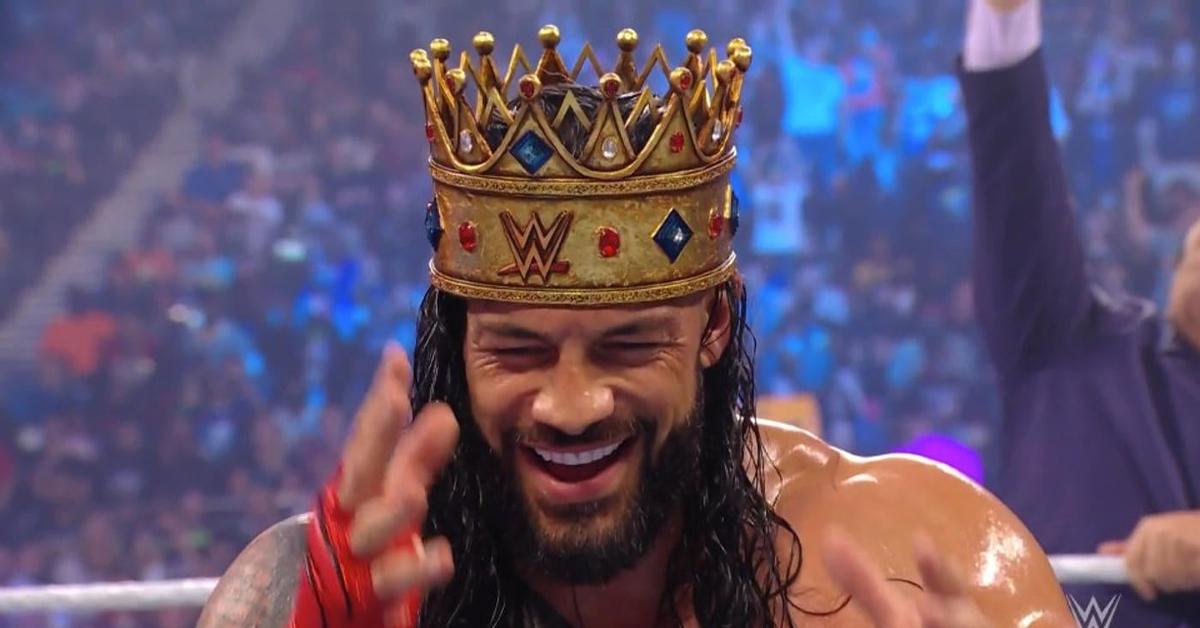 Article continues below advertisement
So, is Roman Reigns really leaving the WWE?
Roman is arguably one of the promotion's biggest stars. He's consistently featured in their corporate branding, has headlined tons of high-profile pay-per-views, and has been a solid fan favorite.
Heck, he was on the cover of WWE 2K20, and the kind of attention he was getting in the squared circle helped launch other opportunities, like a role in the globally successful Fast & Furious spinoff, Hobbs & Shaw.
In the action flick, Roman portrays Mateo, the brother of Hobbs (Dwayne "The Rock" Johnson). Technically, the two come from the same Samoan bloodline, making them cousins in real life. Now, it seems like the experience on a film set really helped to pivot Roman's career, so much so that he's now hinting at his departure from the WWE.
Article continues below advertisement
Although he recently became the Undisputed WWE Universal Champion after defeating Brock Lesnar in a title unification match at Wrestlemania 38, it appears Roman may be leaving at the height of his career.
On May 8, the WWE star headed to Trention, N.J. for a house show; after defeating Drew McIntyre in a singles match during the main event, Roman grabbed a microphone and addressed the fans in attendance.
Article continues below advertisement
"I've been here many times, you know what I'm saying? I've been here a couple of times in the past 10 years. And I'm starting to work into a new phase in my career, and I honestly don't know if I'll be back here again," Roman revealed per Ringside News. "If that's the case, I just wanna say thank you for all these years of support."
Roman recently signed a new WWE contract with a reduced schedule.
In late 2021, Roman appeared on The Michael Kay Show, stating that he was hoping to cut back on full-time WWE performances in lieu of more acting gigs. He offered up a genuine response in his hopes of transitioning into other forms of entertainment.
Article continues below advertisement
"We'll have to see. I think there's going to be some moves made here pretty soon. There's always these speculations, these contract talks. All that pushing, that's my business."
He added, "People who can dive deep enough, I'm sure they can uncover enough stones to figure out the timeframe, but that's something I definitely want to dabble in, I want to gain more experience, and I want to use these tools that I've learned."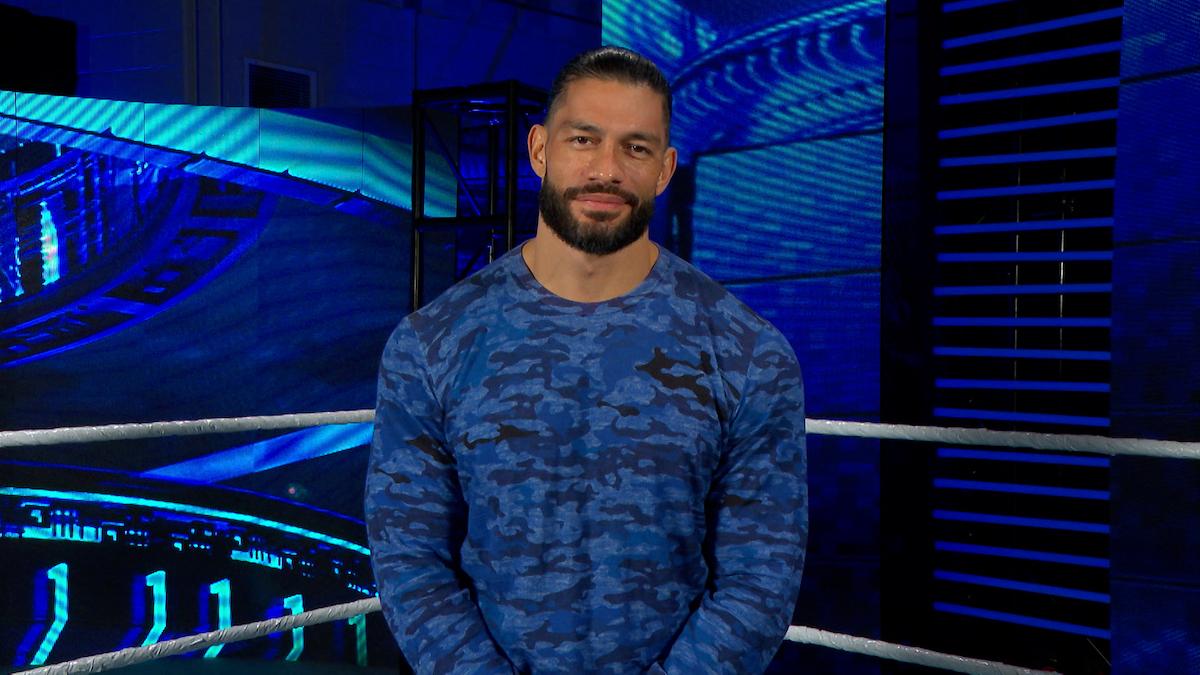 Article continues below advertisement
Nevertheless, on May 8, sports journalist Dave Meltzer appeared on Wrestling Observe Radio, confirming that Roman is not leaving the WWE, noting that he signed a new contract that offers him a part-time schedule similar to Brock Lesnar.
"It's not it for him, but the situation is that he got a new deal, and the new deal is for far less dates," Dave revealed. "I don't know how many house shows he's going to be doing, but it will be much less than the number that he's doing now."
"It's one of the perks of being there for a while and being valuable there is you can kind of call certain shots. And he's got the power to maintain the championship and work fewer dates like [Brock] Lesnar had and [Hulk] Hogan used to have," Dave added, concluding that since Roman has young kids, he may want to "preserve his body a little bit more."
Are you excited to see what the WWE does with Reigns? Would you want to see him in more movies? Let us know!