Johnny Knoxville Competed in His First-Ever WWE Match at 'Wrestlemania 38'
Following Johnny Knoxville's hilariously impressive match at 'Wrestlemania 38,' many are curious if the 'Jackass' star has ever been in the WWE.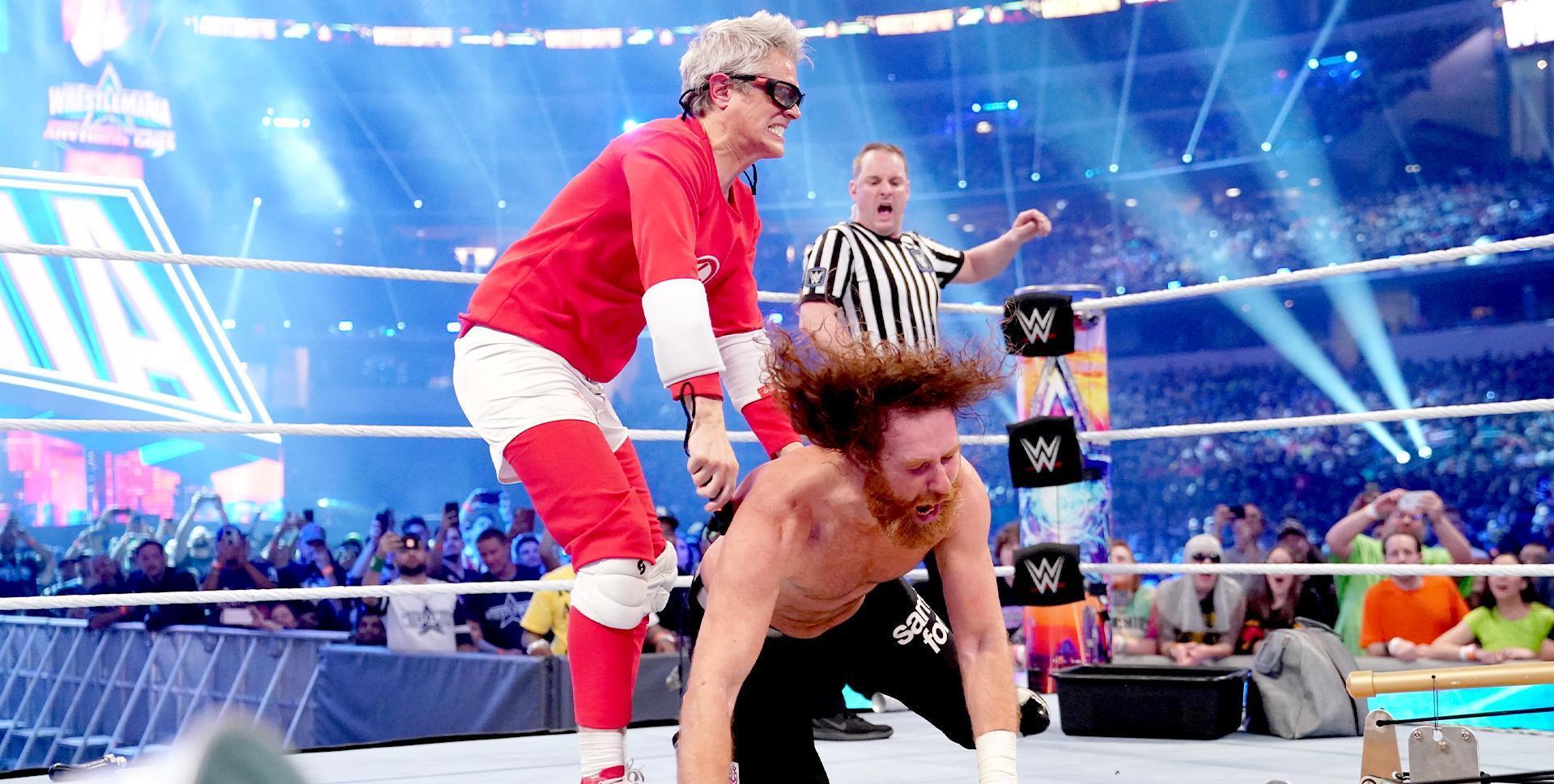 For the better part of 2022, Jackass star Johnny Knoxville has been wreaking havoc in the WWE.
On New Year's Day, the 51-year-old appeared at the company's Day 1 pay-per-view and announced he would be attending the Royal Rumble as a participant in the match. Since then, he began a feud with WWE superstar Sami Zayn, ultimately leading to a match between the two foes at Wrestlemania 38.
Article continues below advertisement
With Johnny landing such a significant storyline in the WWE, we couldn't help but wonder if this marks the first crossover between the global enterprise and the stunt performer. Do they have a history together? Or is this their first collaboration? Here's everything we know about Johnny Knoxville's involvement, including if he's ever partaken in the WWE's shenanigans before.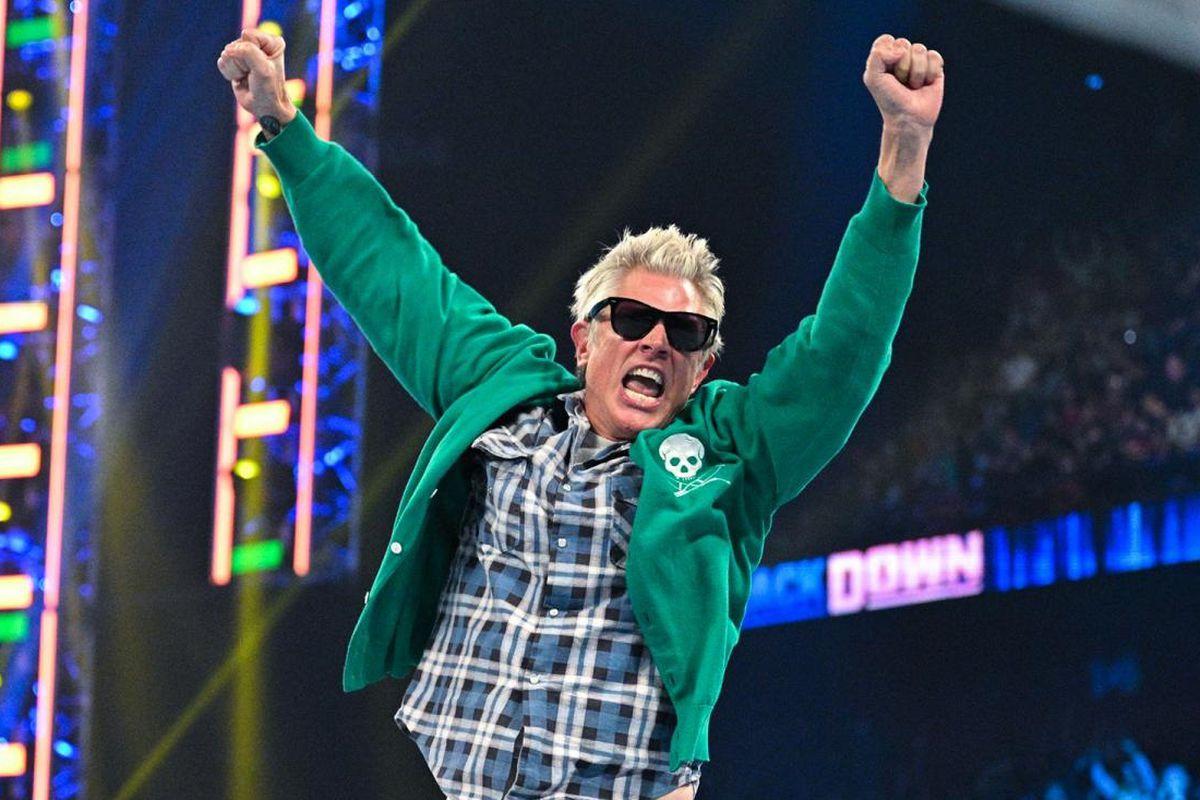 Article continues below advertisement
Has Johnny Knoxville ever been in the WWE?
Seeing as the WWE and Jackass have a lot in common, it doesn't surprise us that they have a shared history.
In 2007, Johnny Knoxville and the rest of the gang were supposed to invade SummerSlam; however, the deal fell apart once the Jackass gang dropped out of the affair. There were various reports regarding the group's departure, but Johnny later revealed to JackassWorld.com (via PWInsider) that plans had sadly fallen through.
At the time, WWE wanted more than one night's worth of commitment; unfortunately, Johnny couldn't fit that into his schedule. As a result, WWE moved in a different direction, but it's clear there was no bad blood since Johnny returned to the scene in 2008 on an episode of Monday Night Raw.
Article continues below advertisement
After messing with The Great Khali throughout 2008 in a series of videos, Johnny eventually faced the consequences on Raw. Once he entered the ring, Johnny immediately encountered the beating of a lifetime from Beth Phoenix, Hornswoggle, The Boogeyman, and The Great Khali. According to Bleacher Report, Johnny told people backstage that the infamous "Khali Bomb" rendered him unconscious for a few seconds.
Article continues below advertisement
Johnny Knoxville received a prominent WWE storyline in 2022.
In December 2021, Johnny Knoxville and several other Jackass Forever cast members appeared on an episode of SmackDown. While there, the clan participated in a backstage segment with Riddle and Randy Orton, aka RK-Bro. Though the interaction was brief and seemingly a one-off, fans soon discovered it was only the beginning.
Article continues below advertisement
Johnny returned to the WWE on Jan. 1, 2022, and revealed during the promotion's New Year's Day pay-per-view event that he planned to compete in the men's Royal Rumble match; not even a week later, Johnny showed up on SmackDown and started a feud with Sami Zayn.
Unfortunately, Sami eliminated Johnny during the Royal Rumble match, but that didn't stop the Dukes of Hazzard actor from showing up to SmackDown and challenging Sami for the WWE Intercontinental Championship.
The challenge was rejected, and Sami attacked Johnny. The following week, Johnny distracted Sami during his match against Ricochet, allowing the latter to gain the advantage and win the championship from Sami. That same night, Sami challenged Johnny to a match at Wrestlemania 38, which was confidently accepted.
Article continues below advertisement
The match was soon deemed an "Anything Goes" match, which means no wrestler is disqualified and weapons and outside interference are allowed. On April 3, aka Night 2 of Wrestlemania 38, Johnny Knoxville defeated Sami Zayn with the help of Chris "Party Boy" Pontius, Wee Man, and a gigantic mousetrap.
Hopefully, this isn't the last we see of Johnny in WWE — perhaps Sami will demand a rematch!