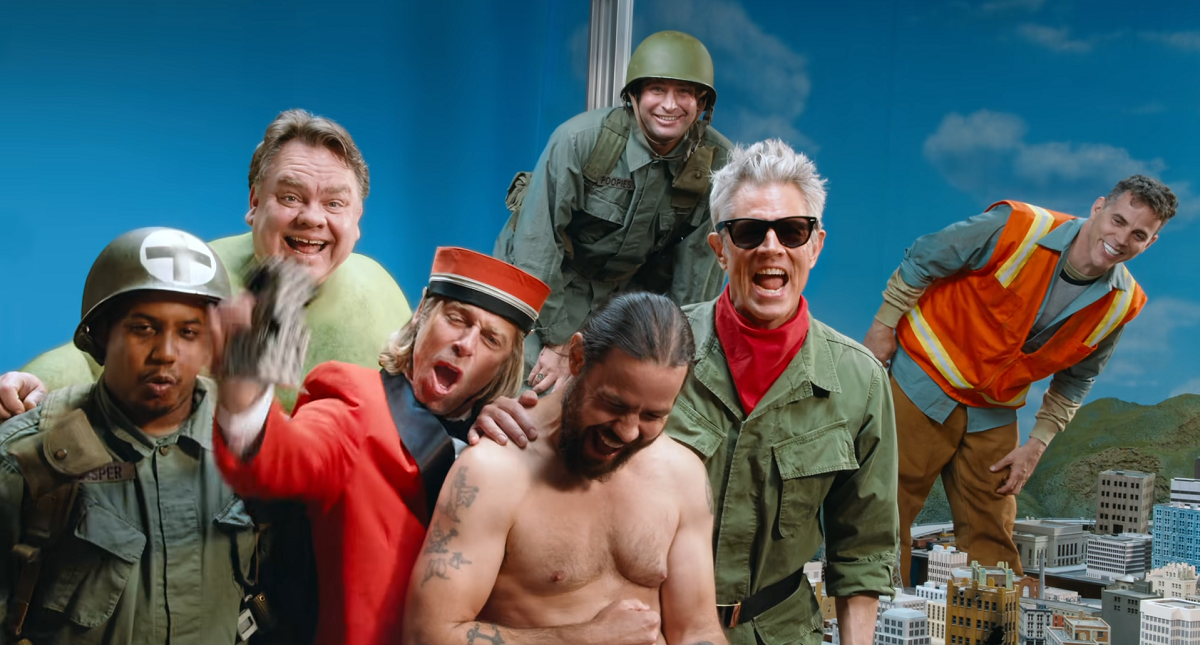 'Jackass Forever' Is Finally Coming out — Can You Stream It Anywhere?
The release of 'Jackass Forever' has been a long time coming. While the film is receiving a theatrical release, can you also stream it?
After numerous delays, the release of Jackass Forever is finally on the horizon. Again. For the fifth time. Johnny Knoxville, Steve-O, Chris Pontius, and several more old and new members of the Jackass crew will soon arrive in theaters for an all new collection of pranks, violent slapstick, and overall lunacy that you should not try at home. But in the modern age of pandemic moviegoing, will the film be streaming at home along with its theatrical release?
Article continues below advertisement
Jackass began as a highly controversial reality comedy series on MTV back in 2000. With little plot or structure to speak of, the Jackass crew was known for pulling pranks on each other or unsuspecting victims. The pranks were infamous for their level of violence and indecency as each season increased in both scale and recklessness. The franchise would eventually spawn several films and spinoffs. But going to theaters during a pandemic might be just as dangerous, so can you stream it at home?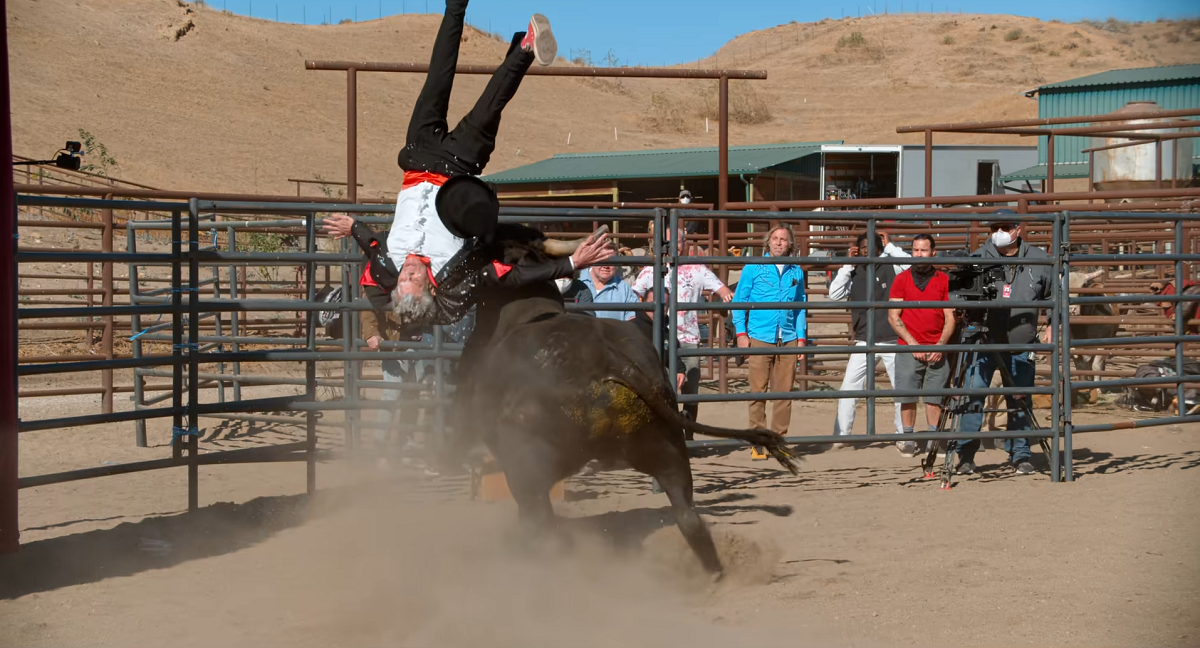 Article continues below advertisement
Is 'Jackass Forever' streaming?
Jackass Forever was announced in December 2019 as the first numbered Jackass film sequel since Jackass 3D in 2010. The film was initially scheduled to be released in March 2021, but production was (say it with me, folks) delayed by the still-ongoing COVID-19 pandemic. The film would see several more delays across 2020 and 2021. The first official trailer confirmed an October 2021 release date, but not even a trailer could stop one more delay.
The film has currently landed on a February 2022 release.
But the landscape of movie releases has changed drastically in the time it took for the movie to finalize a release date. In the beginning of the pandemic, several big studios like Disney and Warner Bros. shifted to releasing new movies on their respective streaming services to comply with social distancing requirements while allowing fans to keep up with the latest films safely. Warner Bros. even committed to having all of its 2021 theatrical releases stream on HBO Max at the same time.
Article continues below advertisement
As we enter the third year of the pandemic, studios have diverged in their release schedules. Recent Marvel films have had theater-only releases while still reaching record-breaking ticket sales. Warner Bros. will release its new films like The Batman on HBO Max, but they will do so 45 days after they debut in theaters.
Where does that leave Jackass Forever? As a Paramount film, it should stand to reason that the film could stream on Paramount Plus at some point.
If it does stream anywhere, it won't be just yet. The final trailer for the film states that it will release "only in theaters." As such, there are no plans for Jackass Forever to stream alongside its theatrical release.
That doesn't mean it won't stream at all, thankfully. There's precedence to believe that the movie could arrive on Paramount Plus in the near future. But don't expect to see that during its initial release.
Jackass Forever will be released exclusively in theaters on Feb. 4, 2022.