The 'Jackass Forever' Movie Is a Real Who's Who of People Who Like to Get Injured
You've heard of 'Jackass Forever,' well how about "injured for life"? Somehow, another 'Jackass' movie is coming, and it's filled with wild cameos.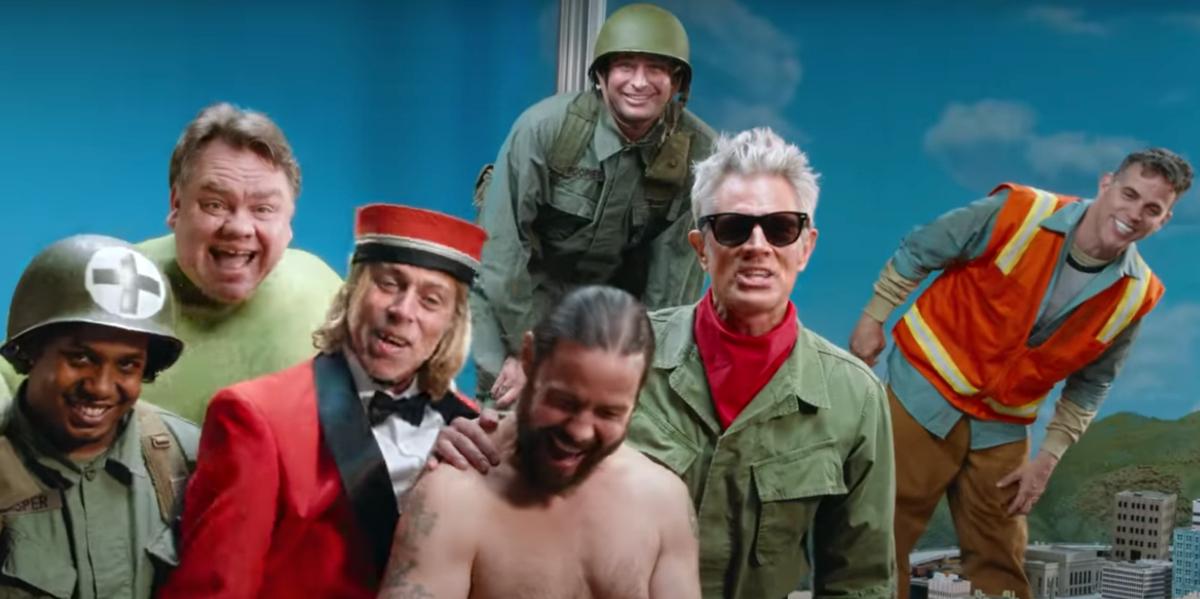 There's only one way to end the Jackass franchise, and that's with an epic final movie absolutely jam-packed with cameos. Of course, another way to end a Jackass movie would be to set something or someone on fire. As we physically and mentally prepare ourselves for one more ride on the injury train, we're dying to know what's in store. Who can we expect to pop by for some possibly illegal fun? Here's who's making cameos in Jackass Forever. We hope they made it out intact!
Article continues below advertisement
Who is appearing in 'Jackass Forever'?
We're of course going to get a giant dose of the usual Jackass suspects in the form of Johnny Knoxville, Chris Pontius, Steve-O, Danger Ehren, Wee Man, and Preston Lacy. Bam Margera was fired from the movie, but according to Comicbook, he will appear in one stunt (this is a recent development). The trailer looks insane, with people getting blown up in porta-potties, several explosions, someone definitely being shot out of a cannon, and many dangerous animals. Let's take a peek at who else makes a cameo on Jackass Forever.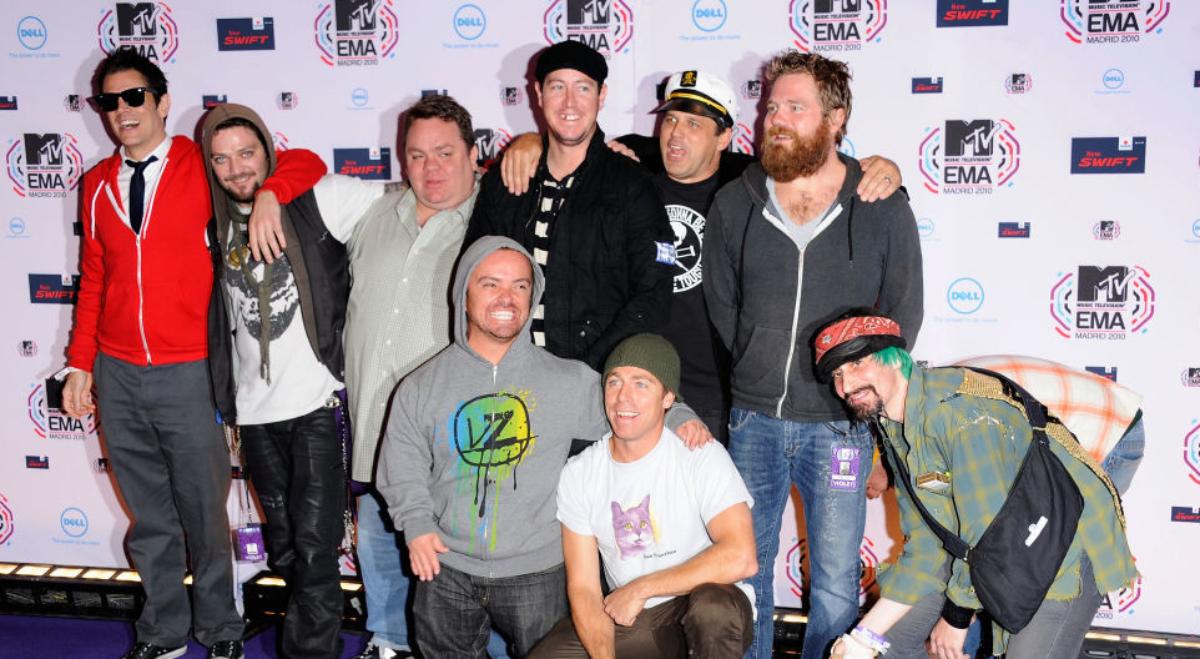 Article continues below advertisement
Eric André is no stranger to stunts, having made a career out of pranking people on The Eric Andre Show. We see him briefly in the film's trailer, gleefully exclaiming, "Oh man, I'm on Jackass." Tory Belleci from Myth Busters makes an appearance too, probably because he was the show's daredevil, performing all of their more dangerous stunts. Hey, those myths won't bust themselves!
It looks like Shaquille O'Neal was also able to take a break from commercials for The General Insurance in order to hopefully block a stunt or two. BMX rider Mat Hoffman and pro skater Tony Hawk might be two of the coolest additions to the group. Those two have been injured enough, so it's possible they are in the movie for some teachable moments.
Article continues below advertisement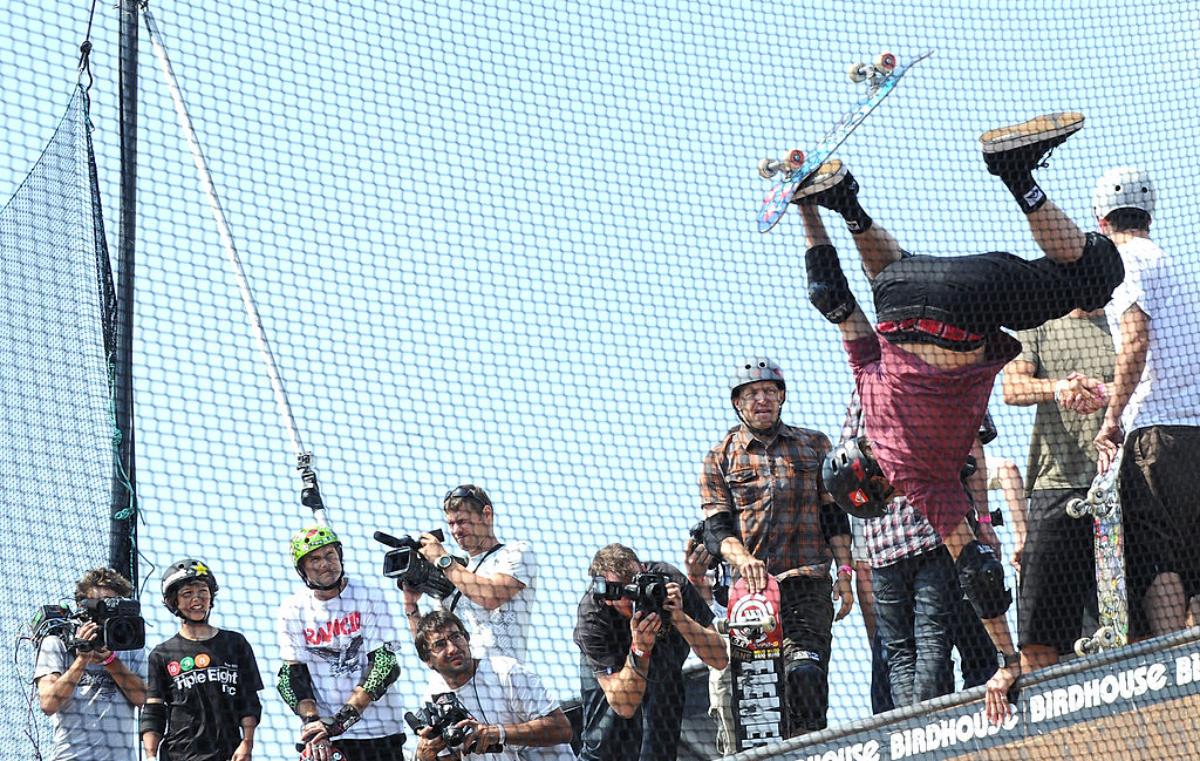 Speaking of sports, former professional softball pitcher Danielle O'Toole will undoubtedly be throwing some balls at, well, some balls. The trailer showed Francis Ngannou, a mixed martial artist, gearing up to punch someone in the stomach. The problem there is that Francis has the hardest recorded punch in the world. We can't get into all the cameos because some mystery is needed in life — just know that it's a diverse group of people who hopefully have a high tolerance for pain.
Article continues below advertisement
Johnny Knoxville was severely injured during 'Jackass Forever.'
Johnny really took the bull by the horns while filming Jackass Forever, so the bull took him out. In an interview with Variety, Johnny explained that he was "trying to do a magic trick in a bull ring." While attempting to prank the bull, it charged him, knocking Johnny unconscious. Jeff Tremaine, the film's director, said Johnny was out for three or four minutes. In classic Jackass style, Jeff said the experience was "gnarly."
Article continues below advertisement
When the ambulance arrived, the EMTs asked Johnny questions like, "Who is the president?" This was in December 2020, but Johnny could only come up with Obama. He walked, or rather, limped away with a "broken wrist, broken rib, concussion, and brain hemorrhage." Johnny is only pretty sure that this was his first brain hemorrhage. Regardless, he sat out from other dangerous stunts. In the words of Danny Glover in Lethal Weapon, he's "getting too old for this s--t."
Jackass Forever premieres exclusively in theaters on Feb. 4, 2022.