'DWTS' Contestant Sam Champion Has Been With His Husband for a Decade
Now that Sam Champion has everyone's attention from 'DWTS,' people are curious to know who he's married to in real life. These are the details.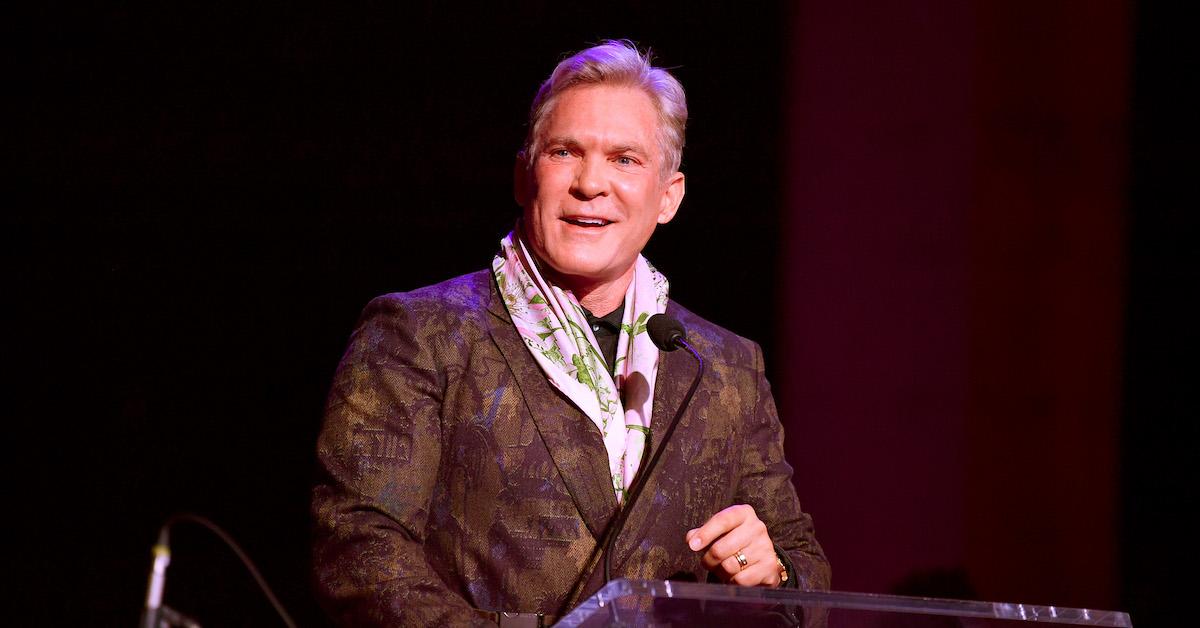 Ever since Sam Champion made a name for himself as an American weather anchor and newscaster, millions of people have depended on him for morning announcements and world information.
He's spent 25 years with the ABC network, and he's predominantly known for appearing on Good Morning America. Now, he's been garnering attention after showing off his smooth choreography skills and dance moves on Dancing With the Stars.
Article continues below advertisement
DWTS gives actors, athletes, musicians, and other celebs the chance to show off their fun side. Sam has been partnered up with dancer Cheryl Burke, dancing to songs by Britney Spears and Elton John. Now that he has everyone's attention, people are curious to know who he's married to in real life. These are the details.
Article continues below advertisement
Is Sam Champion from 'Dancing With the Stars' married?
Not only is Sam married, but he has been with his husband for a decade now. Sam and Rubem Robierb have been wed since 2012. Who exactly is Rubem?
According to The Cinemaholic, he's a sculptor, visual artist, and photographer. Based on his career choices, it's obvious he's got a heavily creative side to him. He was born in Brazil but relocated to Miami as an adult.
He crossed paths with Sam for the first time at a New Year's Eve party back in 2009. Sam and Rubem dated on a serious level for about three years before deciding they were ready to take the next step by getting married.
Article continues below advertisement
They got engaged in October 2021, which came as a slight surprise to Sam's fans who weren't aware of his sexuality. According to News Wail, he revealed that although his sexuality wasn't publicly known, it was far from a secret. As of 2022, Sam and Rubem live long-distance in two separate cities; however, that doesn't mean they aren't able to make it work.
Article continues below advertisement
Do Sam Champion and Rubem Robierb have any children?
Back in 2021, Sam and Rubem had their fans super excited at the prospect that they'd adopted a child and decided to start their own family. Sam posted a video holding a baby girl named Gabriela with the captain that said, "Welcome home" along with several red heart emojis. However, it turns out the baby wasn't theirs.
The comment section was flooded with messages of people saying congratulations, but Sam made sure to shut down the speculation. He wrote back to one of the commenters, "Lol. Not yet. We are proud uncles."
Sam and Rubem's timeline for starting a family is unknown for now. When they're ready to pursue that decision (if they ever choose to do that), it's something their fans will certainly be stoked to learn about.