Sara Haines Returns to 'The View' as a Guest Co-Host — Is She Back for Good?
Sara Haines will be guest co-hosting 'The View' amid the coronavirus pandemic. Is the former host returning to the talk show permanently?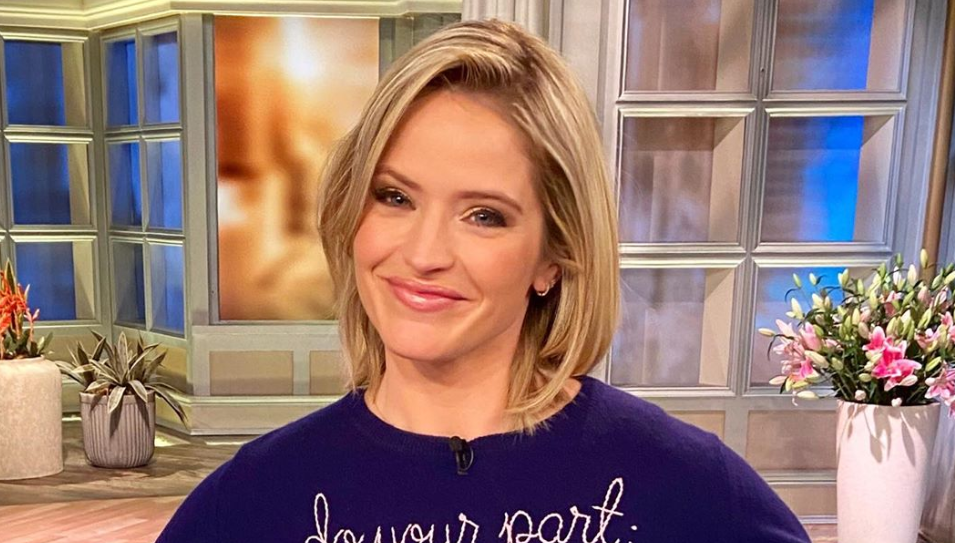 With the world in a frenzy regarding the coronavirus pandemic, talk shows are just one of the many, many things facing difficulties and change right now. For example, the normal panel of women that you typically see on NBC's The View has changed a lot over the past few weeks.
Fans of the long-running series have noticed that former co-host Sara Haines has been co-hosting the talk show recently and will continue to do so. So, is she coming back to The View for good?
Article continues below advertisement
Is Sara Haines going back to 'The View'?
Sara has been guest co-hosting the show for the past few weeks, but at this time, it's unclear if she's coming back for good, as she's yet to make that announcement. For now, it just seems like she's lending a helping hand where she can on the show that she was permanent co-host on from 2016 to 2018 for Seasons 20 and 21.
It all started on March 6 when the journalist appeared on the show to fill in for co-host Sunny Hostin after the death of her paternal grandmother.
Article continues below advertisement
"So Sunny is still out. As you know, her grandmother passed yesterday. But we do have someone at the table who we used to have. Sara Haines is back," co-host Whoopi Goldberg said at the time.
"It's so nice to have you back," co-host Meghan McCain told Sara. "You're such a bright [ray of] sunshine on your show and on [The View], it's so nice to have you."
Sara gushed back, saying, "This place is such a magical place, I've always said that. When you walk in the door, the hugging train... it's a special staff here." To which Meghan replied, "Once a View host always a View host." Sara joked back, "I'm here forever, guys."
Sara previously left The View in 2018 to join Michael Strahan as a co-host on the third hour of ABC's Good Morning America. The daytime talk show, now titled GMA3: Strahan, Sara & Keke has stopped production amid the COVID-19 pandemic.
Article continues below advertisement
"ABC News announced today plans to provide special daytime coverage of COVID-19 beginning Wednesday, March 18 at 1:00 p.m. ET/12:00 p.m. CT on ABC, temporarily replacing episodes of GMA3: Strahan, Sara & Keke," the network previously revealed.
Perhaps this is why Sara now has more time on her hands to fill in for the other co-hosts this week, specifically Whoopi and Joy Behar, who are self-quarantining due to their age, and a now-pregnant Meghan McCain, who will tune in remotely going forward.
Sara left the series on great terms two years ago. "It has been an honor, a privilege and an absolute dream to work here at this show," she said amid her departure. "For anyone who has ever played a sport knows that the best team members are the ones who lift you up and make you better. You guys did that for me. I love this view, and I love all of you, so thank you so much."
It's so nice to see her back on the show, and we cannot help but hope that she's back for good!