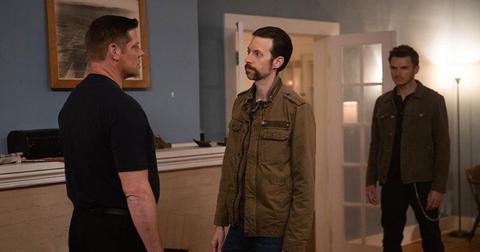 What's Next for Sebastian Lund? The Agent Might Leave 'NCIS: New Orleans' Soon
By Leila Kozma

Updated
Sebastian Lund (Rob Kerkovich) officially joined the NCIS: New Orleans team in Season 3, having spent years working as a forensic scientist at the Jefferson Parish. It didn't take long for the talented agent to establish himself as a core part of the team, and his confabs with Tammy Gregorio (Vanessa Ferlito) left fans hoping for more.
He announced his new plans to join the REACT team in Season 6. What's next? Is Sebastian leaving NCIS: New Orleans for good?
The last episode of 'NCIS: New Orleans' featured some unexpected twists and turns.
Sebastian announced his plans to join the Regional Enforcement Action Capabilities Team (REACT) in one of the first episodes to air in Season 6, and his dreams might be about to come true.
The episode titled "Bad Moon Rising" saw the quirky forensic scientist, hacker, and investigator go undercover as part of his most complicated missions to date. He had to integrate into a group of white nationalists to stop them from committing mass murder. However, the mighty task came with some unexpected challenges.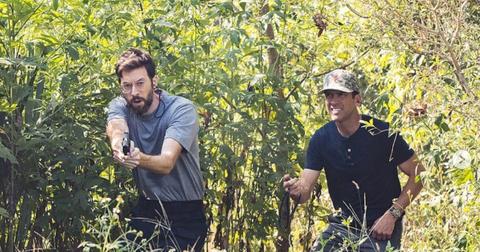 He succeeded to earn the RAC leader's trust and became a member of the militant group. However, he failed to maintain communications with the NCIS team and had to go off the grid temporarily.
"The team is concerned when Sebastian becomes unreachable while undercover as a new recruit," reads the plot synopsis cited by Cheat Sheet.
His sudden disappearance led to fast-escalating concerns among the NCIS team, triggering fears about whether he would be able to make it out alive on his own.
Meanwhile, Sebastian built close relationships with the commander of the radicals, learning that they were planning on using nitrogen gas as a terror weapon for their next action. To step up against the hiring of women and people of color, the group intended to deploy the poisonous gas to murder a group of people as an act of protest.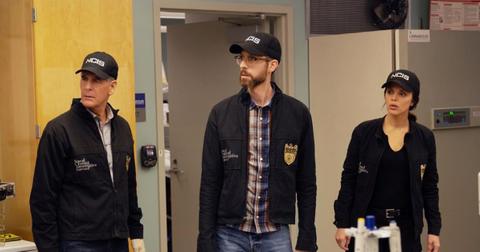 Sebastian was promoted to the position of a sniper within the group, The Cinemaholic notes. Against the worst of odds, the NCIS agent succeeded to re-establish connection with his team and told them about the heinous plan. At the end of the episode, we watched the NCIS team successfully intervene and stop the RAC, saving both Sebastian and their potential victims.
"Great wrap-up to a great episode!! Y'all are stretching your characters so we get to watch them grow and experience their struggles - while still being family!" tweeted an enthusiastic NCIS: New Orleans fan.
"@NCISNewOrleans This has been one action-packed return of #NCISNOLA A enigmatic, dark & elusive episode," proclaimed another.
Unfortunately for long-term fans of the agent, Sebastian received some life-changing news toward the end of the episode. As he learned, his application to the REACT team was indeed accepted, which also means that he might have to leave the NCIS team eventually.
The next episode of NCIS: New Orleans will air on Sunday at 10 p.m. ET on CBS.