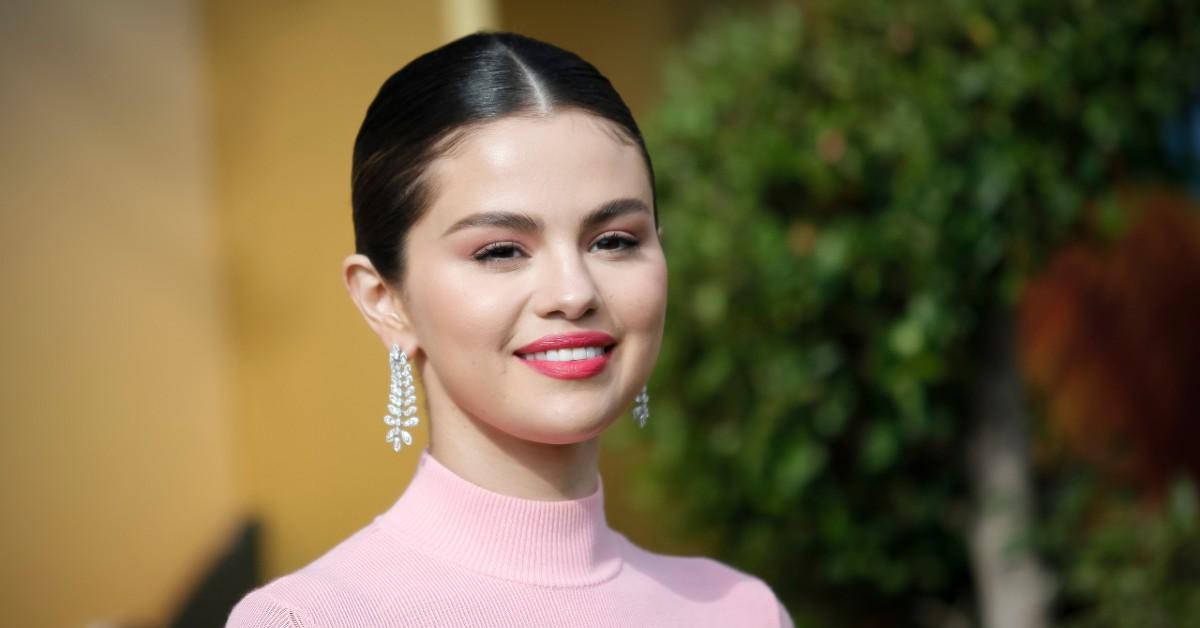 Selena Gomez Will Be Playing a Gay Feminist Icon, and Some Fans Aren't Happy
Singer and actress Selena Gomez has dated her fair share of celebrities from Justin Bieber to Nick Jonas, but now that she's been cast as a famous gay Peruvian mountain climber, Silvia Vásquez-Lavado, in the new biopic, In the Shadow of the Mountain, fans are wondering if Selena has ever dated a woman. While there have always been rumors that Selena Gomez is bisexual, it's been tough to confirm.
Article continues below advertisement
When it was announced that Selena was cast as Silvia Vásquez-Lavado, there was some definite outrage over casting a seemingly heterosexual actor who also is not Peruvian (although she is Latinx), but fans came to her defense, insisting that Selena Gomez is, in fact, bisexual. So what's the truth? Is Selena bisexual, or is it simply something we've willed into existence?
Selena Gomez hasn't really confirmed she is bisexual.
Selena has talked a lot about mental health and a little about sexuality, but hasn't flat out said "I am bisexual," so anything we may surmise is simply speculation. It's not Selena's responsibility to tell the world who she loves, but being cast in an LGBTQ+ role has definitely catapulted her back into the limelight, and subsequently, fan speculation.
Article continues below advertisement
In October 2015, when asked if she questions her sexuality in a Q&A with PrideSource, Selena shared, "I think everybody does, no matter who they are. I do, yeah, of course. Absolutely. I think it's healthy to gain a perspective on who you are deep down, question yourself and challenge yourself; it's important to do that." Selena's open about questioning who she is, which is important and an example for all of us!
Article continues below advertisement
There have been several rumors that Selena is bisexual.
While we don't support outing anyone, several gossip columns and online publications have shared rumors of Selena dating and hooking up with other women. One of the most memorable instances is when there were rumors that Selena Gomez dated Cara Delevigne after the two were seen on vacation together in the French Riviera and dancing together in the club. Cara is openly bisexual, so of course rumors of a romance would circulate, and Selena said she actually "loved it!"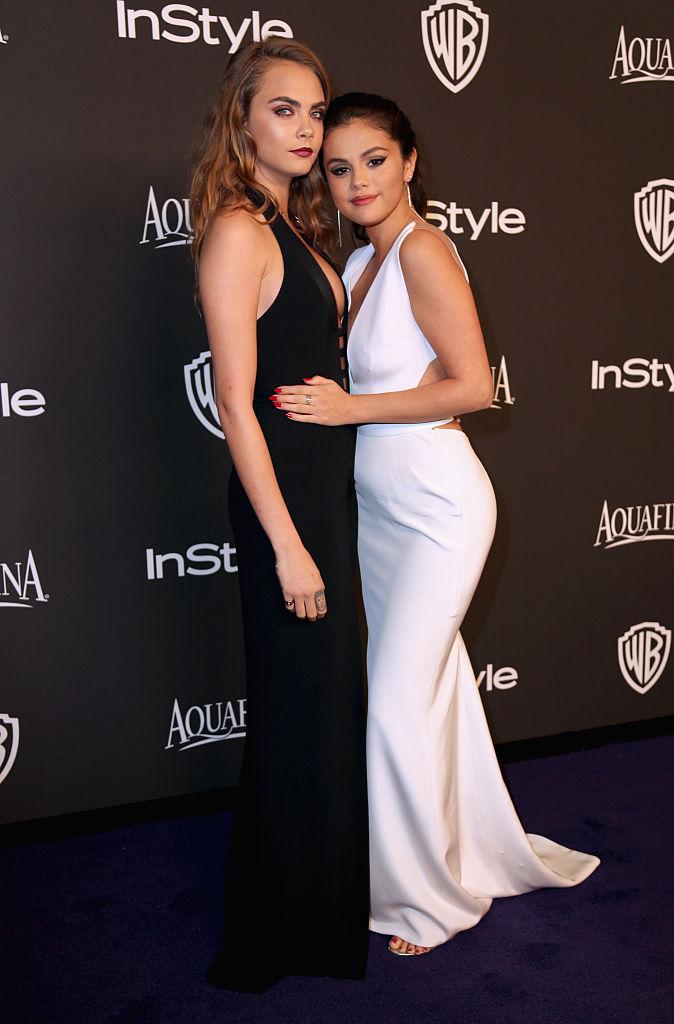 Article continues below advertisement
In addition, a gossip column, ExposingMSG, did a deep dive into trying to confirm that Selena dated her backup dancer, Charity Baroni. There seems to be some clout to their speculation, however. Starting in 2013, Selena posted many pictures with and of Charity, with captions like "mine" and "my …" There were also reports of other dancers walking in on the two seemingly hooking up, and when asked, Selena even singled out Charity as one of her "girl-crushes."
Article continues below advertisement
Beyond this, in 2019, Selena and one of her best friends, Julia Michaels, shared pics of getting matching tattoos and kissing on the lips. Some fans were like, "Wow, this is such a cute friendship," while other fans, especially Selena's LGBTQ+ fanbase, were like, "People would 100 percent speculate about a relationship if Julia was a guy."
Article continues below advertisement
Selena's fans are really hoping she is bisexual.
In today's world, identity has become an extremely important part of casting. For the most part, this is because people with some sort of societal advantage, whether that be with race, gender, religion, or sexuality, are often cast in characters who come from more disadvantaged communities. This casting practice only perpetuates those disadvantages by taking away opportunities from people who actually come from these communities.
Article continues below advertisement
A few examples of these are when Emma Stone was cast as a Hawaiian character in Aloha and Jake Gyllenhaal as a gay character in Brokeback Mountain. Selena has a huge LGBTQ+ fanbase, and we're sure that she does not want to disappoint.
Article continues below advertisement
The role Selena will be playing is based on the story of Silvia Vásquez-Lavado, who is actually an executive producer on the film, and posted on her Instagram that she's "honored and touched for the bold, talented, and brilliant [Selena Gomez] in taking the starring role and as producer."
As long as Silvia stands by it, so do we! Whether Selena is an openly bisexual queen or not, she is an adventurous, daring, and constantly questioning human that Silvia believes will do her justice.