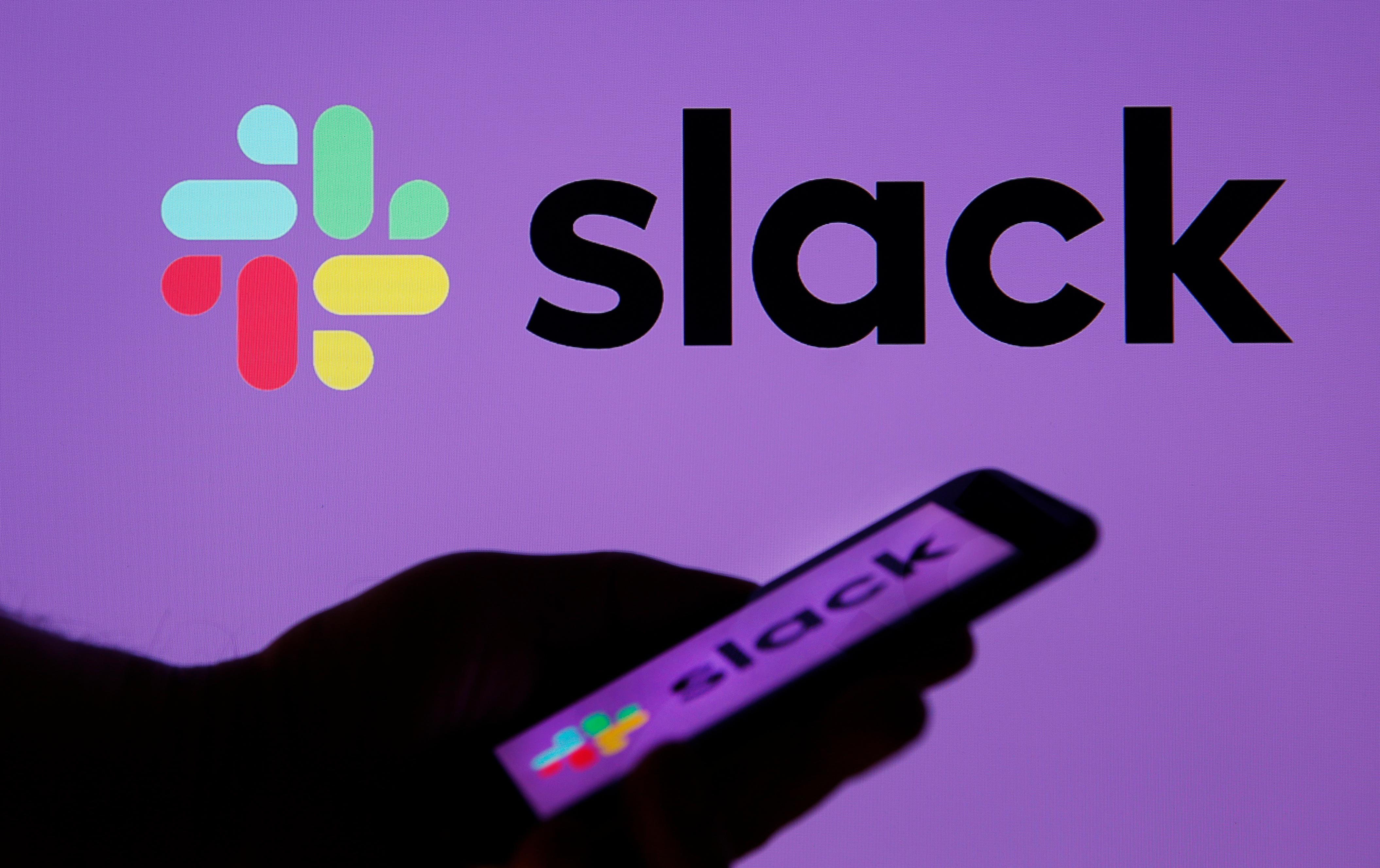 Slack Went Down and No One Knows How to Talk to People Anymore
On May 12, Slack went down, amid social distancing protocol, and we all collectively learned we have no idea how to talk to people anymore.
It's almost the end of the workday. You're just wrapping things up, but you just got in an important email from a client and you need to let your team know about it because the work has to get done tonight. What's the quickest way you're going to get ahold of everyone? Slack, of course. At this point in our work world, who has all their coworkers' phone numbers? Heck, most of us don't even have everyone's email. But Slack is the place where we can all connect — whether we want to or not.
Article continues below advertisement
So, you open up Slack and you start a group and you type out your message, only to get a response saying that your message couldn't go through. Then you get the dreaded white screen with the "503 Service Unavailable" and now you know for sure you're in trouble. Is Slack down? You better believe it buddy.
Slack's been down and we're all freaking out.
Slack has been down since the early evening and their tech team, which we are sure have been inundated with angry messages, sent out a tweet to let everyone know what's going on.
Article continues below advertisement
It's one thing for Slack to go down during a regular workday, but considering that major tech companies, publications, and pretty much every company that can be run online is currently being run online as we all work from home, this is a bit of a bigger deal.
Article continues below advertisement
If Slack went down when you were in an office, no big deal. You could literally get up and go talk to someone else. But that's not an option right now and everyone discovered really quick they didn't know how to get in touch with team members.
The fact that Slack is down has some people weighing pros and cons.
Let's face it. A lot of us really, really don't like Slack. The system lets you get in touch with your coworkers at the press of a button. That little dot that tells you that you have a message disrupts your workflow because you know you have to answer it.
Article continues below advertisement
You know that all your coworkers can get ahold of you all day long, even if you have other things on your plate. Even worse, if you download the app to your phone as some companies would prefer that their employees do, you could be getting messages and notifications long after you signed off for the day.
But the fact of the matter is that it's very difficult to distinguish between work and home life when you literally work from home. Slack doesn't make that distinction any easier. So some people are looking at Slack being down as a golden opportunity to finally, finally disconnect.
Article continues below advertisement
Article continues below advertisement
Article continues below advertisement
Others are recognizing that, even though Slack is down, they still have to work and, well, they're freaking out.
Article continues below advertisement
Article continues below advertisement
Slack has not yet announced that their servers are totally back online, but some Slack users (including us!) are thankfully (or perhaps not so much) back up and running!