Leaked 'Starfield' Screenshot Reveals Dreaded "Invisible Walls" — But Are the Images Legit?
'Starfield' will let you travel to hundreds of unique planets, but a new screenshot showing off "invisible walls" has players worried it may not be open world.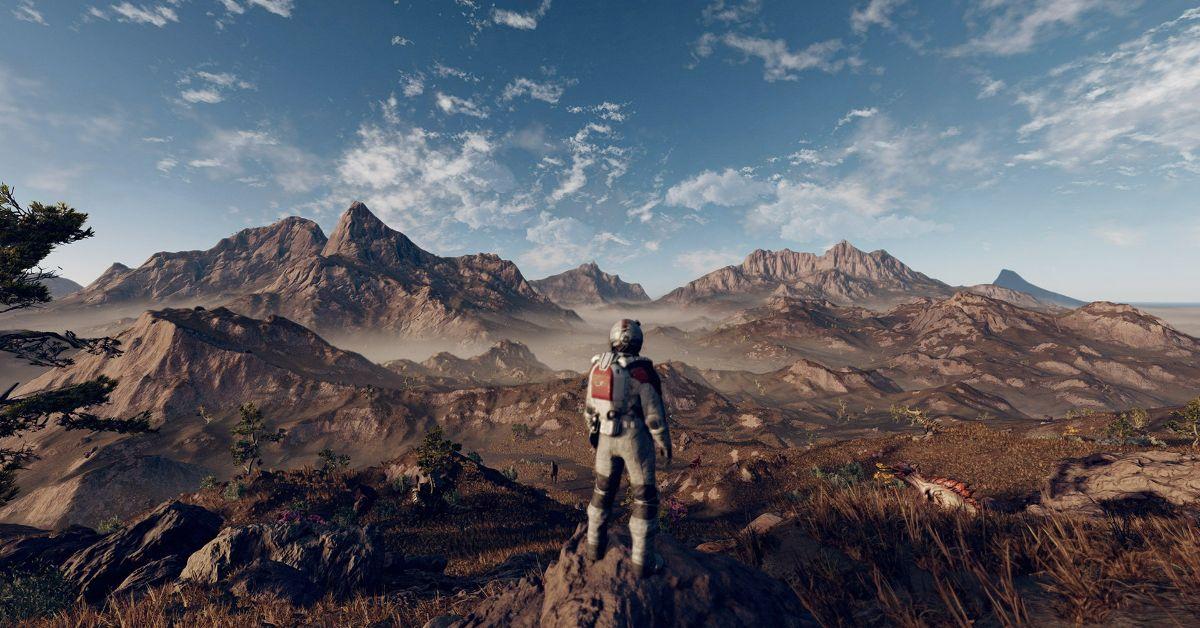 The highly anticipated launch of Starfield is just around the corner, with it arriving for PC, Xbox Series X/S, and PS5 on Sept. 6. However, a leaked screenshot has players worried about how exploration will work in the sci-fi epic. Specifically, the leak claims that "invisible walls" will be present — limiting how much you can explore on each planet.
So, is Starfield open-world? Or will you have to contend with invisible walls as you trek across the galaxy? Here's everything we know.
Article continues below advertisement
Is 'Starfield' open world?
While it's impossible to confirm Starfield is open world, Bethesda is adamant that there are no limitations to its map. That stands in stark contrast to the latest Starfield leak, which shows an image with a pop-up box telling the player to "Open the map to explore another region, or return to your ship," after trekking too far onto the planet.
Article continues below advertisement
Another leak tries to give a bit more evidence for the presence of invisible walls:
"The way the game works is by creating large tiles where you land. From that point, it would take you about 40 mins to reach the invisible wall based on reporting."
Keep in mind there's no way to verify these claims, as the game's review embargo is yet to lift — meaning the only info floating around right now is unverified leaks or first-party statements directly from Bethesda.
Will 'Starfield' use "invisible walls" while exploring planets?
As far as statements from Bethesda, the team has made it clear the game is open world. Pete Hines, head of publishing at Bethesda, replied to a fan asking whether they would be able to explore a "whole entire planet." Hines' response was brief:
"Yup, if you want. Walk on, brave explorer."
Article continues below advertisement
Hines makes no mention of invisible walls and says players will be able to explore planets as they see fit.
Aside from Hines' comment about exploration, other players (who don't seem to mind breaking an NDA) have pointed out that the leaked image is possibly from the tutorial. During the tutorial, there are some restrictions placed on characters to help them learn the ropes and stay on track. One of those limitations appears to be restricting where you can wander after landing on a planet.
Article continues below advertisement
For now, the best course of action is to simply believe Bethesda when it says Starfield is open world. Early leaks can be fake or taken out of context — and it's unlikely Bethesda would make up claims that it can't back up. And considering all of its other titles (such as Skyrim and Fallout 4) have featured sprawling worlds with few limitations, the team deserves the benefit of the doubt.
Starfield launches on Sept. 6, so you won't have to wait much longer to put its open-world environments to the test.