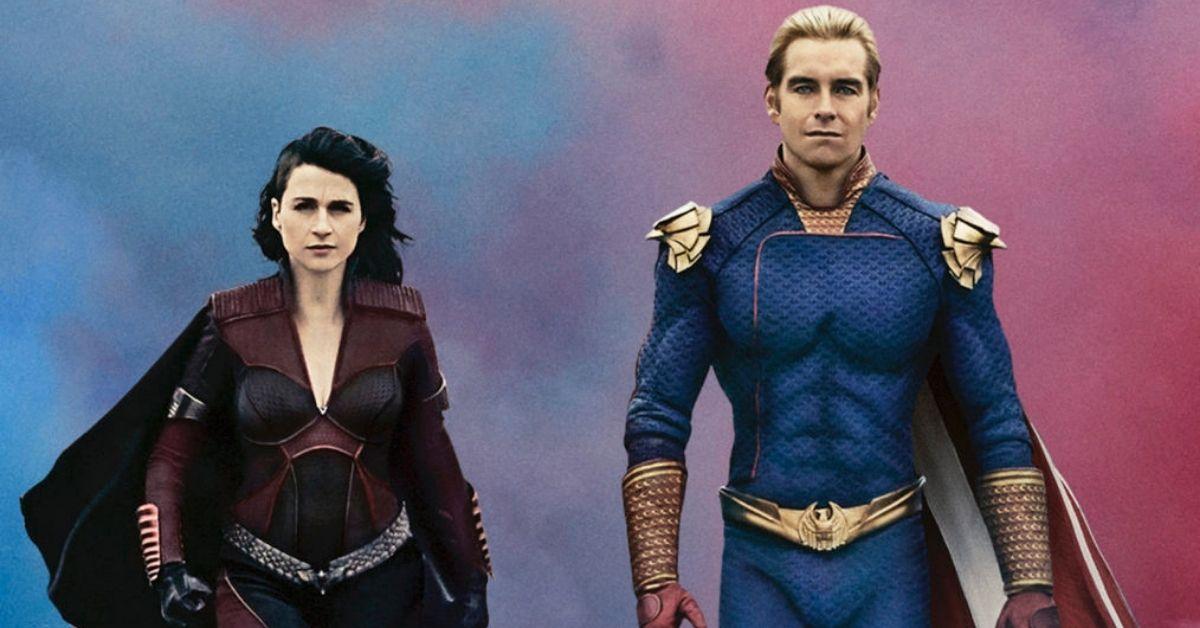 Season 2 Finale of 'The Boys' Leaves Fans With Lots of Questions
Warning: Spoilers for Season 2 of The Boys ahead!
At a time where we're arguable relying on television to keep us entertained more than usual, Amazon hit the nail on the head with their series, The Boys. The second season became available on Amazon Prime on Sept. 4, slow drip releasing a new episode every week. As the second season came to an end on Oct. 9, fans of the show were left with a big question: Is Stormfront dead?
Article continues below advertisement
As a new character to come this season, fans are already asking: Is Stormfront really dead?
Season 2 brought a new character to the scene that fans of both the Amazon Prime show and the comic book series were excited about. Stormfront, played by the amazing Aya Cash, joined the series and she brought so much drama along with her.
Appearing in the first episode of Season 2, Stormfront was introduced as a new member of the Seven. However, viewers quickly learned that she wasn't what she seemed as she got involved deeper and deeper with the members of the Seven.
Article continues below advertisement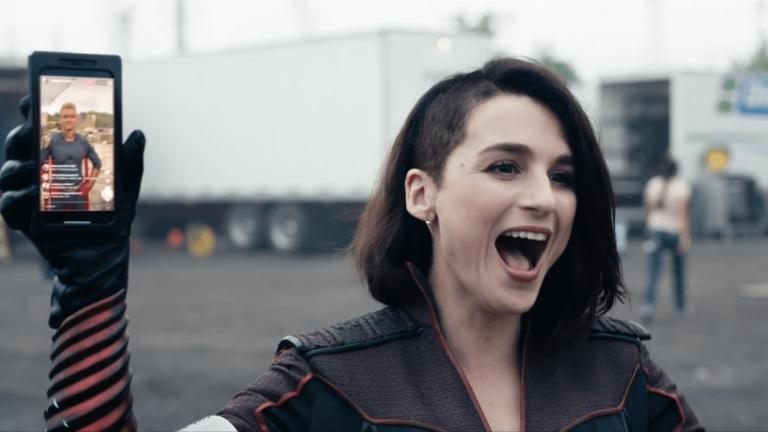 There were a lot of questions ahead of the season on how she would be introduced and how she was going to fit into the storyline already set with the other superheroes.
It became clear from a few episodes in that there was a lot more than meets the eye to Stormfront. "Stormfront's a new member of the Seven and she's a new villain. And I would say she is on par if not worse than Homelander," Aya said during an interview with Patton Oswalt.
Article continues below advertisement
And she kept her promise as the season played out and more of those secrets were revealed. You'd be hard-pressed to find a fan of the series who wouldn't say that Stormfront is way worse than Homelander.
Article continues below advertisement
If you were hoping that Stormfront is dead, we're sorry to report that dismembering and burning her isn't enough to kill her. In an interview with TV Line, showrunner Eric Kripke confirmed that we'll be seeing her again in Season 3. But, there's a good reason why she wasn't finished off so quickly.
"No, she's not dead! She's Stumpfront! She's a stumpy little Nazi. She's actually not dead," he said. "What we thought was interesting is, if you remember, she ages very, very slowly. So the best poetic ending for that character is someone who so believed in some kind of pure race finds herself mutilated and having to live with it for potentially centuries felt like a fate worse than death for her. So no, Stumpfront is not dead. Hashtag Stumpfront lives!"
Article continues below advertisement
Season 3 of 'The Boys' is coming, but it'll be a while.
Speaking at Comic-Con: At Home back in July 2020, executive producer of The Boys Seth Rogen said that everyone was so confident that the show was going to be well received, that it was already greenlit for the third season. "Because this show has fans and it is watched by people like you, they have decided to renew it," he said at the time.
The only issue for fans is that no one knows when Season 3 is going to arrive — mainly because of the ongoing COVID-19 pandemic that has made shooting at all for TV or movies a big challenge. So it'll be awhile before we really get to see Stormfront get her just desserts.
Catch all of Season 2 of The Boys now on Amazon Prime.