Is 'Supermarket Stakeout' Real or Scripted? Fans Have Questions
'Supermarket Stakeout' is a highly addictive competition show, but sometimes fans question just how real the reality show is. Here's what we know.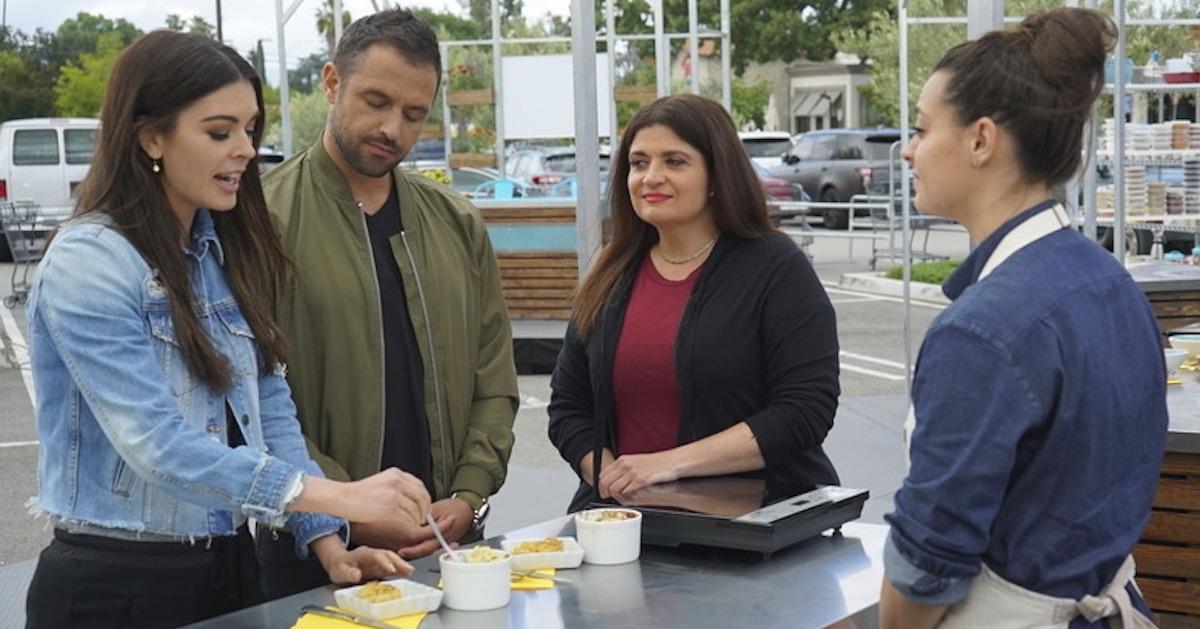 One of the most appealing aspects of reality TV is the fact that cameras follow real people in real-life situations, giving us a glimpse into their personal lives and emotions along the way. Many of us have come to accept that most reality shows aren't entirely real (after all, there's a lot that goes into setting up scenes and getting the right shots). But if we come to find out that a reality show is too staged, it has the potential to turn viewers away.
Article continues below advertisement
Supermarket Stakeout, hosted by the amazing Alex Guarnaschelli, is a Food Network competition that first premiered in 2019. Four chefs come to cook in a supermarket parking lot, and their main ingredients can only come from the shopping bags of random people leaving the store. Each contestant is given $500 with which to buy groceries off of seemingly unsuspecting strangers. But are these customers more in-the-know than the show would like us to believe?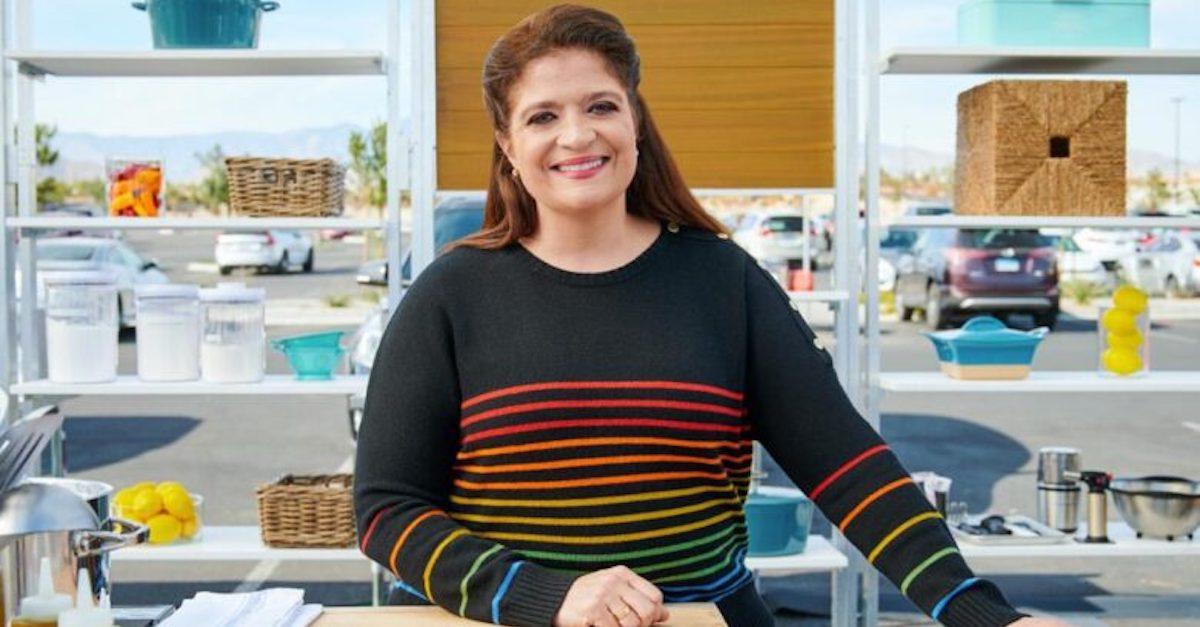 Article continues below advertisement
Is 'Supermarket Stakeout' real or scripted?
One of the reasons fans of Supermarket Stakeout are questioning the validity of the show is a Reddit thread which went poking holes into its believability. According to the thread titled "My neighbor's son worked on Supermarket Stakeout — and it's 100 percent bulls--t," a Redditor explained what she heard through a conversation with a member of the show's crew.
"I met [my neighbor's] son who came home for Labor Day weekend, just talking across the fence," they wrote. "He said they filmed many months ago and the entire show is bulls--t. I'm afraid to say what he does, in case my details get him in trouble with the production company. But he worked behind the scenes."
Article continues below advertisement
The Redditor continued to say that everything on the show is planned in advance, with "customers" actually being paid cast members who arrive before filming for hair and makeup.
"The production staff puts together each cart of items," they added. "Each round, they have each customer line up with their corresponding cart. Each customer/cart has a preset time to come out and get approached by the contestants."
Article continues below advertisement
Here are some other hints that the show might be staged.
The Redditor broke down a few other pieces of information that might reveal more insight into how staged Supermarket Stakeout really is.
"Notice that there isn't an instance where two or three customers come out at the same time," they wrote. "It's all conveniently spaced out, one customer at a time for the contestants to approach and film."
The post continues to highlight several other things that viewers might not notice at first glance, including:
None of the grocery items are frozen; they are all miraculously ready to use.
None of the grocery store customers that they run up on have their face blurred out. They all just happened to agree to sign a waiver to appear on national TV.
All of the grocery customers conveniently have paper grocery bags [ready to hand over to the contestants]. In this day and age, many bring their own cloth bags.
[Editor's note: This Reddit thread was first posted several years ago. In recent seasons of Supermarket Stakeout, you do see contestants buying frozen items off of customers and there have been people whose faces have been blurred out, albeit few.]
Article continues below advertisement
The post also points out that the shoppers are generally dressed in nicer outfits than what many people wear when going to the store on the weekend. "Absolutely none of the customers are in sandals and basketball shorts," the Redditor wrote.
Despite some pretty convincing arguments that the show is set up in many ways, the response in the comment section was generally positive. After all, staged television doesn't necessarily mean bad television.
"This actually makes me want to watch the show even more," one user wrote. "The only part that bother[ed] me was walking up to complete strangers and asking for their stuff. So, if that's all scripted, I feel much better about it."
Just as staged television doesn't mean bad television, staged TV also doesn't mean scripted TV. While many aspects of Supermarket Stakeout might be planned ahead of time, the contestants are still cooking and don't know what ingredients they may get. "It's a cooking competition where the chefs don't get to pick out their own ingredients," another user added. "Everything else is just fun/silly window dressing."
Perhaps user jedikitty put it best: "It's just something fun to watch because I like Alex." (We second that!)
New episodes of Supermarket Stakeout air on Tuesdays at 10 p.m. ET on the Food Network.