Is Tana Mongeau Dating Ex-Girlfriend Bella Thorne's Ex-Boyfriend Mod Sun?
Is Tana Mongeau dating Mod Sun? The social media star and rapper have been hanging out during quarantine. How does Bella Thorne feel about it?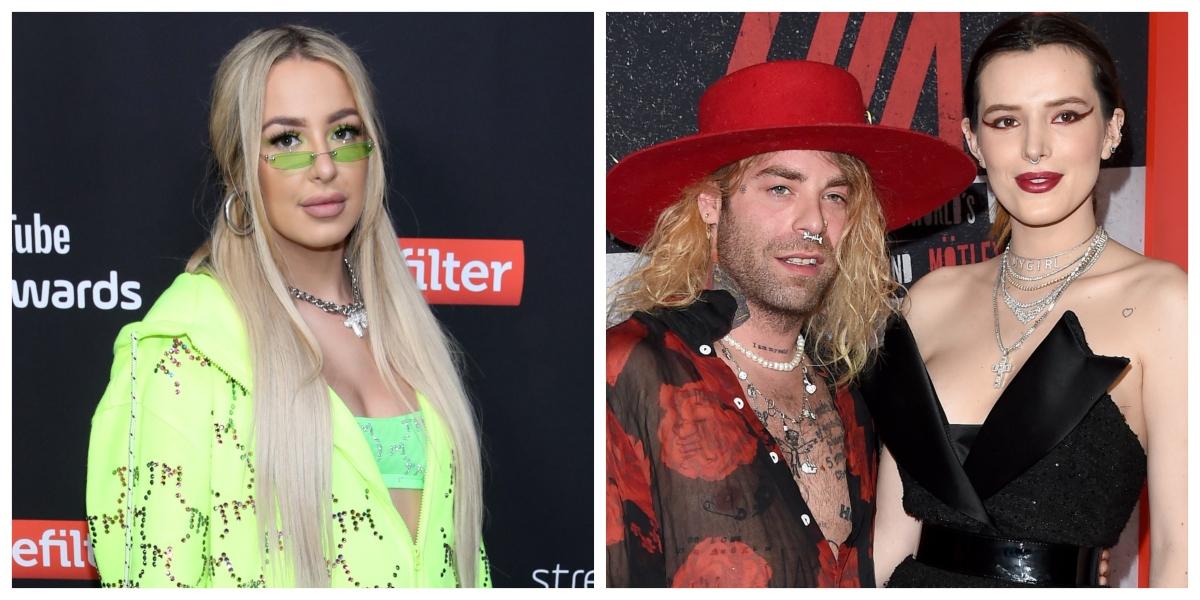 Goodbye, Jake Paul.
Following her split with popular YouTube star Jake, Tana Mongeau seems to have been living the single life. Well, until now. Recently, the vlogger sparked dating rumors with singer Mod Sun (real name Derek Smith) after the two were featured on one another's Instagram Stories.
So, could they actually be dating?
Article continues below advertisement
Is Tana Mongeau dating Mod Sun?
The MTV starlet has a few celebrity exes under her belt including Bella Thorne, Jake, (rumored) Noah Cyrus, and Brad Sousa. So, did Tana find love again after her "marriage" ended in December 2019?
As individuals continue to practice social distancing amid the current coronavirus pandemic (also known as COVID-19), Tana seems to have been spending her quarantine time with the 33-year-old rapper.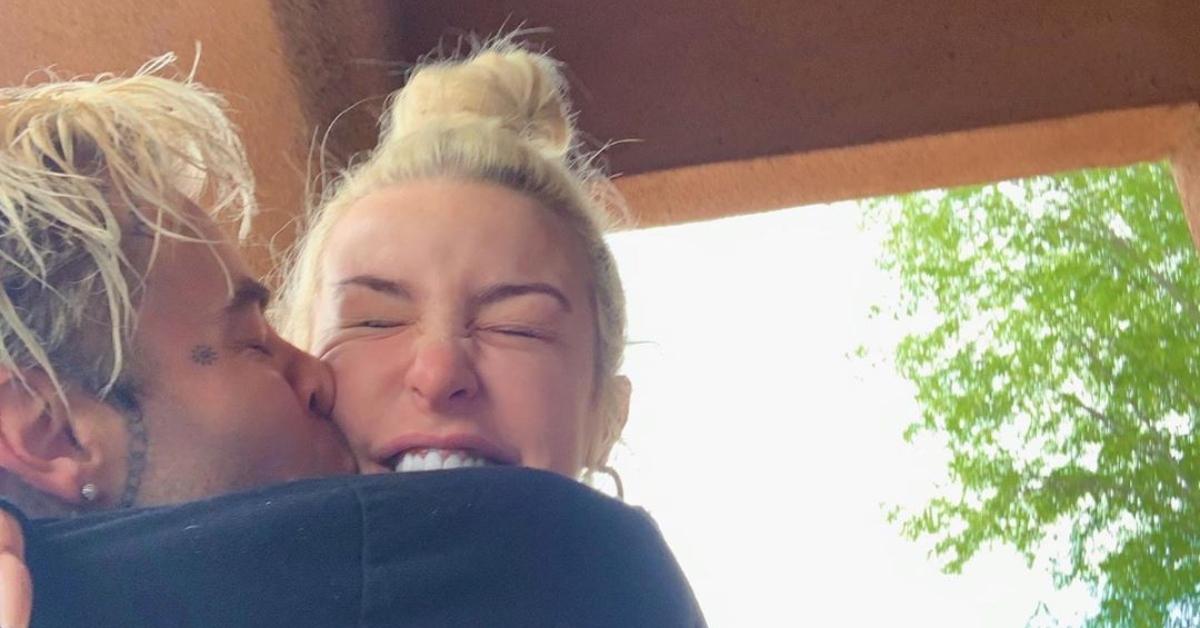 Article continues below advertisement
On April 29, Tana posted a shirtless video of the singer on her Instagram Stories, writing: "I've been taking videos of him for 20 minutes. He thought it was pictures this whole time. I just wanted 2 play." And, this isn't the first time the controversial Youtuber shared a picture of the rapper on her social media.
Just one week prior, Tana shared a video of the pair looking smitten with one another, which she captioned, "That skin glisten. Those diamonds dancing."
Mod Sun has also posted about his rumored new girlfriend, captioning a snap of the pair: "I helped work on a new son for Tana called 'Without You.' We've been making music together for 3 years now. I always saw in her what I hear in this song."
So, could the two just be friends? It very much is possible since the pair have not confirmed if their alleged romance is just a friendship or something more.
Article continues below advertisement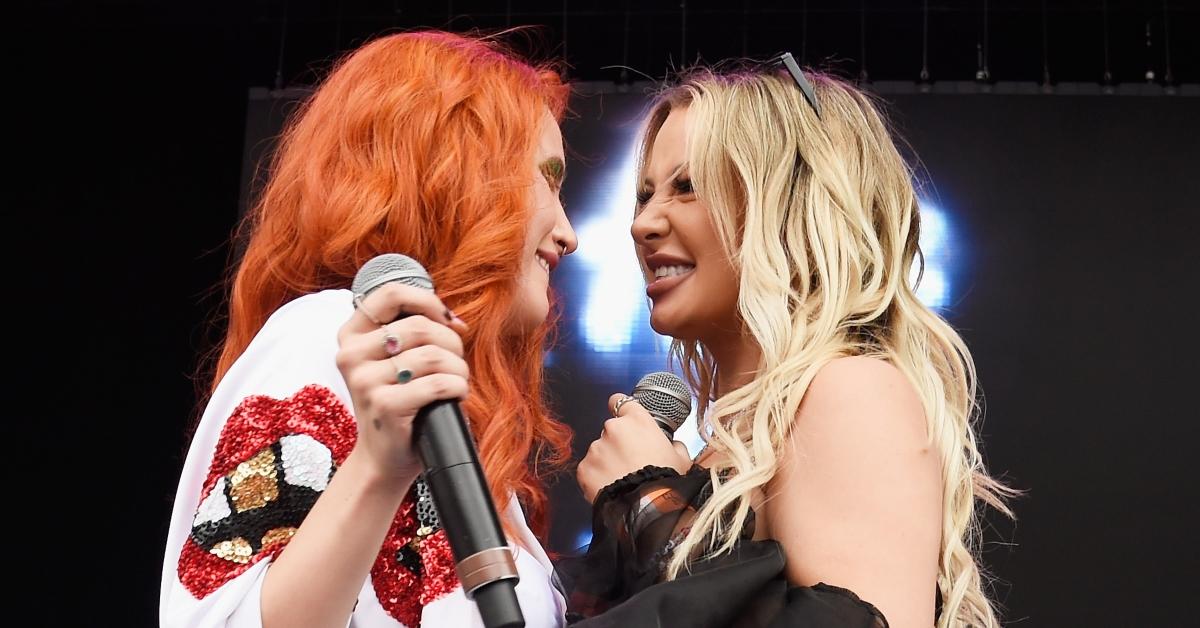 Bella Thorne called out ex Tana for breaking "girl code" after being spotted with Mod Sun.
The former Disney Channel star and the rapper dated for more than a year before ending their relationship in April 2019. Prior to ending her relationship with Mod Sun, Bella was also involved with Tana. The two were involved in a polyamorous relationship starting in 2017, but ended things in early 2019.
Article continues below advertisement
Months later, Tana was spotted leaving a restaurant with Mod Sun. Yes, Bella, both of your exes were together. Naturally, the actor took to Twitter to share her feelings on the situation.
When Bella tweeted that she and Tana were no longer "good," she added, "she broke girl code I'm over it." Yikes!
"????? imagine taking every time ur mad at me to twitter but then telling ppl how much u care about me..." Tana responded.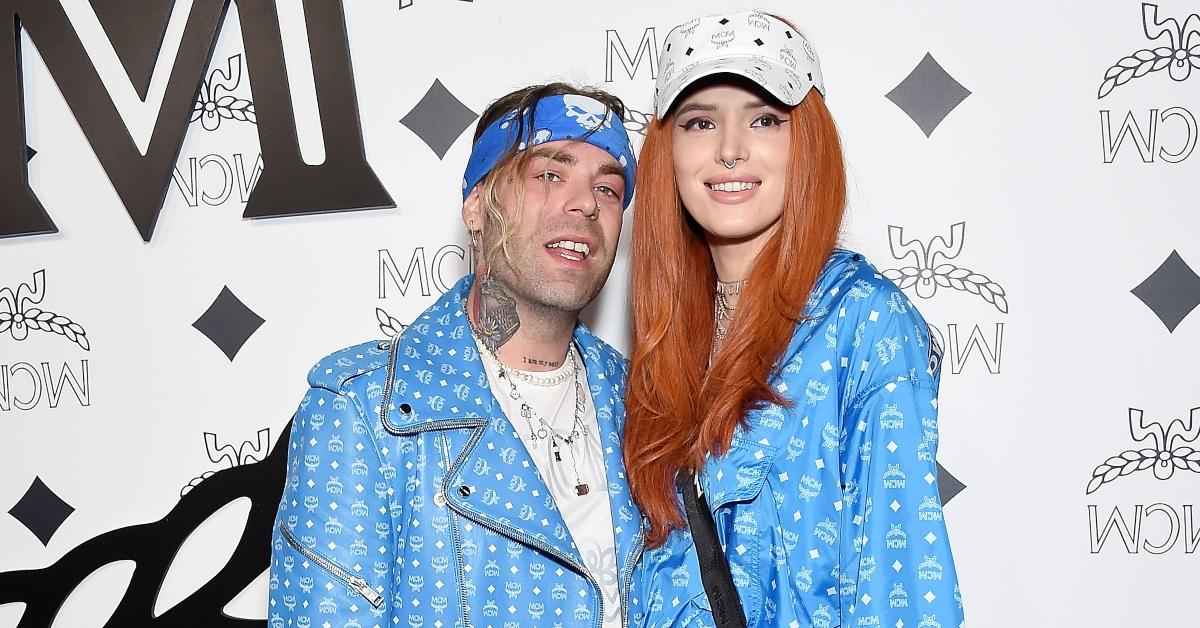 Though the two continued to fire tweets back and forth, they patched up their relationship in August 2019. However, Bella and Mod's relationship got extremely messy at the same time she rekindled her friendship with Tana. The former couple called each other out on social media ... and things got heated.
So, we wonder how Bella feels about both of her exes being on friendly terms ... again?