Rumors Are Swirling That Nigerian Musician Tems Is Pregnant With Future's Child
Rumors have emerged on Twitter suggesting that Nigerian musician Tems is pregnant with Future's baby, but is there truth to the rumors?
The Gist:
A video of Nigerian musician Tems at London Fashion Week has some speculating that the singer might be pregnant.
Some have further speculated that Future could be the father of the child, although there's next to no evidence that even links the two musicians romantically.
Tems could be pregnant, but she hasn't confirmed it herself.
Article continues below advertisement
Unfortunately, speculation about pregnancy is just par for the course for most celebrities. Recently, those rumors have been about Nigerian musician Tems. She was spotted at Burberry's Spring/ Summer 2024 London Fashion Week show. While she was there, many thought that she might be sporting a baby bump, and the speculation went even crazier from there.
The rumors have continued to spread online, many want to know more about whether they're true. There has also been speculation that she might be pregnant with Future's child. Here's what we know.
Article continues below advertisement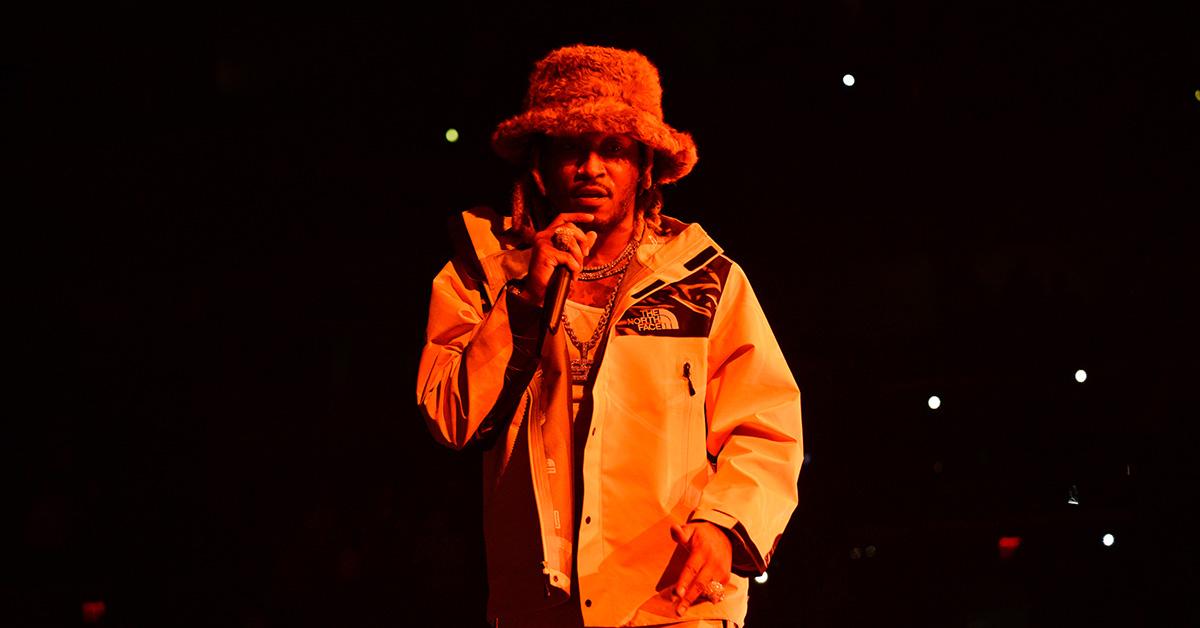 Is Tems pregnant?
After videos of Tems arriving at London Fashion Week hit the internet, many thought she was sporting a baby bump. Tems was wearing a black dress with a purple fluffy coat and matching heels, and many thought that the way the dress was clinging to her body suggested that she was pregnant. Tems hasn't announced that she has pregnant, and the only evidence that those speculating about it have are these videos of her.
Article continues below advertisement
After she was spotted with the bump, some speculated that the baby could be Future's, even though the two of them have never been romantically linked.
For the most part, though, the rumors that Tems was pregnant with Future's baby were actually spread by people who had seen the rumor and were confused by where it came from.
"Why am I seeing Tems is pregnant by Future all over social media??" one person wrote on Twitter.
"HOLD ON ONE SECOND!!! Who said Tems was pregnant by Future?" another person added.
"Where the hell did this Tems and Future rumor come from?!?!" a third person wrote.
There doesn't seem to be any basis for the speculation, and it's unclear whether Tems is even pregnant in the first place. Of course, many on the internet don't need a lot of evidence before engaging in reckless speculation.
Article continues below advertisement
The rumors about Tems being pregnant might be a hoax.
Although the speculation that Tems is pregnant seems to at least be based in something, the rumors that Future is the father seem to resemble a hoax. There's no evidence the two even know one another, other than the fact that Future sampled one of Tems's tracks. The idea that they are romantically linked and having a child together seems far-fetched.
While video of a woman wearing a dress doesn't prove that she's pregnant, the rumors that Tems is pregnant are at least possible. If she is pregnant, she'll likely make a more formal announcement when she's ready.