Apparently, There Was Some 'One Tree Hill' Tension Behind the Scenes
Many of the 'One Tree Hill' cast members have all gone their separate ways, but some fans are convinced most have still remained friends.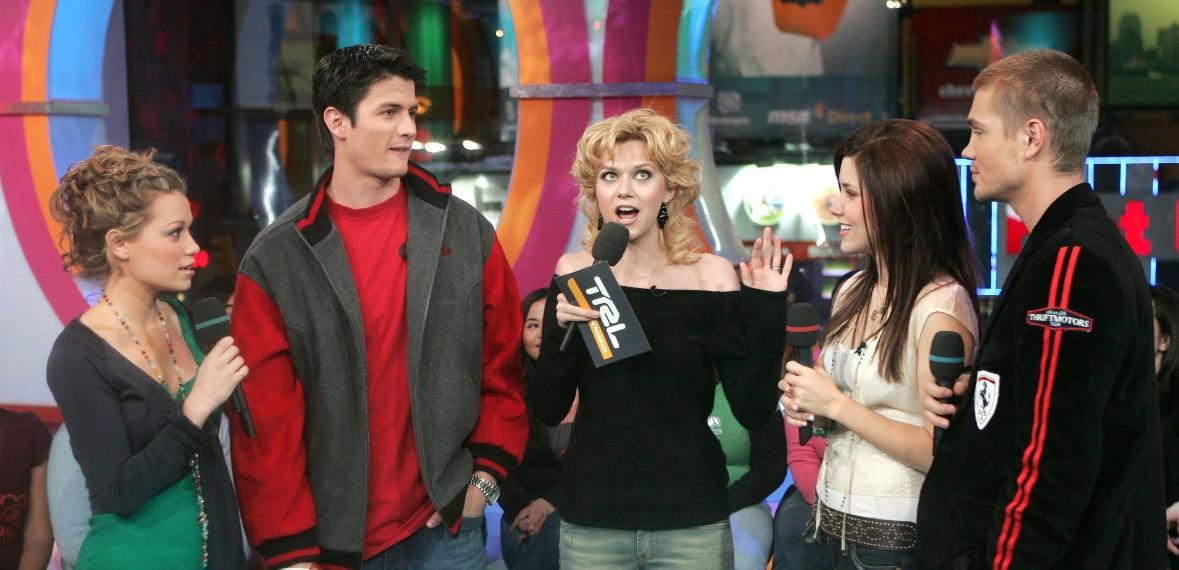 When One Tree Hill ended in 2012, it truly was the end of an era for so many millennials who went through high school with the characters and watched the show get more ridiculous in terms of soap opera-y storylines. But, for the most part, fans stayed true to the series and now, years after that final Ravens game showed a teenage Jamie Scott on the court, those same fans are wondering if the cast is still close.
Article continues below advertisement
In some cases, shows like One Tree Hill breed lifelong friendships among cast members who spend their most-formative years on a TV set together. Sometimes, though, there are underlying issues or dynamics that even the most dedicated fans aren't aware of. And now, the people who are still holding out hope for a reboot, official reunion episode, or *something,* want to know where the cast stands with each other.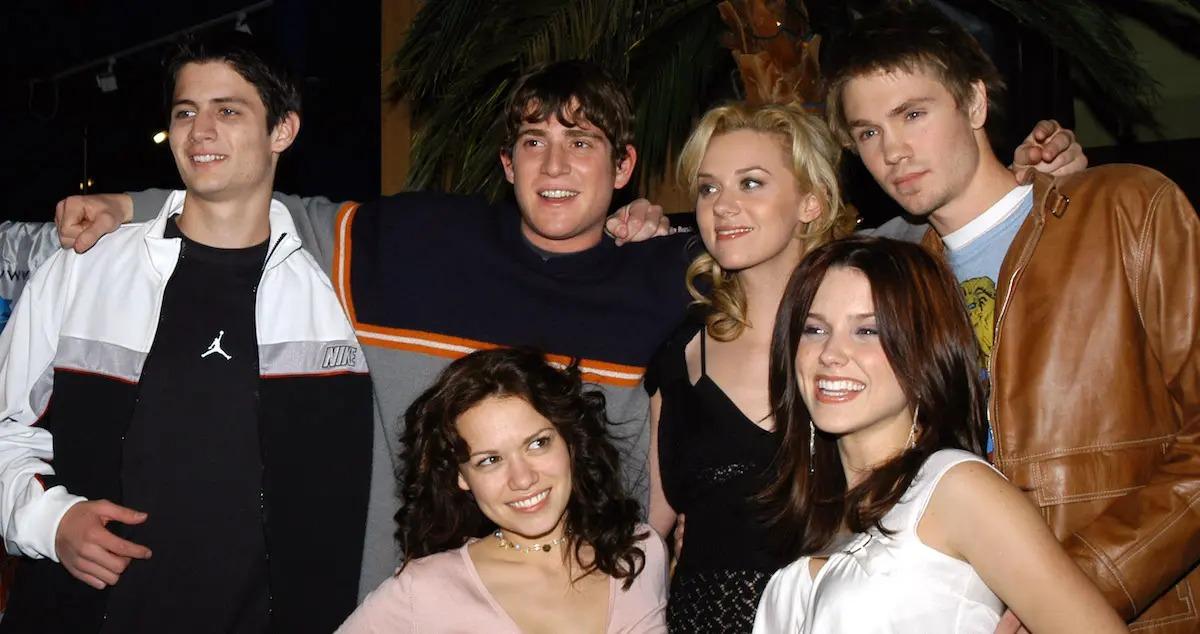 Article continues below advertisement
So, is the 'One Tree Hill' cast still friends?
For the most part, a good portion of the One Tree Hill cast still seems to be close. Hilarie Burton, who played Peyton, is still close to on-show bestie Sophia Bush, even though in 2020 she opened up about the difficulties of remaining friends. Hilarie shared on the Chicks in the Office podcast that the public wanted the actresses to be pitted against each other in real life because of their shared starring roles in the show.
But, Hilarie said they were able to form a strong bond that continues today, not only with each other, but with the majority of the cast as well. She added in the interview that she is "so in love with our little family," including the rest of the cast who essentially grew up together on the show, while hitting milestone age markers like 21 together.
Article continues below advertisement
And in February 2020, Hilarie shared a photo on Instagram with James Lafferty and Chad Michael Murray, who played Nathan and Lucas, respectively. In the caption, she wrote, "Thick and thin, our shared history has been a cornerstone in my life. Love you guys."
Over the years, much of the cast has gotten together for various charity events or One Tree Hill conventions as well, further proving how close many of them still are.
Article continues below advertisement
Jana Kramer revealed some on-set 'One Tree Hill' animosity on her podcast.
While many of the original core cast is still close today, Jana Kramer, who came into One Tree Hill late in the game, has spoken up about a divide she witnessed on-set when she became part of the cast in Season 7.
On her podcast, Whine Down with Jana Kramer and Michael Caussin, Jana revealed that there had been one specific person on-set who made it difficult for newbie cast members to mingle and become close to other long-running One Tree Hill stars.
Article continues below advertisement
"When I was on the show... there was just some, not cattiness, but just, 'You can't talk to this person if you're friends with this person,'" she said. "So I wasn't very close to James [Lafferty] because of certain situations on the set at the time."
She added that "everyone is really close" now, but that at the time, it was hard for her to integrate herself into the fold because of one person, whose name she has not yet divulged.
James Lafferty and Stephen Colletti reunited with a show of their own, 'Everyone Is Doing Great.'
Other cast members who are still close years after One Tree Hill are James Lafferty and Stephen Colletti, the latter of whom was another latecomer to the series. In January 2021, their show, Everyone Is Doing Great, premiered on Hulu. In it, the actors star as struggling actors who are trying to get back in the game years after starring in a hit vampire show.
Article continues below advertisement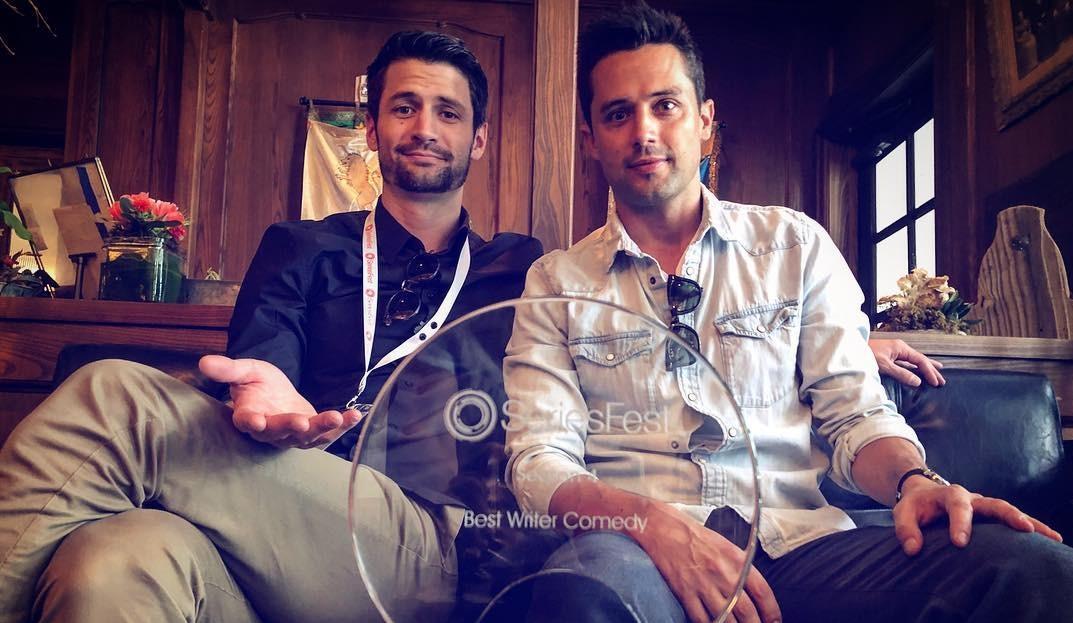 The show was also written and directed by James and Stephen and crowd-sourced to gain traction before Hulu picked it up. It's not the One Tree Hill reunion fans wanted, but it's the roundabout one they got.
Now, the rest of the cast just needs to find a way to get together for one last game on the Tree Hill Rivercourt.