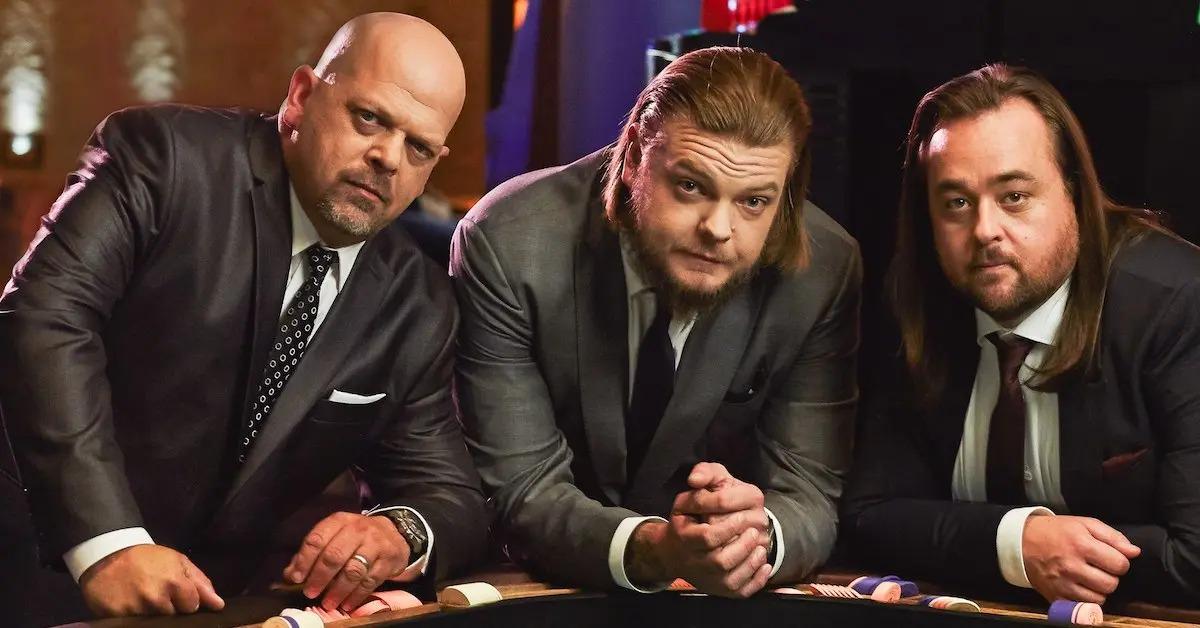 You Can Still Visit the Store From 'Pawn Stars' in Real Life
The History channel has been home to Pawn Stars since 2009 and in the more than 15 seasons which have aired, viewers have gotten to know and love the cast of store employees. They have also watched in wonder at how Rick Harrison, his son Corey Harrison, and their longtime employee and friend Austin "Chumlee" Russell seem to expertly navigate their way around treasures that people bring to the shop to pawn or sell.
Article continues below advertisement
But can you actually visit the Pawn Stars shop in real life? The store depicted in the long-running series, Gold & Silver Pawn Shop, is real and has been in Las Vegas for years. Now, it's popular as a tourist attraction simply for being part of Pawn Stars, but it still functions as an actual pawn shop too.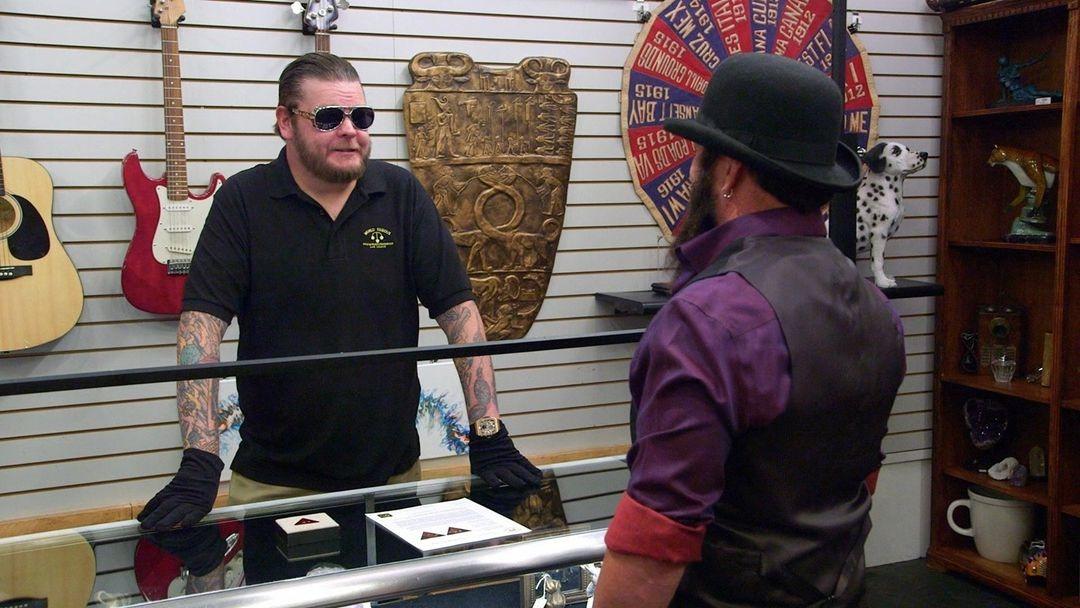 Article continues below advertisement
Is the 'Pawn Stars' shop still open?
Rick, Corey, and Chumlee might not be full-time employees at the store anymore, but Pawn Stars' Gold & Silver Pawn Shop is still open, and you can visit it any day of the year except for Christmas and Thanksgiving. The shop is located at 713 S. Las Vegas Blvd in Las Vegas. Tourists and those looking to price out their own treasures are encouraged to visit the shop in the actual lobby, but the pawn window is open 24 hours per day.
Unfortunately, you aren't guaranteed a glimpse of the Pawn Stars cast just by visiting the shop. There might have once been a time when seeing Rick and the rest of the guys was a real possibility, but they are bona fide celebrities themselves now. They do occasionally visit the shop and stay for photos and autographs with fans, but the visits are typically unannounced.
Article continues below advertisement
You can also book a VIP 'Pawn Stars' tour.
If your goal is solely to meet the guys from Pawn Stars, though, the shop is involved with an official VIP tour you can book if you plan to visit Las Vegas. Although there don't seem to be any available tickets right now, the official VIP tour listed on the pawn shop's website details getting to tour the pawnshop and receive a meet and greet with one of the guys from the show.
Article continues below advertisement
Another option, which doesn't guarantee meeting Chumlee, Corey, or Rick, is a five-hour bus tour to the Pawn Stars pawn shop, Count's Kustoms garage from Counting Cars, and other local spots seen on TV. The bus tour is $49 per person and, while booking the tour doesn't mean you'll get to see the guys in real life, you are sure to get an up-close and personal look at the pawnshop that started it all.
The guys from 'Pawn Stars' have other businesses too.
According to the website for the Gold & Silver Pawn Shop, Rick from Pawn Stars can also be found tending bar at his restaurant Rick's Rollin Smoke BBQ and Tavern, and Chumlee owns Chumlee's Candy on the Boulevard.
It's all located in Pawn Plaza, and if you're that much of a super fan, you can probably knock out visiting all of the businesses, including the Pawn Stars store, in one swoop.
Watch Pawn Stars on Mondays at 9 p.m. EST on History.