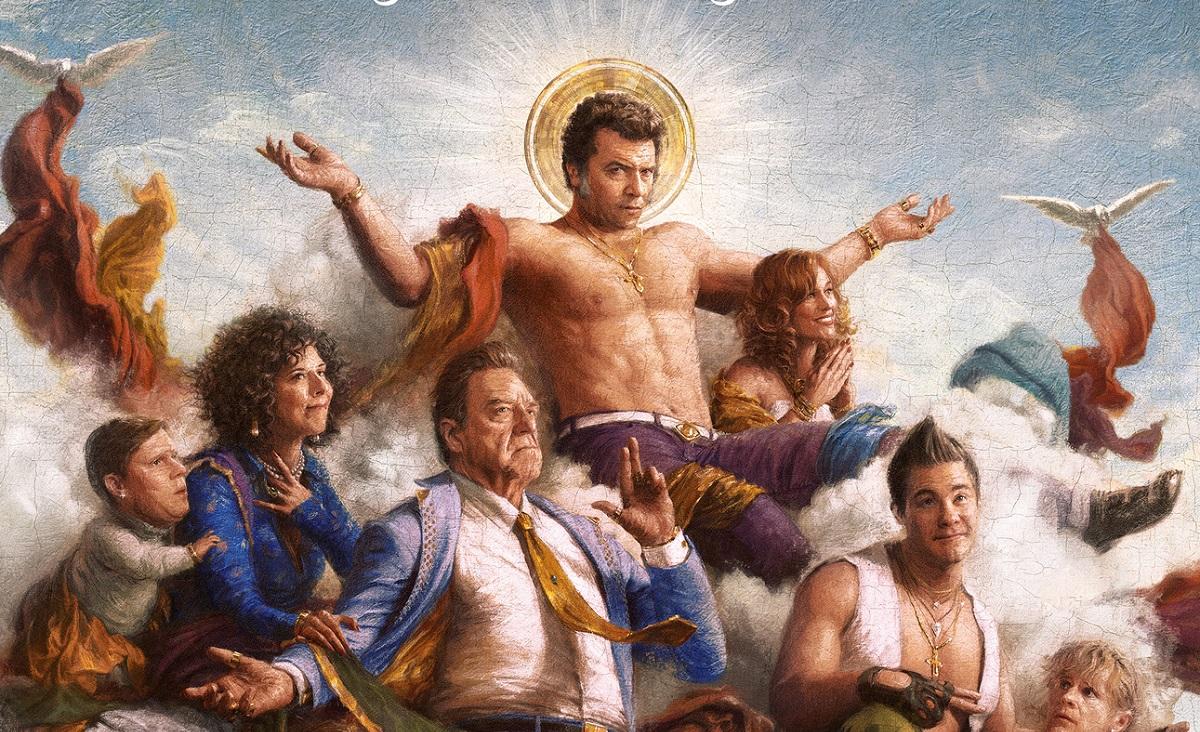 Danny McBride Drew on Real-Life Experience for 'The Righteous Gemstones'
As a family of super-rich megachurch pastors, the Gemstones on HBO's The Righteous Gemstones use their influence and expertise to navigate through all sorts of crazy antics. But the nature of megachurches isn't purely fiction. They're actual facilities where thousands of people gather to attend mass that's more spectacle than religious. But does that mean that the Gemstones are also based in reality?
Article continues below advertisement
The Righteous Gemstones follows the titular Gemstone family as they continue building their megachurch empire. Along the way, the family must trudge through scandal and rivalry while ironically preaching the word of God in spectacular fashion. There's no end to the Gemstones' escapades as they try to expand their televangelist empire by any means necessary.
While the series has some basis in real-life megachurch business, are the Gemstones an actual family in that respect?
Is 'The Righteous Gemstones' based on a real family?
The current Gemstone family consists of father Eli (John Goodman) and his adult children Jesse (Danny McBride), Judy (Edi Patterson), and Kelvin (Adam DeVine). The family business is marked by ongoing controversy, blackmail, and even cases of murder. All of that at once sounds too ridiculous to be true, even for megachurches that are supposedly exempt from paying taxes.
While the questionable nature and controversy behind megachurches do exist, does that mean the Gemstones are based on fact?
Article continues below advertisement
Not exactly. The Gemstones themselves aren't based on reality and are purely creations of the show. For all intents and purposes, the fictional dysfunctional family serves as satirical caricatures of the televangelist business.
But the culture behind megachurch pastors certainly exists. The profession faces controversy for its pastors building their wealth on church donations. Megachurches have been criticized for appearing more corporate and outlandish than traditional Catholic services.
The Gemstones in the show are merely another vehicle that drives the satirical view of megachurches. But that doesn't mean that there isn't a hint of truth in the show.
In a 2019 interview with GQ, creator and star Danny McBride said he drew both from his religious upbringing and attending actual megachurch services to strengthen the look and feel of The Righteous Gemstones. According to Danny, he and his family had an awful experience with attending church when he was young.
Article continues below advertisement
After his parents divorced and his father left the family, his mother was reportedly shunned by their local churchgoers despite her years of devoted service.
"You'd think it'd be a time where the church would try to help her out," Danny told GQ. "Instead we found the exact opposite thing. It was people whispering behind our family's back and just being judgmental on my mom for getting a divorce."
He and his sister eventually stopped going to church in solidarity with their mother.
He would go on to revisit church in his adult years, and his research into megachurches inspired The Righteous Gemstones.
"I started reading about these megachurches and seeing how totally different church is now. And then the more I read about these different pastors, it just felt like it was a world that sort of would be an interesting place to set a story like this."
New episodes of The Righteous Gemstones premiere Sundays at 10 p.m. ET on HBO.