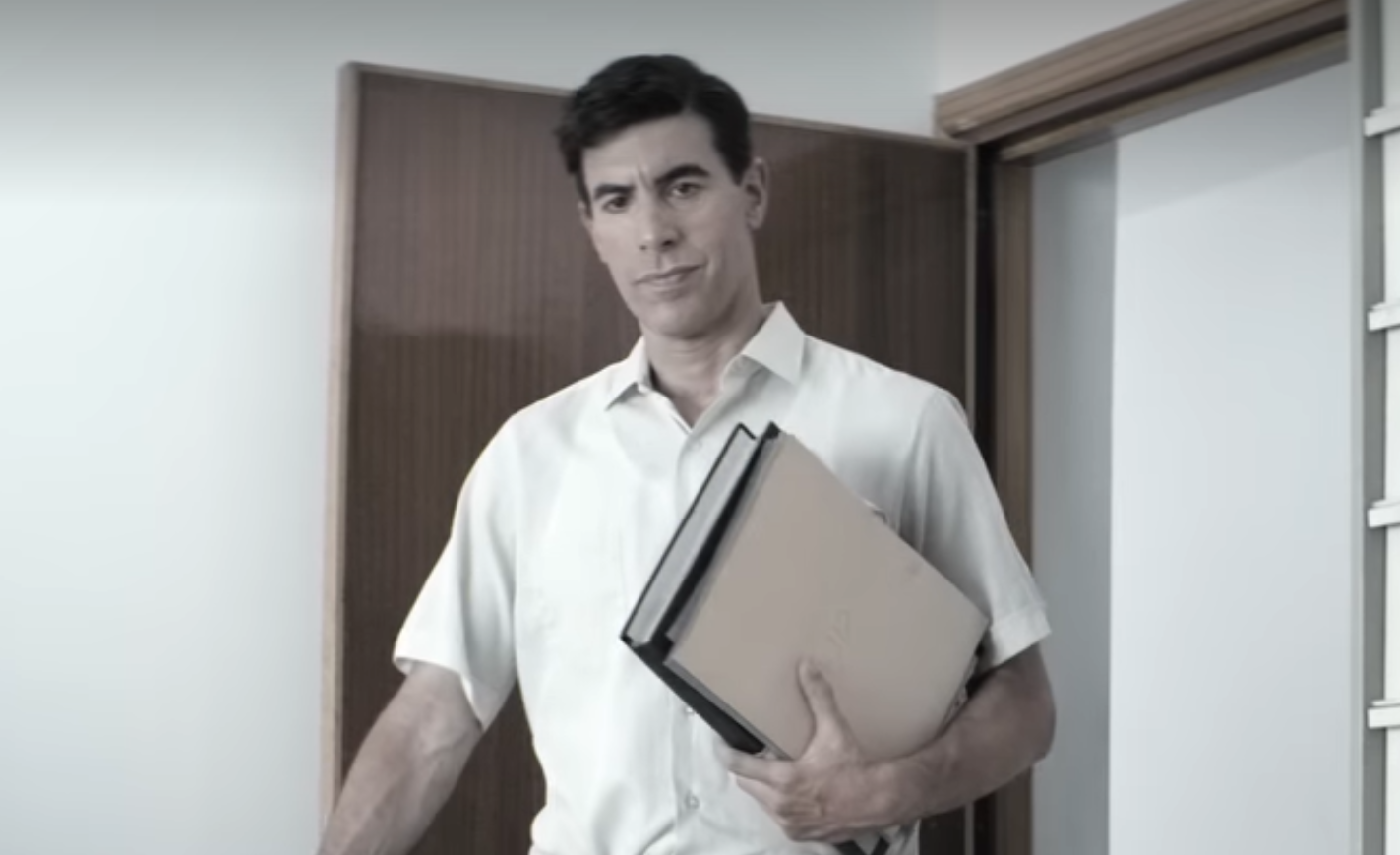 'The Spy' Is the New Netflix Miniseries You Won't Want to Miss
You will soon have another reason to continue your Netflix subscription. The streaming service's hottest new miniseries The Spy is about to premiere, and since the trailer literally has us on the edge of our seats, it's no surprise that viewers are curious if the show is based on real events. So, is The Spy a true story? Scroll down for everything we know!
Article continues below advertisement
Is The Spy a true story?
Yes, The Spy is based on a true story. The miniseries follows the events of the life of Israel's top Mossad (their famous national intelligence agency) spy, Eli Cohen, while he's on a top-secret mission in Syria in the 1960s.
Article continues below advertisement
What is the plot of The Spy?
From the same executive producer as Homeland, the show follows the double life of Cohen, who lies to his friends and family to go undercover as a spy in Syria for four years.
Written and directed by Gideon Raff, the bone-chilling miniseries allows us to watch Cohen befriend military leaders and wealthy Syrians to learn about their anti-Israel initiatives.
The show highlights the ups and downs of his mission from 1961 until he was captured and arrested in 1965. After that, he was publicly executed and sentenced to death for espionage. He died on May 18, 1965 at age 40, soon after writing one last letter to his beloved wife, Nadia.
"Eli's love of his family and love of his wife was so instrumental," Raff told Forbes. "And that last letter that he writes, he writes to her how much he loves them, and did everything for them, and asks her to not be too sad and continue with her life and marry and treat his family like her family. He really did everything for them and for the country."
Article continues below advertisement
Who is in the cast of The Spy?
The main character of The Spy is Sacha Baron Cohen (no relation to Eli Cohen).
The 47-year-old actor is most known for his comedic role in Borat, a project quite the opposite of this one. He's also had roles in Da Ali G Show, Anchorman 2, Who Is America?, and more.
He married stunning actress Isla Fisher in 2010 and the couple now has three children together.
Article continues below advertisement
The miniseries will also feature Hadar Ratzon Rotem as his wife, Nadia Cohen, Yael Eitan as Maya, Noah Emmerich as Dan Peleg, Nassim Si Ahmed as Ma'azi, Mourad Zaoui as Benny, and more.
When does The Spy premiere?
The Spy is set to begin streaming its six-episode lineup on Friday, Sept. 6 on Netflix. We already have our popcorn ready to binge-watch the thriller!