The Food on 'Tiny Food Fight' Will Leave the Judges Hungry for More — Literally
'Tiny Food Fight' is a cooking show where competitors make small-scale meals with miniature kitchens, but is the food in the show real?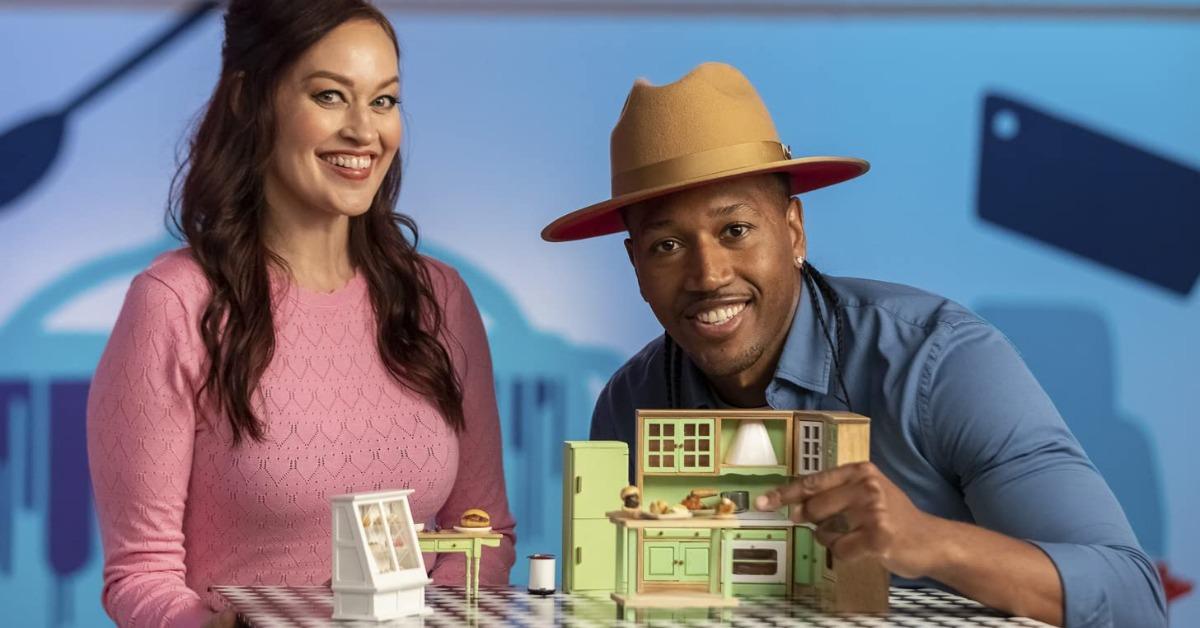 If you have ever seen a TikTok video where the user makes real tiny food using seriously scaled down versions of kitchen appliances, then you understand why Discovery+ and Food Network rolled out Tiny Food Fight. The cooking competition show follows chefs who try to best each other while preparing recipes like those, and viewers will likely find themselves wondering if the food in Tiny Food Fight is even real.
Article continues below advertisement
The chefs, who are very much real, work with counters that are a fraction of the size they're used to. They have to use tiny measuring cups, rolling pins, and mixing bowls to prepare everything. Then, they use small versions of kitchen appliances to cook everything.
It sounds cute (and, okay, it is), but it also lends some extra difficulty to cooking that these chefs haven't seen before. Like trying to figure out how long and at what temperature to bake an apple pie that's one inch in diameter.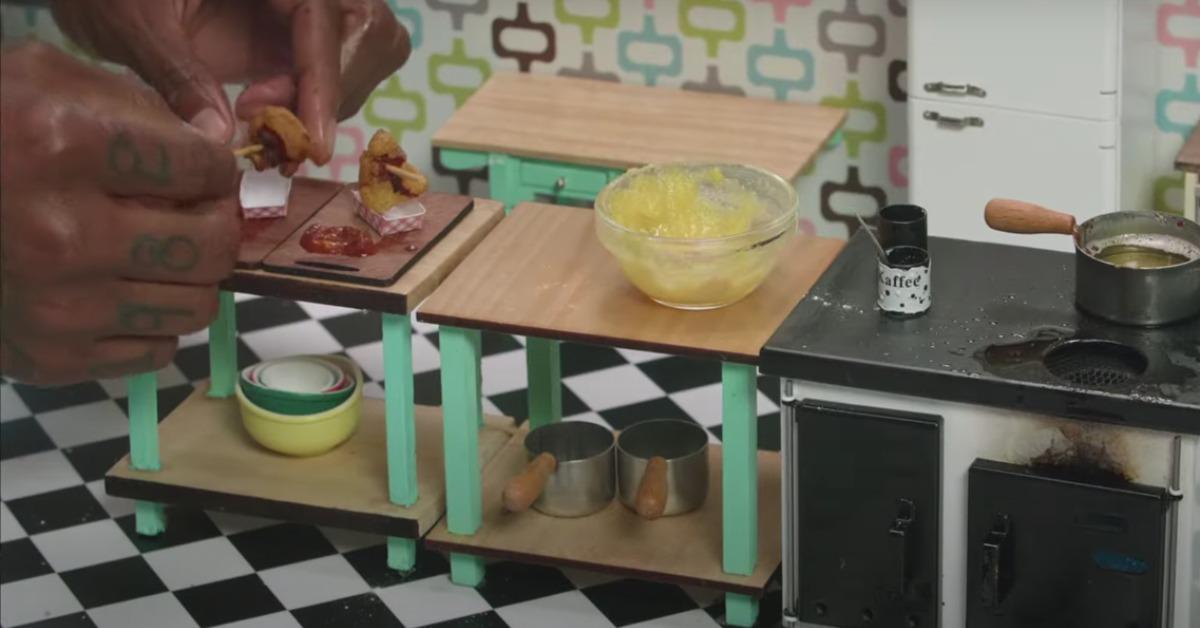 Article continues below advertisement
Is the food in 'Tiny Food Fight' real?
Not only do the competing chefs have to make tiny food, but they have to do it in small versions of real kitchens. They then plate the food and set it out on a mini table for judge and Chopped panelist Darnell "SuperChef" Ferguson. And yes, all of the food used in Tiny Food Fight is totally real.
It even tastes good, judging by Darnell's reactions to most plates. No, a mini burger that's an inch wide probably won't satisfy his hunger. But if it tastes good, that's all that matters.
So far in the Discovery+ series, viewers have seen chefs make almost everything, from crab rangoon to a tiny decorated wedding cake. It might be easier if the contestants could use regular sized kitchen tools, but it's all miniature.
In an interview with Hollywood Soapbox, Darnell shared the secrets to making tiny food have big taste.
Article continues below advertisement
"You have such a small platform to work with, you obviously need steady hands, and you need to make sure you use vibrant flavors and ingredients that can pack enough of a punch that it won't get lost in such a small bite," he said. He also joked that salt is a key ingredient to make sure the tiny food is full of flavor.
Article continues below advertisement
The 'Tiny Food Fight' judge and host are perfect for the off-the-wall cooking show.
There's no denying that Tiny Food Fight is different from most other cooking shows. To drive that point home, the show's host, Mamrie Hart, is actually a comedian. You might know her from her YouTube show You Deserve A Drink or the movie Dirty 30.
Tiny Food Fight's judge, Darnell, has been all over TV shows in the cooking world, so it makes sense for him to be part of this one now too.
Darnell was in Guy Fieri's Tournament of Champions, Ultimate Thanksgiving Challenge on Food Network, and Guy's Grocery Games, among other cooking shows. He also owns two restaurants called SuperChef's.
Hopefully the Tiny chefs have what it takes to wow him.
Watch Tiny Food Fight on Discovery+ and on Mondays at 9 and 9:30 p.m. ET on Food Network.