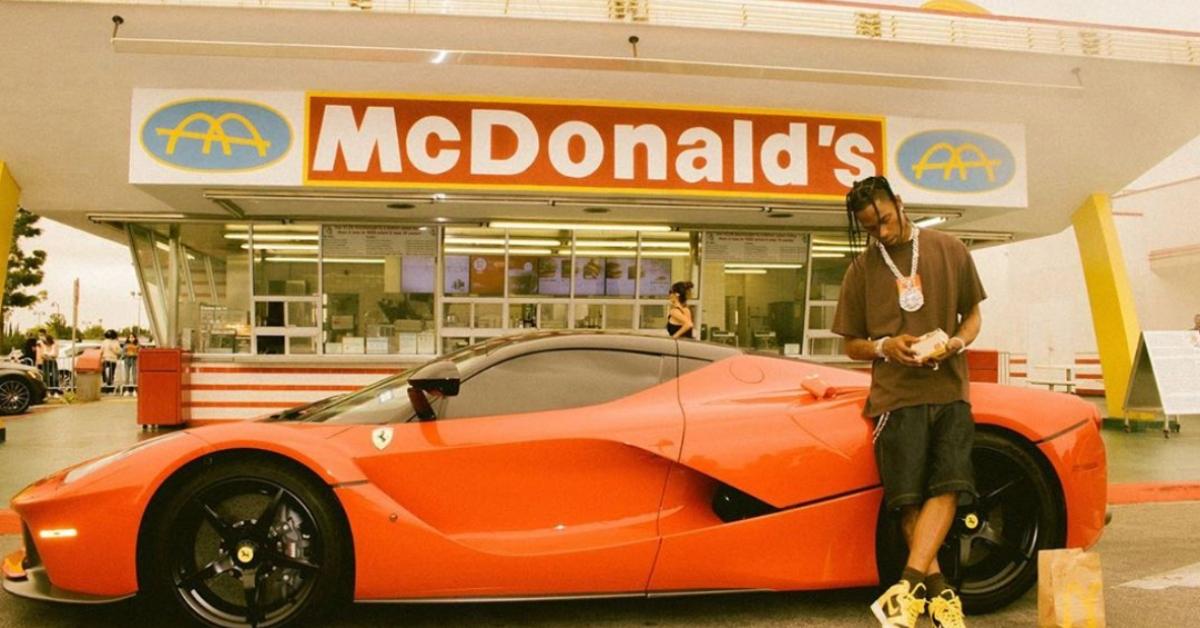 Travis Scott Fans, Hurry Up — His Collaboration With McDonald's Ends Soon
As part of a new promotion, McDonald's is now offering a special meal created by Travis Scott. The Travis Scott Meal comprises of a Quarter Pounder spruced up with bacon, slivered onions, and shredded lettuce, medium fries with BBQ sauce, and Sprite — the artist's favorite order while growing up in Houston, Tex.
Article continues below advertisement
The Travis Scott Meal is only available at McDonald's for a limited time.
But be warned: the promotion has already garnered unprecedented interest. Those eager to give it a try will only be able to do so for a limited time, as it has an end date.
Travis Scott fans and gourmets eager to get their hands on the tasty meal will only be able to do so between Sept. 8, 2020, and Oct. 4, 2020.
Article continues below advertisement
McDonald's has also introduced a secret code to place orders. According to CNN, suggested phrases to use instead of saying "a Travis Scott Meal, please" include "Cactus Jack sent me," "It's lit, sickomode," and "You know why I am here," the latter of which is to be deployed while playing Travis's music.
After Sept. 22, 2020, customers will only be able to get a discount if they place an order through the McDonald's app. It's uncertain whether the secret code would still work after this date.
What's more, the phrases didn't prove all that successful in every McDonald's branch. As a previous Distractify article reveals, several patrons have described difficulties with placing orders. In some cases, their attempts were met with outright bafflement.
Article continues below advertisement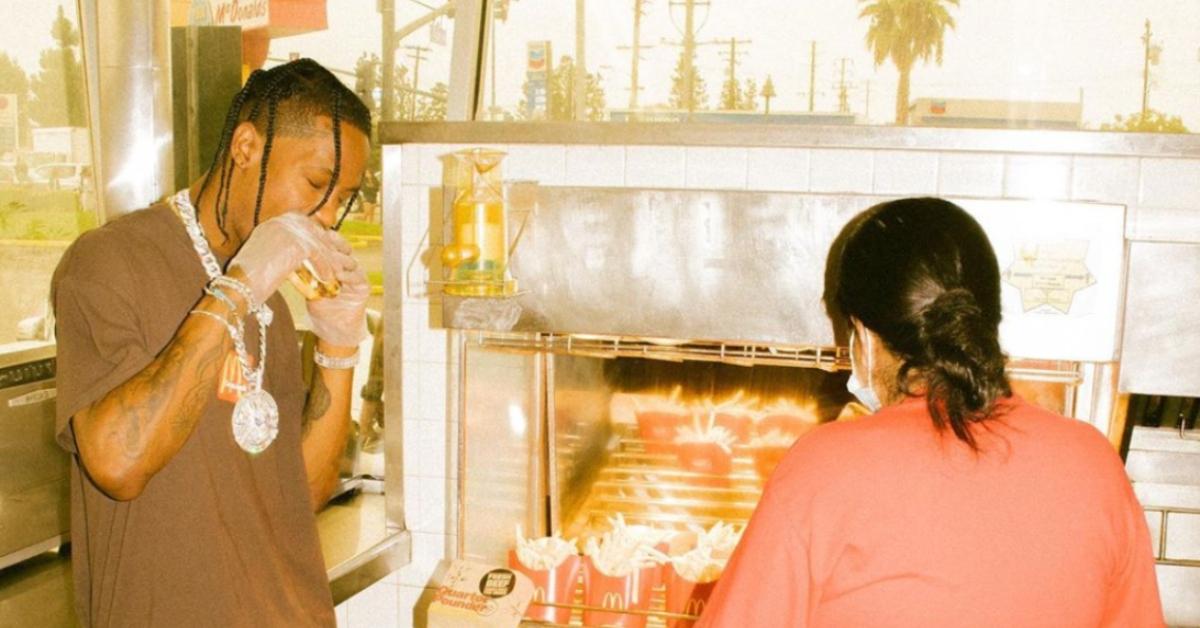 "Just told the McDonald's worker cactus Jack sent me and they told me to leave???," tweeted a person.
"when I sing sicko mode to the mcdonalds employee but I don't get a discount on the travis scott burger," wrote somebody else.
"The Travis Scott Burger is still sold out at my 3 local McDonalds. I called in advance," remarked another person.
Article continues below advertisement
According to a recent article by CNN, the linguistic barrier might not be the only problem patrons are about to encounter. Due to the unprecedented popularity of the temporary promotion, some restaurants have failed to keep up with consumer demand and ran out of the most vital ingredients. The branches located in Houston, Tex., and Los Angeles have seen the sharpest rise in customers, and as a result, they are the ones more likely to be out of supply.
Article continues below advertisement
The Travis Scott Meal promotion will end soon — but the new merch won't vanish overnight.
On Tuesday, Sept. 8, 2020, McDonald's debuted a new merchandise line made in collaboration with Travis and his label, Cactus Jack Records, as well.
It features highly covetable items like a black hoodie adorned with the McDonald's x Cactus Jack logo, Egg McMuffin-branded boxers, a burger tie, a three-foot-long chicken nugget pillow, and a range of other, equally exciting designs.
As part of the promotion, the restaurant chain also released a new commercial with a delightfully nostalgia-tainted aesthetic.
In it, we watch a toy-ified version of Travis perform backflips and other tricks on the iconic red plastic tray loaded with a Quarter Pounder, a tall cup of Sprite, and Medium Fries.