It Doesn't Look Like the New 'Superman' Movie Will Explore Val-Zod or Calvin Ellis
While the new Superman movie will reportedly have a Black lead, it doesn't look like it'll be exploring the origin of the Black Supermen from the comics.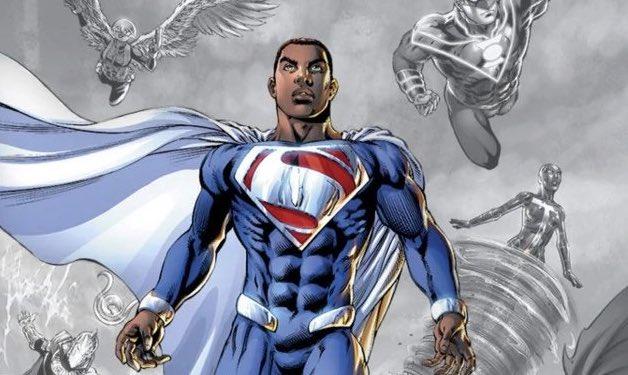 Though Henry Cavill donned the Superman costume for three DC movies, it looks as though Warner Bros. is planning to take the franchise in an entirely new direction, and a recast for Superman is currently underway.
Following the success of the recent Joker adaption, the new Superman film is expected to be completely separate from the rest of the DC universe, and there are talks of making it a 20th century period piece. The hero will also be cast as a Black man for the first time on screen.
Article continues below advertisement
This news has been met with much criticism from many fans, as they have questions about the sourcing of this hero. Is there a Black Superman in the comics, and which Superman across the multiverse will DC be exploring in this movie?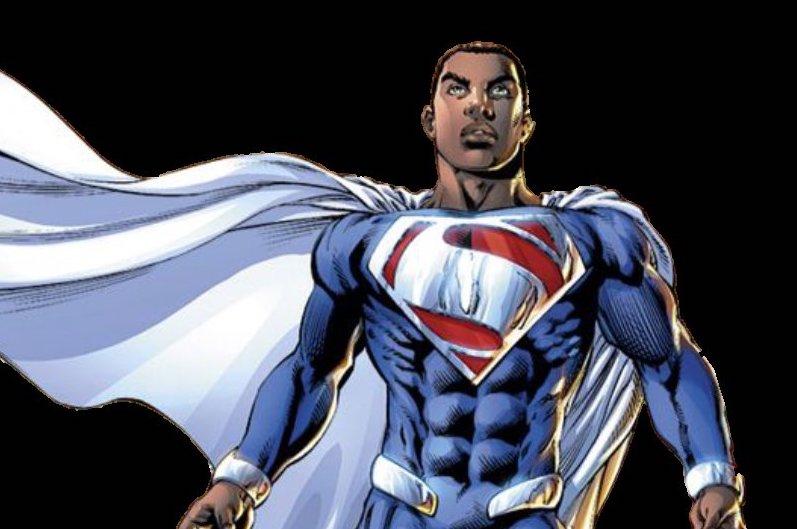 Article continues below advertisement
Yes, there has been a Black Superman in DC comics previously.
In the comics, two different Black men are Superman across the multiverse, though neither of these characters is reportedly being explored in this onscreen adaptation.
Calvin Ellis, or Kalel, was introduced to the DC universe in Final Crisis #7, which was released in March 2009, and is one Black man to don the Superman costume in the franchise. In the comic, he joined other versions of Superman from across the multiverse to face off with Darkseid and his attempt to overthrow reality.
Kalel is assumed to be a native of Vathlo Island, a nation on Krypton that had an advanced society and was predominantly populated by Black people. In the comics, former President Barack Obama is even written in to be from Vathlo Island.
This Superman was actually based on the former president, according to the comic's writer, Grant Morrison. In a 2009 interview, he confirmed that he based Kalel on a joke President Obama made about being from Krypton.
Article continues below advertisement
Val-Zod was another Black hero to use the alias "Superman" in the DC comics, first appearing in 2014. He is the Superman of Earth 2 and had an entire arc play out across multiple comics.
Article continues below advertisement
Unfortunately, it appears that instead of following Calvin Ellis' or Val-Zod's origin story, the film will instead follow another retelling of Kal-El, which is the most-recognized Superman's birth name. This has many fans upset, pointing out that a film focused on Kal-El is just "race-bending" the hero instead of giving a platform to the original Black heroes.
Article continues below advertisement
Who will play Kal-El in the new Superman movie?
At this time, it's unclear who will take on the lead role for this new adaptation, but the script reportedly won't be finished until mid-December, giving the team plenty of time to cast for the film. Michael B. Jordan has been a fan-favorite pick, though he recently confirmed that he currently does not have any plans to take on the role.
"I'm flattered that people have me in that conversation," he told The Hollywood Reporter. "It's definitely a compliment, but I'm just watching on this one."
J.J. Abrams is currently slated to produce the film, while acclaimed author Ta-Nehisi Coates is currently writing the screenplay. Ta-Nehisi's last novel, The Water Dancer, received the Audie Award for Literary Fiction & Classics in 2019, and he's also worked on multiple comics, including some that inspired the Black Panther movie.