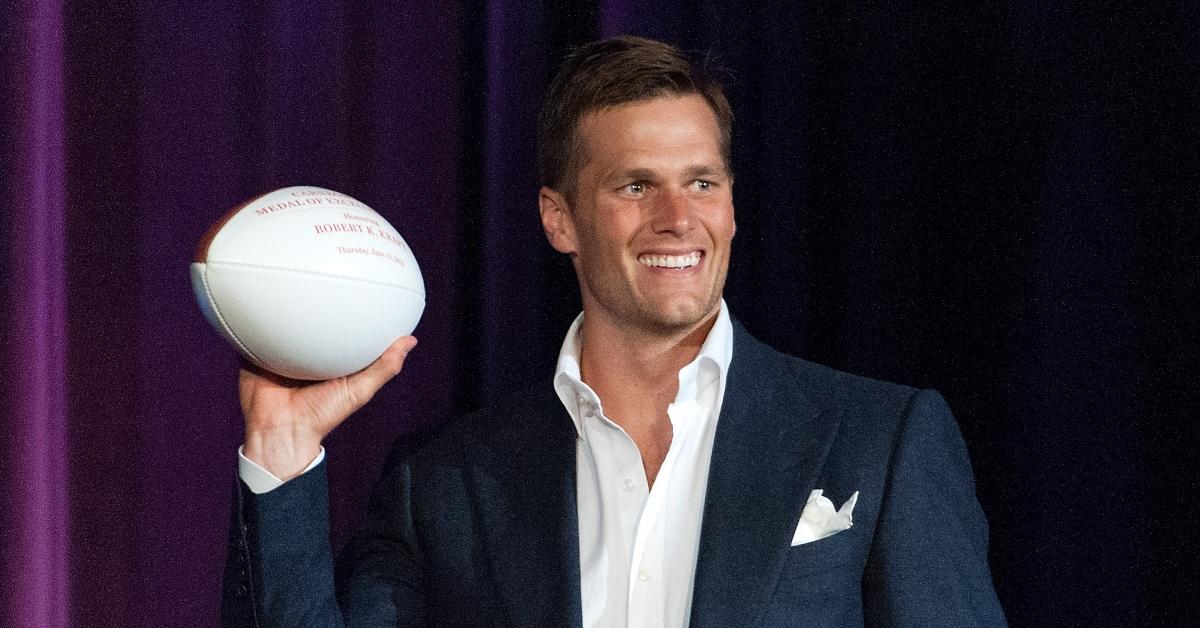 Has 'Hamilton' Super Fan Tom Brady Stepped Away From Football to Do 'The Masked Singer'?
Tom Brady is many things: father, husband, athlete, philanthropist, and friend to Donald Trump (bummer). On March 17, 2020, Brady decided not to re-up his contract with the New England Patriots, with whom he played for 20 years. Three days later, he was signed with the Tampa Bay Buccaneers and would take them all the way to the Super Bowl for a win.
Article continues below advertisement
Despite that, Brady announced his official retirement from the game he loved in February 2022. In what can only be described as a plot twist, a mere 40 days later he was announcing his return to the Buccaneers for the 2022-2023 season.
However, he took an 11-day break during practice for the upcoming season, which birthed more than a few fan theories with one in particular leading the pack. So, we gotta know: Is Tom Brady on The Masked Singer?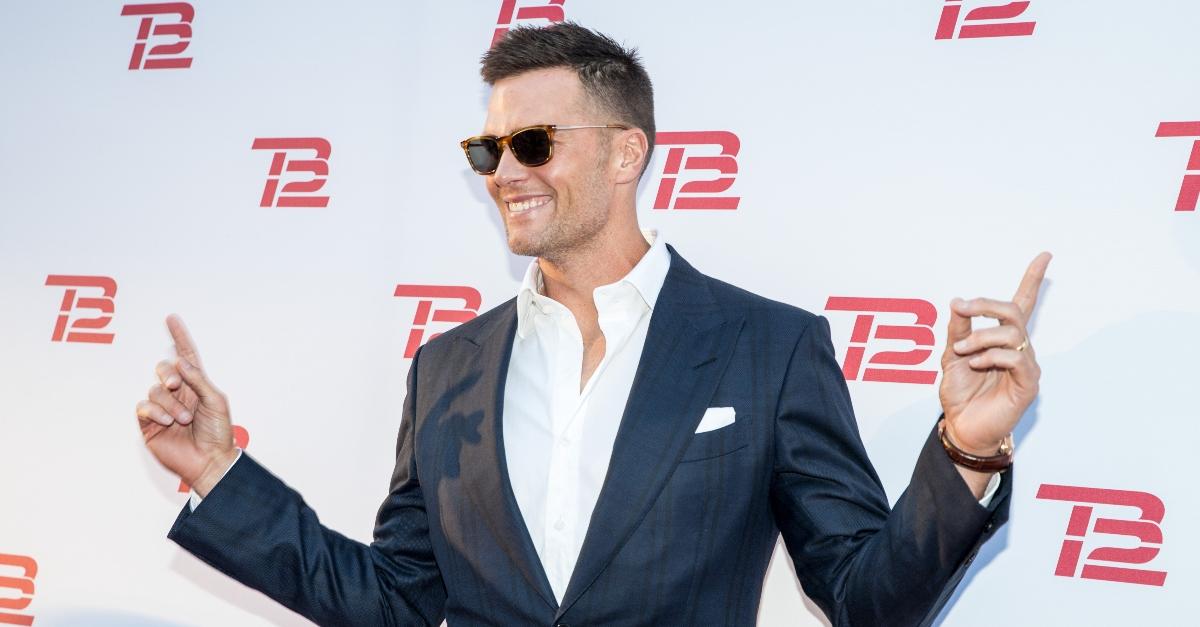 Article continues below advertisement
Tom Brady could totally be on 'The Masked Singer.'
The Twitter profile for Matthew Berry's Fantasy Life describes itself as, "Fantasy and betting content straight to your inbox every day." Well, they recently dropped some pretty thrilling fantasy content onto the internet. On Aug. 18, MB Fantasy Life tweeted out a video suggesting that Tom Brady's 11-day absence from the Buccaneers was happening because he was on The Masked Singer. And it's a very compelling theory.
According to CBS News, Buccaneers coach Todd Bowles knew this was coming. "He's going to deal with some personal things. This is something we talked about before training camp started." He went on to say, "We allotted this time because he wanted to get in and get chemistry with the guys with two weeks of training camp, knowing he wasn't going to play the first two (preseason) games."
Planning to be on a reality competition show is certainly something the team would be aware of and might have to contractually work around.
Article continues below advertisement
The MB Fantasy Life video points out that The Masked Singer airs on FOX, which coincidentally is home to NFL broadcaster Terry Bradshaw, who was also on The Masked Singer. Speaking of FOX, back in May 2022, Tom Brady signed a 10-year, $375 million deal with them to be their next NFL analyst, per the New York Post. So, it stands to reason that popping over to another FOX show would be easy and breezy. Previously, former NFL player Antonio Brown and current Buccaneer/best friend to Tom Brady, Rob Gronkowski, have been on the show.
Article continues below advertisement
OK, but is Tom Brady really on 'The Masked Singer'?
Bad news for anyone hoping Tom Brady was going to wow fans of The Masked Singer with more songs from Hamilton. Brady himself said he is not going to be on the show.
On Aug. 22, Tom retweeted an advertisement from his Brady clothing brand profile with the caption, "Wasn't on The Masked Singer last week. Was wearing a mask though." It's unclear as to why he chose to blow this theory out of the water via an ad. Maybe he's just hustling for his brand.
Roughly 12 hours before that, ESPN's Jenna Laine confirmed in a tweet that "Tom Brady is back in the building and is expected to practice today." Perhaps we'll never know what Tom Brady did during his wildly specific, 11-day break from work. His birthday is Aug. 3. It's possible he took a birthday vacation and turned 45 in peace (if such a thing is possible).
Article continues below advertisement
A quick Google of "11 days," yielded some horrifying results such as the English calendar riots of 1752, which involved the British demanding the return of 11 days lost in September when they switched from the Julian calendar to the Gregorian calendar. Is Tom Brady a history buff who chose to honor 11 missing days in September?
Here's hoping he didn't stay awake for 11 days straight like poor Randy Gardner chose to do in 1963. His desire to break the then Guinness Book of World Records record for longest time without sleep would eventually lead to bouts of extreme insomnia in his adult life. Tom, please go to sleep when you're tired. If not for yourself, then for the Tampa Bay Buccaneers.