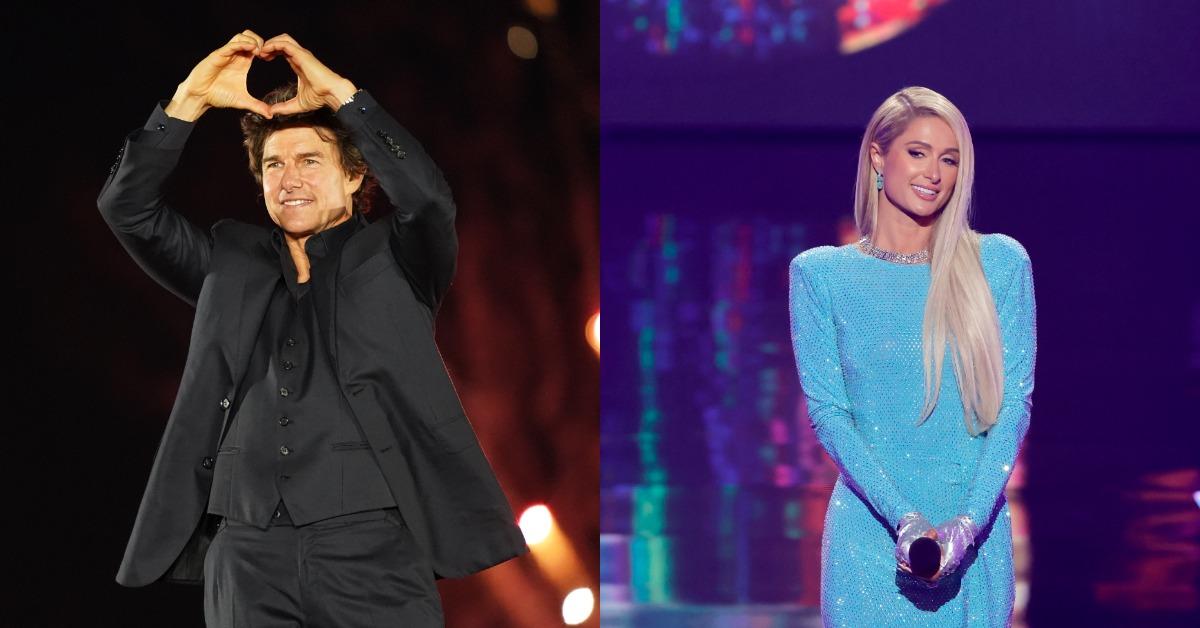 A Viral TikTok Has the Internet Wondering if Tom Cruise Is Dating Paris Hilton
It goes without saying that in this day and age you have to take everything that you see on the internet with a grain of salt. Case in point: There's a recent viral TikTok video that has been making the rounds online that seems to show Tom Cruise and Paris Hilton embracing in a way that screams "more than friends."
Article continues below advertisement
This came as a shock to many devout fans of both stars, which has left many asking the question: Is Tom Cruise dating Paris Hilton? Is there any validity to this viral video? Let's unpack all of the known details.
Article continues below advertisement
Is Tom Cruise actually dating Paris Hilton?
In a TikTok video shared from her official account on June 14, 2022, Paris shocked the world by appearing lovingly next to what appears to be legendary actor Tom Cruise.
The two stars can be seen exchanging doting compliments and eyeing each other throughout the clip. Naturally, fans immediately went into a frenzy wondering if the Top Gun pilot and the famed socialite are actually an item.
Article continues below advertisement
Deepfake technology has fans fooled.
Those who are already stanning Paris and Tom may be upset to learn that the video Paris shared is a gag and the individual featured alongside her in it isn't actually Tom Cruise. Indeed, Paris is joined in the video by the infamous Tom impersonator and content creator on TikTok, Miles Fisher, who goes by @deeptomcruise.
If that isn't convincing enough to prove that it isn't Tom, the duo collaborated on another video in the past that also had fans confused at the time.
Miles's near-spot on take on Tom is largely thanks to CGI technology, coupled with the two having a similar facial structure.
So no, Tom and Paris aren't actually dating. Those who follow Paris are likely well-aware that she has been happily married to Carter Reum since 2021. As for Tom, he was most recently linked to girlfriend Hayley Atwell, but it appears as though the duo recently split for a second time.