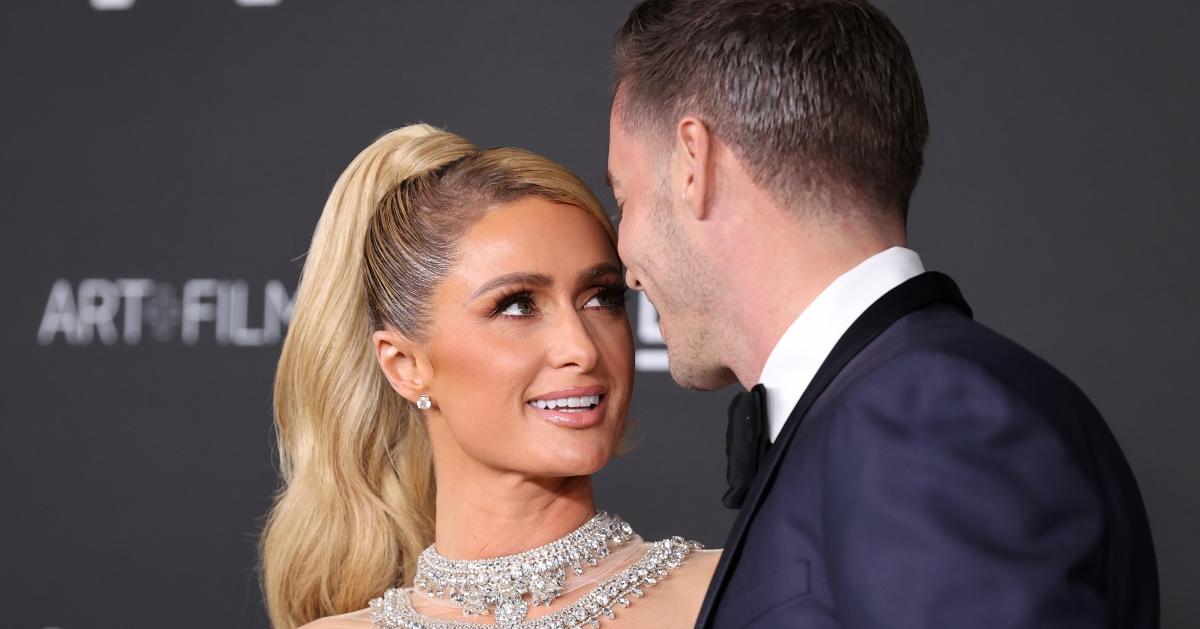 Paris Hilton Changed Her Wedding Venue a Week Before the Big Day — Where Did They End Up?
It was anything but the simple life for Paris Hilton when she wed her venture capitalist fiancé Carter Reum in November 2021. Since bursting onto the scene when the only thing social was being a socialite, Paris has always had a unique style. How could her wedding be any different? With the amount of wedding ceremonies that have undoubtedly taken place in Hilton Hotels around the world, Paris must be a pro at this point. Where did she get married? Somewhere hot perhaps?
Article continues below advertisement
Where did Paris Hilton get married? She changed the venue a week before.
Only Paris Hilton can change her wedding venue a week prior to the big day. The rest of us would be locked into the weird hotel by the airport, or whatever. Originally, she was all set to be married in a church but decided to move the entire event to the wedding reception location: her late grandfather Barron Hilton's Bel-Air estate. Perhaps we should start calling her the Fresh Princess of Bel-Air?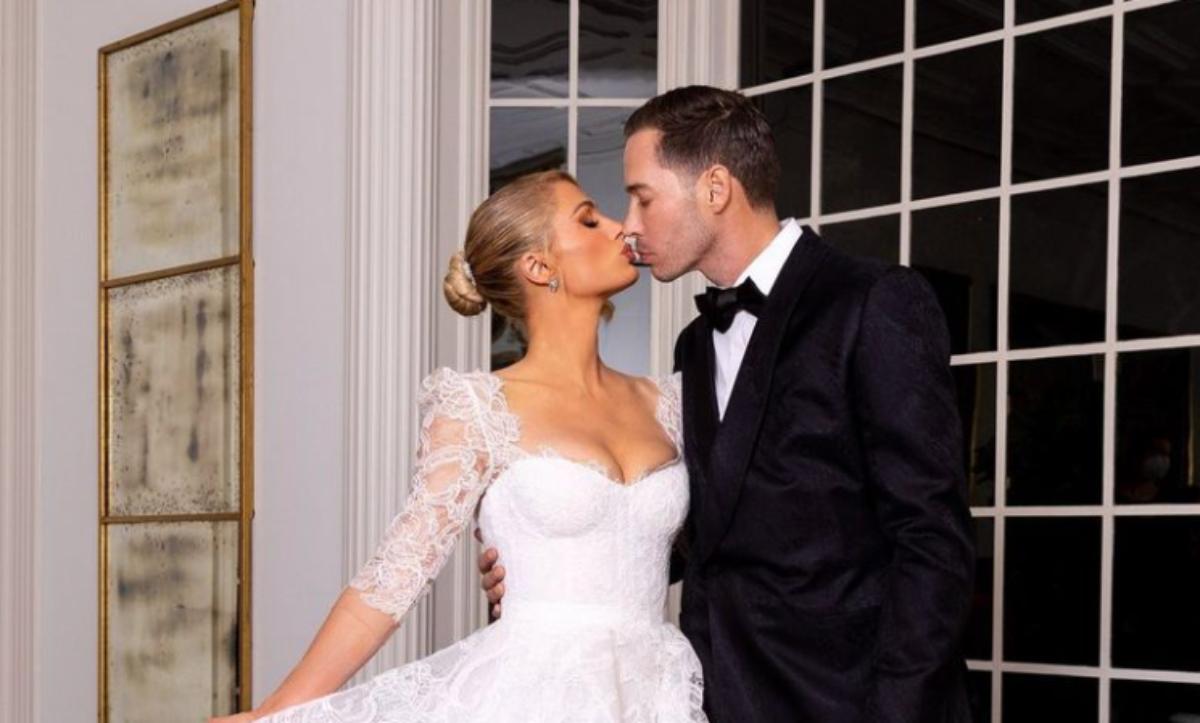 Article continues below advertisement
The home had been in the family for 60 years before being sold to former Google CEO Eric Schmidt for $61.5 million in May 2021. We suspect part of the reason for the change of venue is due to the fact that the wedding was being filmed for Paris's Peacock docuseries about the nuptials, aptly titled Paris in Love, which ends on Jan. 27.
According to Page Six, there were three different parties, one of which was a carnival-themed event at the Santa Monica Pier. The Santa Monica Pier already has rides and games, so we're not sure how much more "carnival-themed" it can get. The date of their nuptials, Nov. 11, was carefully chosen by Paris whose favorite time of day is literally 11:11. Many superstitious people make a wish at that time, and Paris is no different. Hopefully she wished for a marriage that is totally beyond.
Article continues below advertisement
Where did Paris and Carter go on their honeymoon?
Wow, Paris and her now husband Carter went on a 7-week honeymoon all around the world. Hopefully they packed a lot of masks! The trip began in Bora Bora which is located between South America and Australia, in the Pacific Ocean. The couple stayed at the Conrad Bora Bora Nui Resort where we would assume things got romantic... except for the fact that her family was with them.
On the Jan. 26 episode of Watch What Happens Live, Paris admitted that 12 of them "all flew together" to Bora Bora, where they spent a week relaxing on a yacht. At least she had a unicorn inflatable.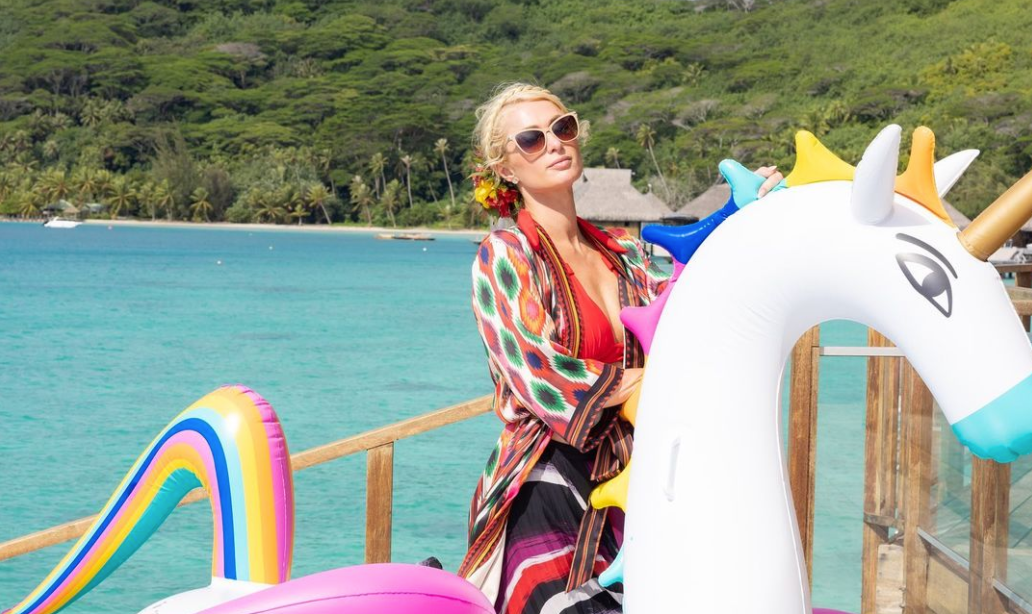 Article continues below advertisement
Next it was off to Moskito Island, a regrettable name for a gorgeous isle in the British Virgin Islands. Speaking of virgin, Moskito Island is actually owned by Sir Richard Branson. The island itself is private which could make for a pricey trip, but Paris very smartly dropped the occasional paid sponsorship ad via Instagram, like this one for Viome supplements. You could say they provide supplemental income (wink).
The couple then headed to Anguilla in the eastern Caribbean Sea for more passion and paid partnerships! An influencer's job is never done. They spent Christmas in London, and rang in the New Year in the Maldives at the Waldorf Astoria in an underwater villa. If this bigger boat is a rockin', don't come a knockin'. Finally, the trip ended in Dubai or in this case, Dubye-bye.