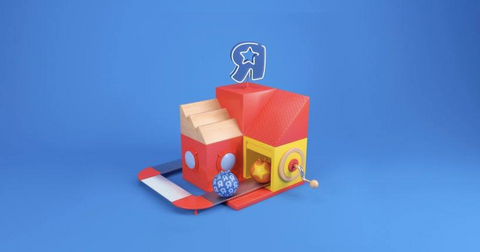 We Don't Have to Grow Up After All! Toys "R" Us Is Officially Coming Back
By Jacqueline Gualtieri

Oct. 8 2019, Published 5:43 p.m. ET
Article continues below advertisement
What's the deal with Target?
Toys "R" Us is making the leap back to the retail business by rebuilding their online persona, except that it's going to be a little different. The Toys "R" Us website is officially back up and running. You can explore the toys, as well as new content like toy videos and reviews. The content heavy approach will continue to build, according to Toys "R" Us's parent company, TRU Kids. 
Article continues below advertisement
TRU Kids says that they have a goal of becoming a resource for parents who need some guidance on which of the latest toys to buy and how to find the best educational tools for their kids.
In order to complete this goal, TRU Kids needed a little help to bring their website and retail business back to life. That's where Target comes in.
The decision to partner with Target came from TRU Kids seeing Target's toy business continue to explode year after year. They wanted to work with a company that had a great understanding of the toy category.
Because Target is powering the website, the sales process won't be completed on Toys "R" Us's website. You can shop through the website, but, once you click "buy," you will be redirected to Target.com.
Article continues below advertisement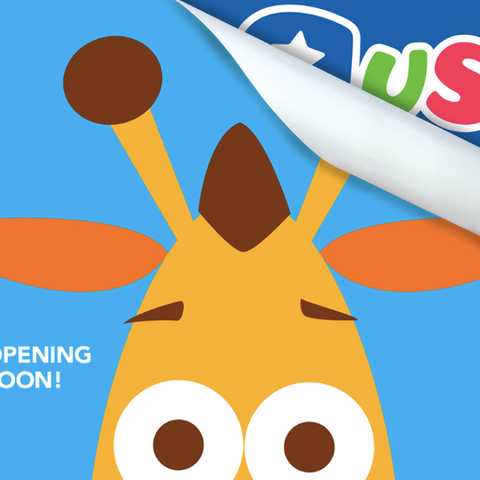 So is Toys "R" Us reopening or not? 
In addition to rebuilding their online presence, Toys "R" Us is indeed making moves to reopen physical stores. In 2020, Toys "R" Us is planning on opening its first 10 stores, post bankruptcy. Two stores are actually set to be opened in November 2019, in the hopes of getting them up and running by the time the holidays roll around. One will be located in The Galleria mall in Houston, Tex. and at Garden State Plaza mall in Paramus, N.J.
Article continues below advertisement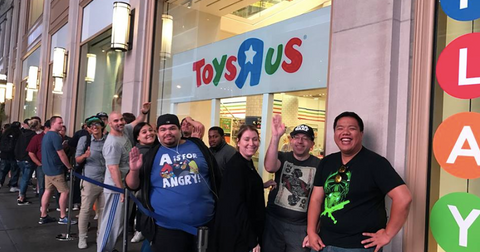 The stores are being brought to life thanks to a joint partnership with software retailer b8ta and TRU Kids. Target will play a role in the physical stores as well. Any online orders that are made in store, like if something is out of stock and a sales associate has to put in an order for a customer, that order will be fulfilled by Target. 
Article continues below advertisement
The partnership with b8ta presents a unique opportunity for Toys "R" Us as the company will be giving Toys "R" Us additional data that they didn't have before, including better ways to track foot traffic. It also gives Toys "R" Us an opportunity to show toy brands that they are back and ready to do business. Many toy brands were left with a great deal of monetary loss in the company's bankruptcy, but working with b8ta shows that they are in a position to do business with other brands again.
And while it's not a store, Toys "R" Us does have a few special opportunities for fans in Atlanta and Chicago. TRU Kids announced a partnership with Candytopia, the interactive candy art exhibit, for a new experience called The Toys "R" Us Adventure, in which fans will get to interact with more than a dozen toy themed play rooms that celebrate the company and let you truly be a Toys "R" Us kid.