Take a Look Inside the Fictional Prison Where 'Wentworth' Is Set
Fans of 'Wentworth,' the Australian drama about a women's correctional center, are wondering if the show is set in a real prison. Details inside.
Article continues below advertisement
Keep reading for everything you need to know about the making of Wentworth.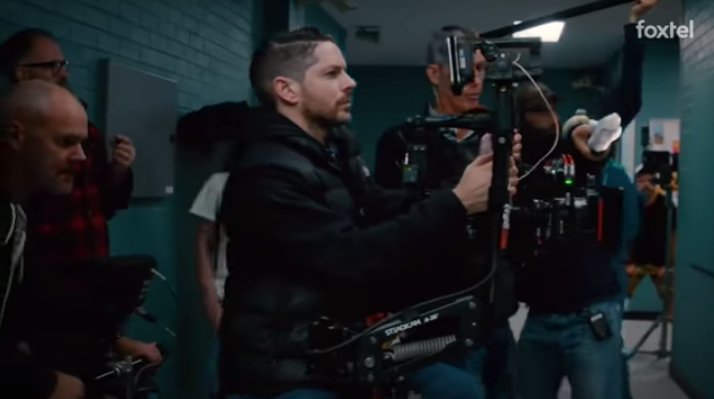 Article continues below advertisement
Is Wentworth a real prison? Here's where it's filmed.
Unlike Orange Is the New Black — which filmed most of its exterior scenes at facilities like the Rockland Children's Psychiatric Center (the fan photos are amazing) and the Riverhead Correctional Facility on Long Island — the prison sets in Wentworth are solely smoke and mirrors.
The fictional prison known as Wentworth first made its appearance on Australian television as the female prison where Prisoner: Cell Block H was set. In fact, Wentworth is something of a modern-day Prisoner, and many of the stars, including Pamela Rabe who plays "The Freak," are very familiar with the original cast.
Article continues below advertisement
Pamela is quite close friends with Maggie Kirkpatrick, who played the original "Freak" in the '80s Prisoner series, and says she was even offered a role on Wentworth's predecessor show. "It must've been around 1984, they asked me if I would come in and I couldn't," she said to Diva.
Article continues below advertisement
What's more, most of the characters in the remake are actually reimagined versions of the original cast of Prisoner characters. Trippy, right?
And while the original Wentworth Detention Centre was actually shot outside its own network's studios in Nunawading, Melbourne — with bars added to the windows to make it look more convincing — the show creators were not keen on filming Wentworth in the same place.
Article continues below advertisement
"Wentworth will not be shot at the original building in Nunawading, Victoria where Prisoner was filmed," network Foxtel told eager fans back in 2012, before Wentworth's premiere. "It's not a remake," they added. "We're taking the DNA from the original characters... but the stories and character journeys will reflect issues relevant to women today."
As for the current set, this one is "edgy" and "modern," writes Telegraph after a behind-the-scenes look at the show. "Based in the sprawling former warehouse of a pharmaceutical company in an eastern suburb of Melbourne, the brand-new set (a departure from the TV studios where Prisoner was shot) is all grey walls, eerie dark corridors, and flickering, fluorescent strip lights."
Article continues below advertisement
After that warehouse announced it was sold and being knocked down, Wentworth went with a clever fire storyline at the end of Season 3 that allowed them to move to a "new wing," which was, in fact, a new set built for the show, featuring the laundry room, cells, shower block, reception, and exercise yard.
Some fans who toured the fictional detention centre on the Melbourne set even shared photos of their set tour, and it's quite fun to see what the rooms look like without our favorite heroines and villains milling about.
Stream all seven seasons of Wentworth on Netflix.