Isabella Pollok's Mom Blames Lawrence Ray for Her Involvement in the Sarah Lawrence Sex Cult
Article continues below advertisement
Now that Ray's fate has been sealed by the justice system, folks are wondering what consequences Isabella will also face. Additionally, many have long wondered how Isabella's family has been impacted by the news.
It appears that Isabella's family, in particular, her mother, is convinced that Isabella was also a victim of Ray's.
Here's the 4-1-1.
Article continues below advertisement
Isabella Pollok's mom, Cynthia Pollok, shared that she believes Lawrence "Larry" Ray is at fault.
Like most parents, Cynthia Pollok is standing by her daughter's side through her current legal struggles.
In case you've been out of the loop, Isabella pleaded guilty on Sept. 5, 2022, to one count of conspiracy of laundering money, in connection to Ray's crimes of extortion, money laundering, sex trafficking, and more.
And while Isabella has taken some responsibility for her role concerning the sex cult, Cynthia believes that all the fault lies with Ray.
"He is twice her age," Cynthia told The Daily Beast in September 2022. "She was barely a teenager when she met him. I'm her mother, I love her. He's a degenerate."
Article continues below advertisement
Interestingly, Cynthia also shared that she had been planning to see her daughter, whom she hasn't seen in over a decade. But, Isabella's guilty plea ended up throwing her for a loop.
"I already bought the tickets a month ago, and they sprang this on me yesterday," Cynthia told the outlet. "I did want to [go to the trial to] see her in person because I haven't seen her in at least 10 years … I haven't talked to her in at least seven."
Article continues below advertisement
Cynthia continued, "Isabella finally started to realize that being in Larry's corner is not going to help her. But I still say all of this is Larry Ray's fault. Totally his fault."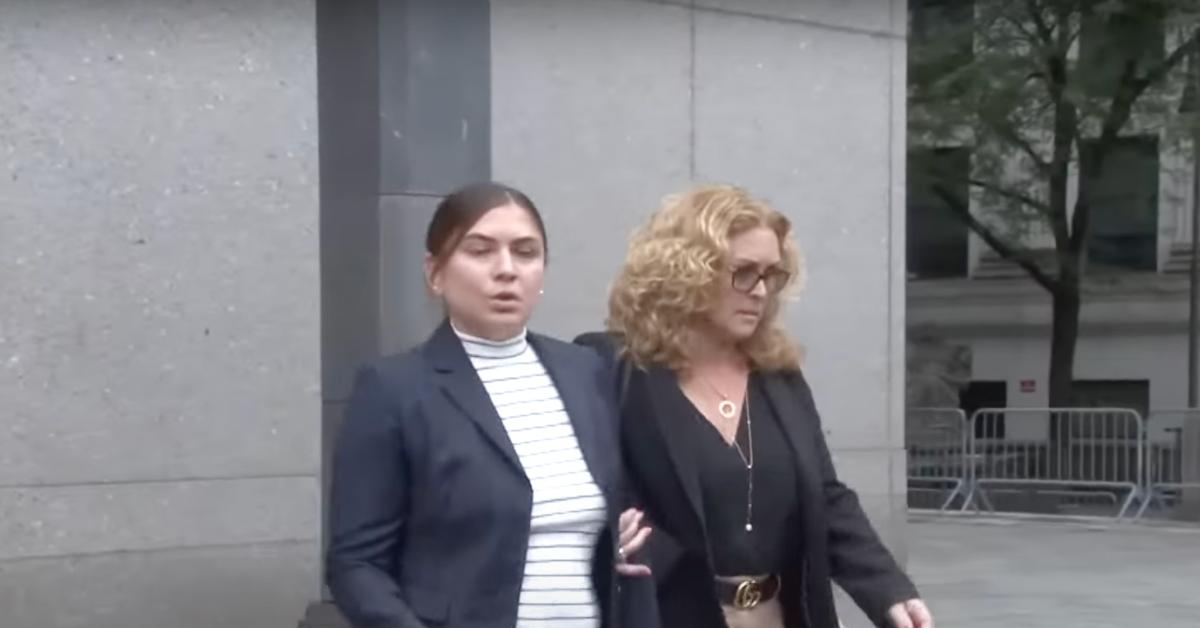 Article continues below advertisement
Cynthia Pollok shared that she tried to take Isabella Pollock away from Larry Ray.
Although Isabella will likely face jail time for her crimes, many people are wondering why Cynthia and Isabella's other family members didn't intervene from the beginning.
However, Cynthia shared that she made attempts to remove Isabella from the situation but was threatened by Ray.
Cynthia shared that she showed up at Ray's Piscataway, N.J., residence (where the two were living at the time) in 2019 to bring Isabella home. She shared that Ray's house gave the appearance of "hoarders with crap all over the place."
Unfortunately, Cynthia said that her effort to bring Isabella home was unsuccessful after Ray threatened to call the police and accused Cynthia of trespassing while chasing her away.
Article continues below advertisement
Now that Isabella is getting ready to face the music, Cynthia has pledged to stand by her side.
"I still love her, I don't care what she's done," Cynthia told the outlet. "Short of murder, there is nothing she could do to dissuade me from loving her."
Article continues below advertisement
Isabella Pollok is facing a stiff prison sentence.
Per the New York Post, on Sept. 7, 2022, Isabella pled guilty to one conspiracy count, which looks like the result of a plea deal. She told the judge that "as part of the conspiracy, she took part in financial transactions 'generated by illegal activity' in the hopes of hiding the source and ownership of the cash," the Post writes.
Article continues below advertisement
This follows Isabella's original charges of racketeering, extortion, and sex trafficking conspiracies.
Interestingly, Assistant U.S. Attorney Mollie Bracewell told the judge that, had the case gone to trial, prosecutors were prepared to introduce slew of evidence against Isabella ranging from financial ledgers to witness testimony.
The outlet shares that Isabella will remain free until her sentencing date on Feb. 22, 2023. She could receive up to five years in federal prison.
Stolen Youth: Inside the Cult at Sarah Lawrence is streaming now on Hulu.