Claudia Drury's Harrowing Cult Story Was Documented in 'Stolen Youth' — Where Is She Now?
Where is Claudia Drury now? The former cultist was a key witness against Larry Ray. 'Stolen Youth: Inside the Cult at Sarah Lawrence' tells her story.
CW: sexual violence and assault
If there's one thing that satiates one's morbid curiosity about the dark side of society more than serial killer shows, it's cult shows. These shows are often presented as docuseries that chronicle people's harrowing experiences with being involved with cults and the enigmatic but sinister nature behind the people who run them.
One of the latest offerings comes in the form of the docuseries Stolen Youth: Inside the Cult at Sarah Lawrence on Hulu.
Article continues below advertisement
The scandal involves Larry Ray, a former convict who had started a sex cult on his daughter's college campus back in 2010. He typically preyed upon college students, posing as a psychologist and spiritual adviser as he manipulated young adults at their most vulnerable. He was later arrested and charged with a litany of crimes attached to his cult.
One of his most prominent victims was Claudia Drury, who later took the stand against him in court. Where is she now?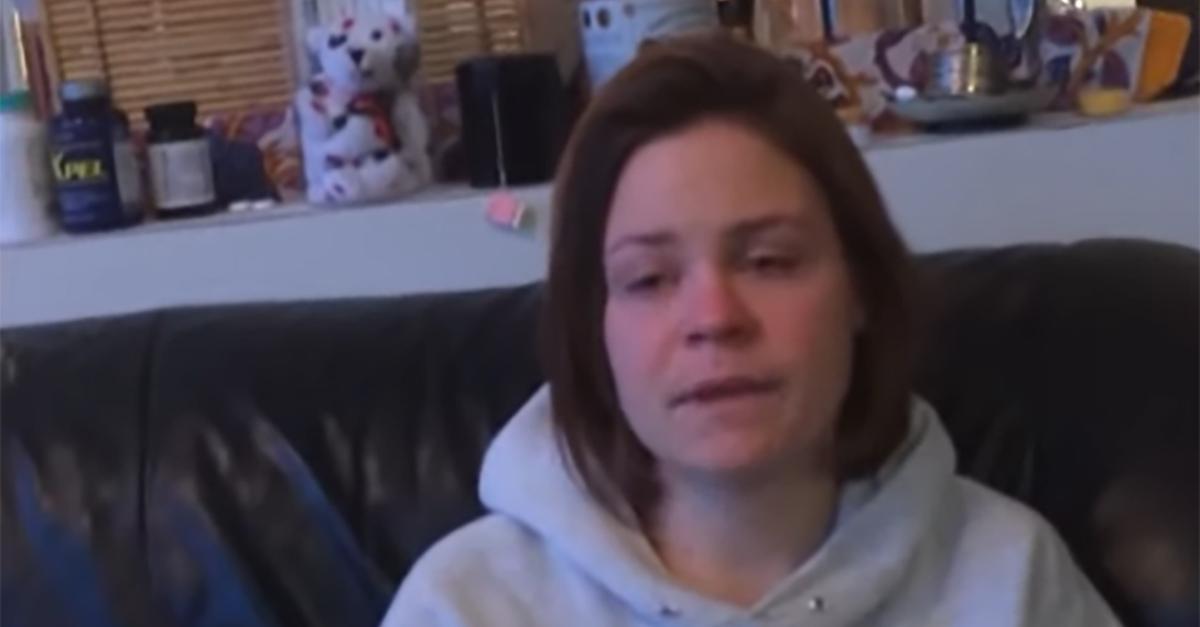 Article continues below advertisement
Where is Claudia Drury now? What to know about the former Sarah Lawrence College cultist.
According to The Cinemaholic, Claudia first met Larry when she was 19 while attending Sarah Lawrence. She was soon coerced by Larry to join his sex cult. He had reportedly manipulated her into joining by way of accusing her of wronging him several times in the past. To that end, he would extort her for cash and even force her into sex work as a way of paying off her alleged debt. In a trailer for Stolen Youth, it is said that she gave him millions of dollars that she didn't actually owe him.
One of her most violent ordeals came to light just last year in 2022, two years after Larry was arrested for his involvement in the cult. In a disturbing video captured on October 2016, as reported by The New York Post, Claudia was physically tortured by Larry and another of his co-conspirators after he had forced her into prostitution for several hours that night. Reportedly, they had stripped her, handcuffed her to a chair, and even suffocated her with a plastic bag.
Article continues below advertisement
Following Larry's arrest, Claudia was one of several key witnesses as she took the stand against her abuser in Larry's trial, which took place in April 2022. Her testimony played a pivotal role in Larry's guilty verdict, where he was convicted of 17 charges, including extortion and sex trafficking. It stands to reason that even after coming out victorious over such an ordeal, Claudia prefers to stay out of the public eye as much as possible.
Larry has been sentenced to prison for 60 years.
The Cinemaholic reports that as of this writing, Claudia supposedly works as a publisher in New York City. While she is likely taking several steps to recover from her years-long struggle, much of the horrors to which she was subjected will undoubtedly come to light in the new docuseries.
Stolen Youth: Inside the Cult at Sarah Lawrence begins streaming on Hulu on Feb. 9.