What Does NXIVM Stand For? The Story of Keith Raniere's Cult Shook the Nation
What does NXIVM stand for? As HBO's 'The Vow' Season 2 premieres, we look at the troubling true-crime story of Keith Raniere's cultlike company.
At first glance, the word NXIVM might look like a computer-related term. However, folks who stay abreast of breaking news and true-crime stories know that it's the name of a company founded by Keith Raniere, and that it was accused of being a sex cult.
Article continues below advertisement
But what does NXIVM stand for, if anything? As HBO's docuseries The Vow — which explores the NXIVM story — gears up for Season 2, people have lots of questions. Here's what we know.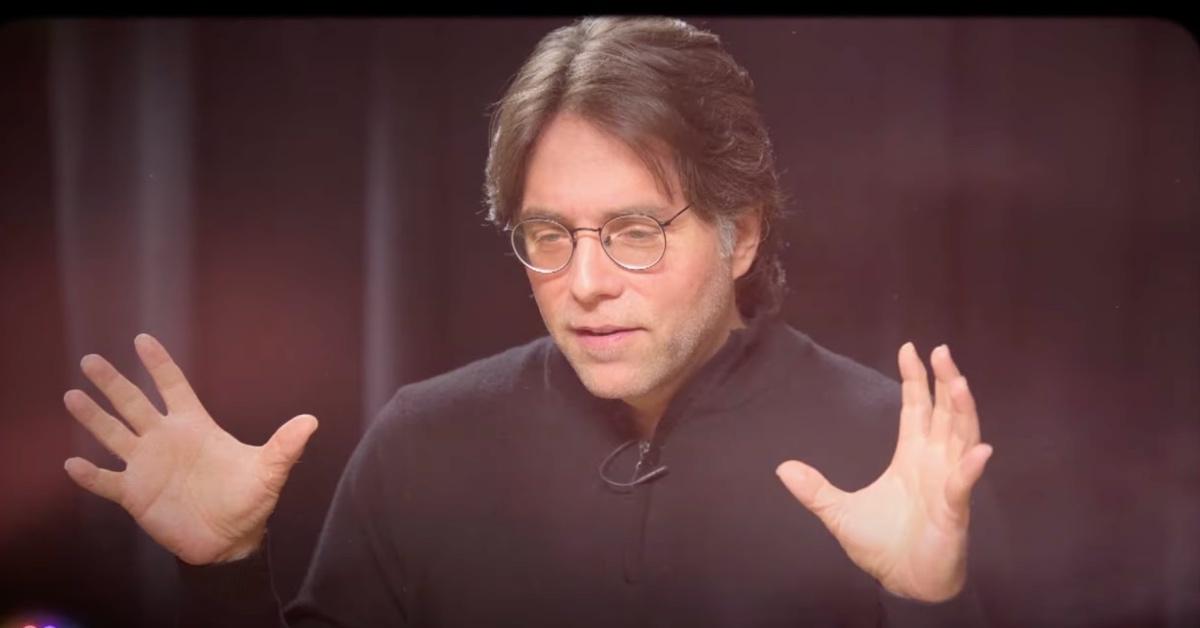 Article continues below advertisement
What does NXIVM stand for?
In the late '90s, Keith Raniere co-founded a company called the Executive Success Program, which later became known as NXIVM (pronounced "Nexium"). It was said to offer personal and professional development services, but as the company grew and continued to recruit more people, it was eventually accused of being a sex cult and essentially brainwashing its members.
Article continues below advertisement
Raniere was found guilty in September 2021 of several crimes including racketeering and sex trafficking. As a result, he was sentenced to 120 years in prison and ordered to pay a $1,750,000 fine.
The New York Times reports that Raniere's sentence was handed down after numerous members of NXIVM — all women — testified that they were branded with his initials in a secret ceremony and sexually abused by the convicted felon as a member of his cult. Unfortunately, some of these women were underage when these horrendous activities occurred.
So, what does NXIVM stand for? No one knows for sure. Reddit has come up with plenty of theories.
One Redditor mused that "more than likely [Raniere] stumbled upon something that sounds vaguely like a dandruff shampoo brand name, did a tricky all-caps type treatment (with the V instead of the U — so clever!), and probably decided that the five letters stand for the scientific science of science."
In Touch Weekly points out that according to DifferentMeanings.com, "NXIVM has an astrological life path of seven, which is significant to the group." The outlet quotes the website as saying: "Number 7 resounds with the vibrations and energies of the 'Aggregate Consciousness', confidence and most profound sense of being, otherworldly arousing and mindfulness, profound illumination, otherworldly advancement, supernatural quality, instinct and inward knowing."