Her Father Is Going to Prison for Starting a Sex Cult out of Her Dorm — But Where Is Talia Ray?
The man who indoctrinated his daughter's Sarah Lawrence College classmates into a cult is going to prison. But where is Talia Ray now?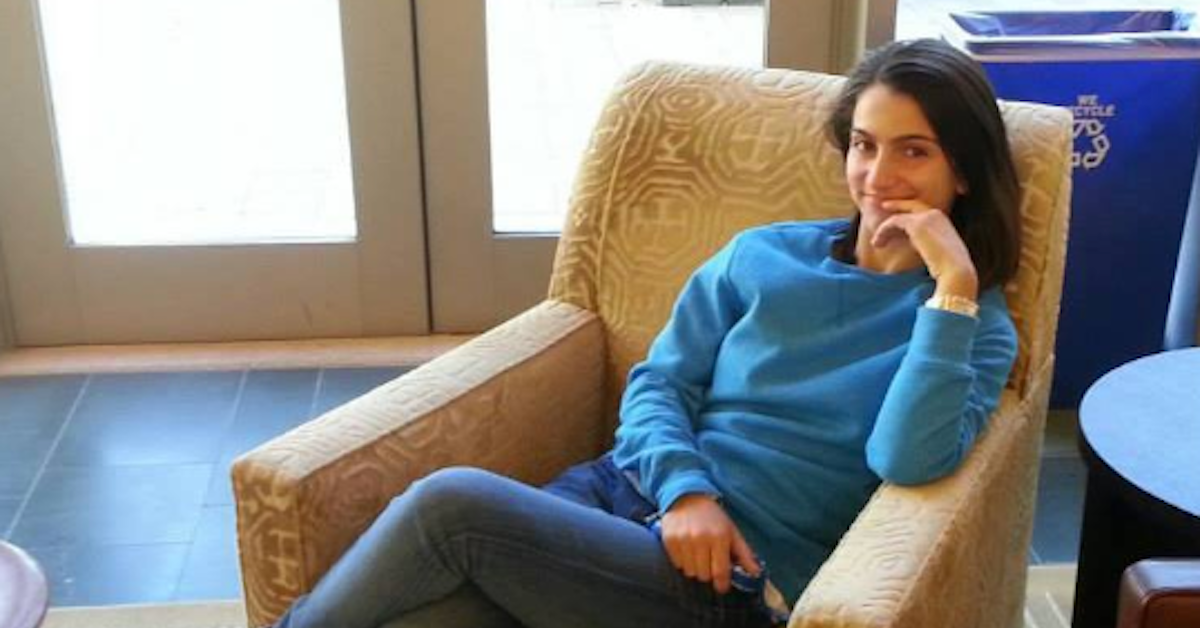 In April 2019, The Cut dropped a horrifying story surrounding a cult that engaged in sex trafficking, abuse, theft, and more. We hate to say it, but in a time where true crime reigns supreme, what could possibly be so shocking about a cult?
What leapt off the page and curdled in everyone's soul like sour milk was the fact that this cult began when its leader moved into his daughter's college dorm.
Article continues below advertisement
In September 2010, after allegedly serving time in prison for saving his children from their abusive mother, Larry Ray moved into his daughter Talia Ray's room at Sarah Lawrence College in New York. Years later, he would receive a sentence of "60 years in prison for racketeering conspiracy, violent crime in aid of racketeering, extortion, sex trafficking, forced labor, tax evasion, and money laundering offenses," per the United States Attorney, Southern District of New York.
Larry's victims are still recovering, but what happened to Talia Ray?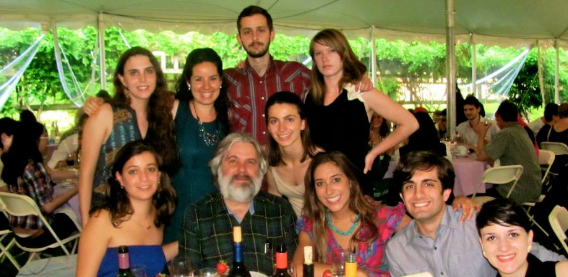 Article continues below advertisement
Talia Ray was just as brainwashed as her college friends.
As young as 8 years old, Talia was being influenced by her father. A childhood friend of hers told the Intelligencer that, "as early as second grade, Talia told me their house had poison in the walls or in the attic." This is something her father told her. It was a lie he continued to peddle for decades and even used it on the kids at Sarah Lawrence College.
When Larry Ray got out of prison, he asked his daughter if he could crash with her at school. On the outside, this seemed very strange, but Talia was already under the impression that both she and her sister were saved by Ray when he removed her from the questionable care of their mother. Naturally, Talia would do anything to help him.
Article continues below advertisement
The dormitory arrangement seemed to go swimmingly for a bit. Larry was hosting movie screenings and buying the students expensive take-out. But it quickly devolved into a very dark story of sexual grooming, trafficking, and terrifying forms of corporal punishment and threats.
As the Post reported, it seemed as though Larry's behavior of preying on a victim and alienating them from their loved ones wasn't exclusive to his daughter's classmates. He did something quite similar to Talia and his other daughter, Ava
Article continues below advertisement
What happened to Talia Ray and her sister, Ava?
As of February 2020, then 30-year-old Talia hadn't spoken to her sister Ava in nearly 15 years said the Post.
In a now-deleted video Talia uploaded to a vlog, she shared that "Ava, my sister, was a kindergartener when we were separated, and tomorrow she'll be 15. God, it's been so long that I don't even know what Ava thinks, what she has been told, how she has even dealt with the abrupt loss of our relationship."
The two were separated when their parents divorced in 2004. Talia accused her mother, Teresa, of abuse but those allegations were discredited by New Jersey's child-welfare department. This was due largely to the fact that Ava never corroborated the story.
Ava, who was 4 at the time, was asked by an official if her mother ever hit her. "That's what Daddy tells me to say," she said. Teresa was awarded custody of her children. Ava stayed with her mother but Talia "chose to live in youth shelters instead."
Article continues below advertisement
Where is Talia Ray now?
After her father was indicted, there was talk of Talia being indicted as a co-conspirator, though that never came to fruition. She has kept out of the public eye since the horrors of her father's actions have been dragged out into the light. A Twitter account thought to be hers remains locked with a bio that reads, "AVA I LOVE YOU & I MISS YOU EVERY DAY! xoxo always, Your Big Sister."
Talia hasn't posted anything on Facebook since August 2020 when she shared information urging people to vote. At one point she was a paralegal in Durham, N.C. and was "active in the state Democratic party," via the Post. She has seemingly disappeared, leaving people to wonder just how much she was influenced by her father.