Felicia Rosario, Former Sarah Lawrence Sex-Cult Member, Has Taken Her Life Back
Where is Felicia Rosario now? The medical school graduate and former Sarah Lawrence sex-cult member has opened up about past abuse.
Folks with a deep affinity for true-crime documentaries have likely heard the buzz around Hulu's new addition, Stolen Youth: Inside the Cult of Sarah Lawrence.
The documentary tells the tale of convicted sex deviant Lawrence "Larry" Ray's crimes of abusing a group of young people at the New York college through mental manipulation and forcing them to enter sex trafficking and complete unpaid labor.
Article continues below advertisement
One sad element about the case is that the group of young people happened to be friends and fellow peers of his daughter, Talia Ray. Thankfully, the group of students have since been able to get their lives back after experiencing the imaginable, including Felicia Rosario.
Now that the Hulu series has hit the streaming platform, social media users are wondering how Felicia is holding up today. Here's everything that we know.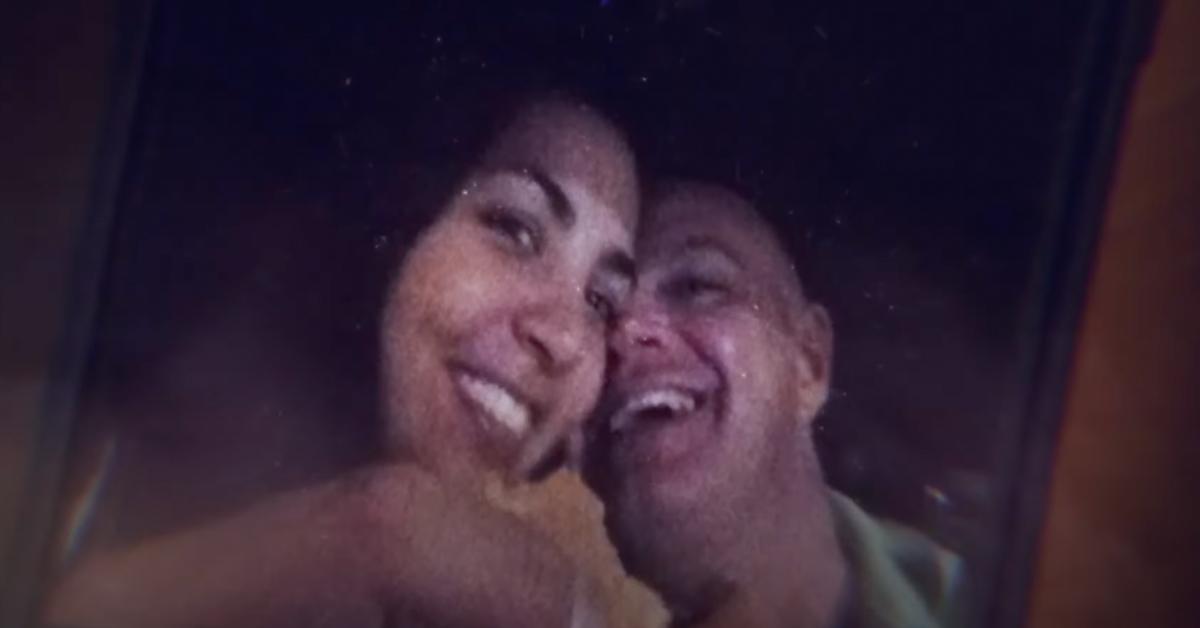 Article continues below advertisement
Felicia Rosario met Larry Ray through her brother, Santos Rosario.
"I met Larry because he was helping my brother Santos," Felicia told People. "He was happier and doing better. And then he was helping my sister Yalitza, and she was happier. I'd also met Talia when she was dating my brother and I loved her. So I had a lot of other people vouching for him.
Felicia continued, "He was like a friend of a friend of a friend — cool, trustworthy, reliable. It didn't occur to me he would be the person he ended up being."
At the time, Felicia was a Columbia and Harvard University medical graduate.
Article continues below advertisement
Unfortunately, Ray went on to pursue Felicia, and she obliged. However, what started as an innocent connection quickly became manipulative and abusive as Ray "love-bombed" Felicia, even though she was back in L.A. and he was in New York.
Felicia also shared that Ray convinced her to think that "enemies" of his were also after her, and that only he could protect her.
Article continues below advertisement
Eventually, Felicia moved to New York, where Ray had a one-bedroom apartment with other followers whom he mentally and physically abused, along with forcing them into prostitution and forced labor. Ray also recorded NSFW acts with his followers and threatened to send the footage to their families if they failed to comply with his requests.
On Friday, Jan. 20, 2023, Lawrence "Larry" Ray was sentenced to 60 years behind bars after being convicted of 15 counts of racketeering, forced labor, violent assault, sex trafficking, tax evasion, and money laundering.
Ray was convicted on all counts after his trial concluded in April 2022.
Article continues below advertisement
Felicia Rosario is now back on her feet and gainfully employed.
Per Felicia's LinkedIn page, she's currently working as a senior associate at the Princeton Consultants firm, after starting in July 2022.
The solutions and services firm, which was founded in 1981, "blends AI, software application development, process engineering, and management consulting to help executives achieve transformational improvement in performance," per Felicia's bio.
Article continues below advertisement
Felicia describes herself as a data scientist, IT and management consultant, and project manager.
Thankfully, her recovery was possible after Felicia got the courage to participate in the Hulu series and learned that everything Ray put her and her fellow survivors through was wrong. Essentially, Felicia told her story, took her life back, and moved forward on her path to healing.
Article continues below advertisement
"It became about just setting the record straight," Felicia told Hulu producers, per People. "And then as I got more back into my old me, the real me, the doctor hat came back on and I was like, you know what? This is important for other people to hear."
Felicia continued, "This is important for other people to know. And hopefully, I can help other people get better, or get out of these situations that they might be in — or even help stop it from happening to begin with."
Stolen Youth: Inside the Cult at Sarah Lawrence is streaming now on Hulu.