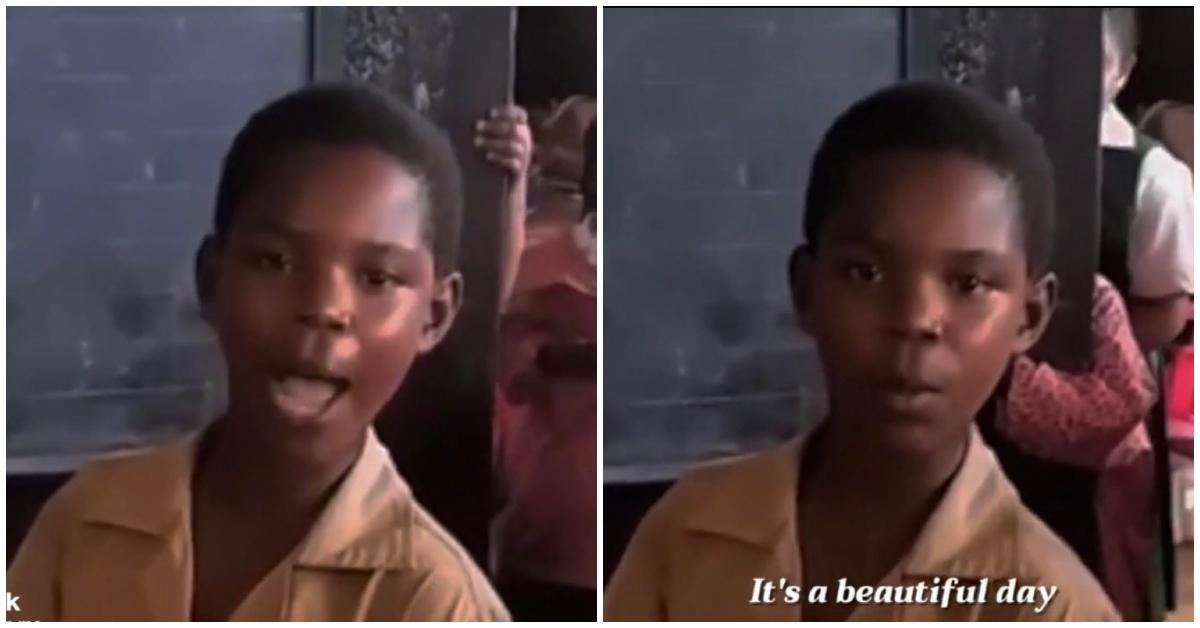 The Viral "It's a Beautiful Day" TikTok Is the Best Thing You'll See All Day
Brace yourself for maximum cuteness because this TikTok is the best thing you'll see all day.
In early 2023, a video surfaced online that featured a kid singing an inspirational tune, and it gave us all the feels. As of this writing, the clip has been viewed by millions on social media. From scenic views to catchy remixes, the "It's a Beautiful Day" sound has likely taken over your TikTok feed.
So, what's the story behind the popular song? Read on to find out!
Article continues below advertisement
Meet Rushawn Ewears, the kid behind the viral "It's a Beautiful Day" sound on TikTok.
Rushawn Ewears, the now-viral singer at the center of the "Beautiful Day" trend, hails from Jamaica.
Although Rushawn was ten years old when the video was recorded, it wasn't until Rushawn turned 16 that the clip resurfaced online. Since then, the sound has blown up on TikTok.
Article continues below advertisement
"Say this morning / I woke up and I looked in the mirror / And every part of my body was in place / Many people died and never saw this day," he sings in the original video. And TBH, Rushawn was spitting straight facts.
"So another day I live I appreciate / Don't ever wanna act too high and mighty / Cause tomorrow I can fall down on my face / So in everything, Lord, I give You praise," the song continues.
Then, the hook drops, and the crowd goes wild. "Lord, I thank You for sunshine / Thank You for rain / Thank You for joy / Thank You for pain / It's a beautiful day!"
While Rushawn made "Beautiful Day" popular on social media, he isn't the original creator of the song. The song was originally released by Jermaine Edwards nearly a decade ago.
Article continues below advertisement
Rushawn's rendition of "It's A Beautiful Day" inspired a myriad of TikTok remixes.
Rushawn's vocals have been remixed by popular creators like The Kiffness — who has earned more than a million views to date on his Ukelele remix of "Beautiful Day" — and TRINIX.
It's safe to say that song a certified bop on social media, and Rushawn couldn't be more grateful.
"I don't know how many people have viewed the song, but for me, music is an inspiration. Sometimes when you feel down, music helps you to motivate yourself," he said in an interview with The Jamaica Gleaner.
Fans of the aspiring singer can keep up with him on Instagram (@Rushawn.Ewears) and TikTok (@Rushawn_Ewear).
I think we can all agree that it is, indeed, a beautiful day.