J. Alphonse Nicholson Met His Wife Before Playing Lil Murda in 'P-Valley'
J. Alphonse Nicholson plays Uncle Clifford's boo Lil Murda on 'P-Valley.' See who the actor's wife is in real life! We have all of the details.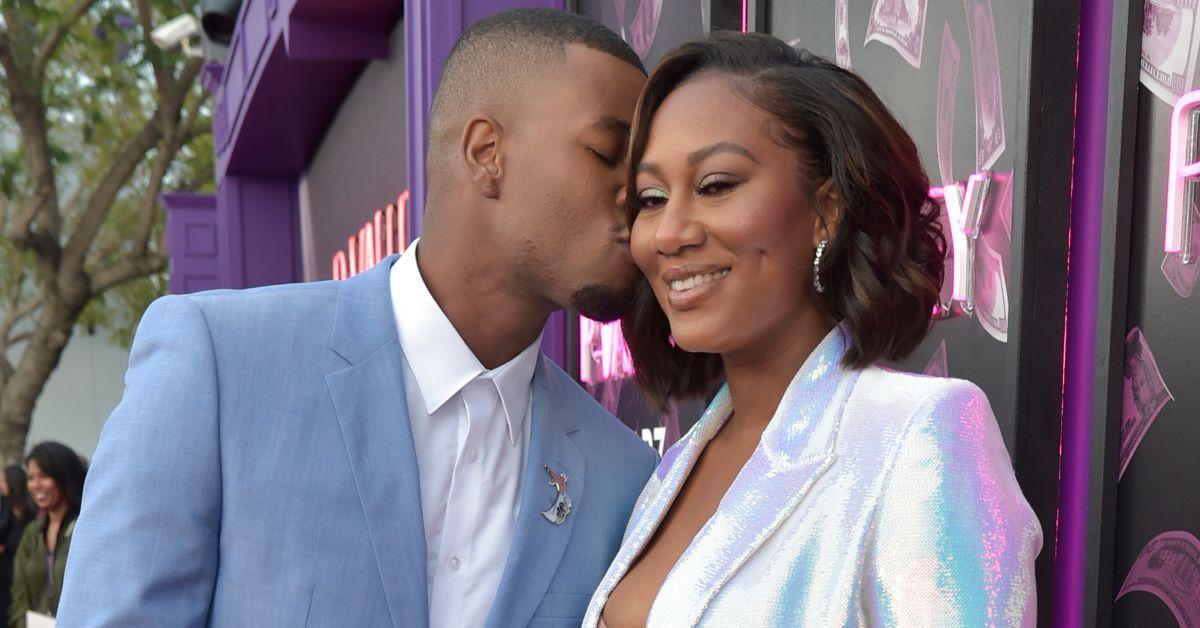 Article continues below advertisement
Lil Murda and Uncle Clifford's "will they or won't they" storyline has been a favorite to watch among fans, especially with the introduction of his close friend, Big Teak (John Clarence Stewart).
J. Alphonse's character may have a complicated love life, but the actor's real home life seems well intact. So, who is the P-Valley star's wife? We've got all of the details here!
Article continues below advertisement
Who is J. Alphonse Nicholson's wife?
J. Alphonse married his longtime girlfriend, Nafeesha Nicholson, sometime in 2020. On January 30, 2020, he referred to Nafeesha as his fiancée in honor of her birthday. By December, the pair posed in an Instagram photo in which J. Alphonse wrote, "happy holidays from the Nicholsons."
Article continues below advertisement
According to multiple reports, the lovebirds met in 2015 while J. Alphonse worked to grow his career. After dropping out of college in 2013, the Greensboro, N.C., native began taking acting seriously. By 2015, he landed roles on Blue Bloods, Shots Fired, and the Madame C.J. Walker biopic Self Made. He continued auditioning throughout the 2010s until he secured a part on P-Valley in 2019. Before the show debuted to rave reviews, J. Alphonse thanked his wife for supporting him on his journey.
"I'm of the belief that every Black man needs a strong Black woman," he wrote of Nafeesha on Instagram in June 2020. "So grateful to have such a strong, beautiful, intelligent Black woman by my side. Happy Anniversary baby! Love you! With @pvalleystarz right around the corner, I thought this was the perfect picture."
Article continues below advertisement
Do J. Alphonse Nicholson and his wife have any kids?
While J. Alphonse seemingly doesn't mind posting about his relationship with his wife on social media, the actor isn't as open to discussing his role as a parent. However, according to his Instagram bio, he is a father and likely has a child with his wife.
"Happy Mother's Day," J. Alphonse wrote on Instagram under a photo of Nafeesha and his family. "Shout out to the special mothers in my life. Love you."
Article continues below advertisement
The P-Valley star's fans won't see any photos of their child on J. Alphonse's wife's Instagram page either. Her account, @heyfeesha, is private, though her 765 posts prove she's pretty active on the site.
Article continues below advertisement
While J. Alphonse doesn't want to share all of his family's business yet, his P-Valley character becomes more revealing as the show progresses. The actor said he hopes fans will look at Lil Murda's growing authenticity as a sign to always show up as themselves.
"I want people to feel free to be themselves, but I also don't want people to feel like they have to jump out and come out and be made fun of or be judged if you're not ready for what comes with the criticism," he shared in an interview with Revolt in June 2022.
"That's what Lil Murda's struggle is — he's trying to figure out if he's ready for what comes with the harsh reality of our society, the stigma they place on his community," he continued. "I just want people to see themselves but at the same time be encouraged to or not to expose themselves to certain hatred and misunderstanding."
You can watch new episodes of P-Valley Sunday nights on Starz.