Meet 'The Soup's Newest Host Jade Catta-Preta
Get to know the newest host of 'The Soup', Jade Catta-Preta. Here's everything you need to know about the bilingual comic and actress.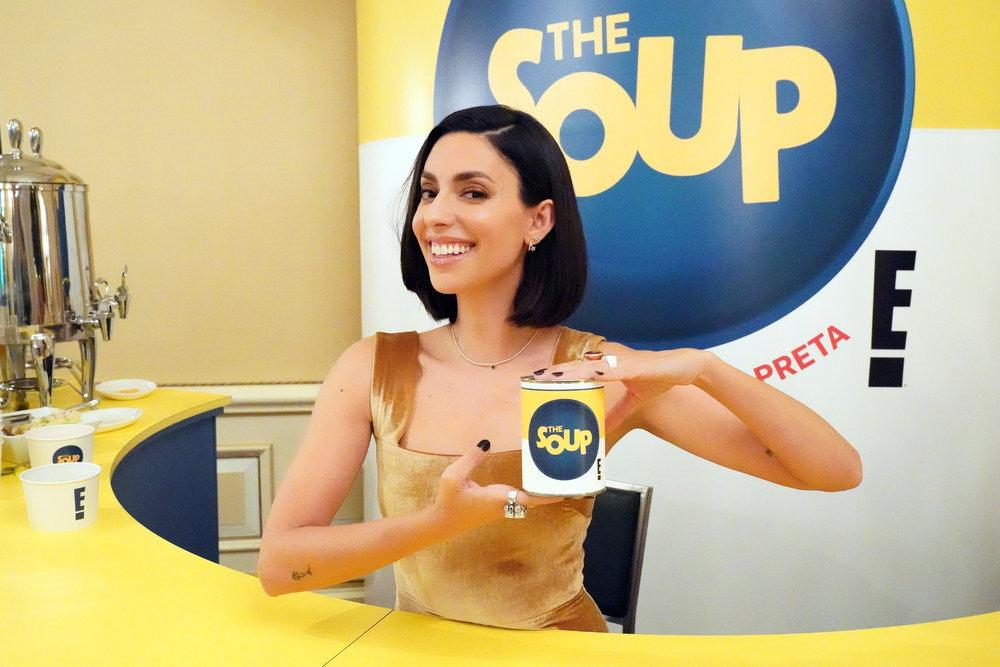 Hungry for The Soup? We're with you. It's the stuff of legends, after all. So get ready, 'cause the pop culture comedy series you know and love (and miss!) returns to E! on Feb. 12, 2020, complete with new host Jade Catta-Preta.
The show was canceled after 22 seasons — and countless celeb guests — back in November 2015. It started out as Talk Soup in 1991 and morphed into The Soup in 2004. The show launched the careers of Greg Kinnear, John Henson, Joel McHale, and others.
Article continues below advertisement
Who is Jade Catta-Preta from 'The Soup'?
The show's new host is an actress, comedian, and self-proclaimed "pop-culture junkie" with over 12 years of experience on the comedy scene. LA-based and Brazilian-born, Jade is known for performing in English and Portuguese and touring across the country.
If she looks familiar, that's because she's everywhere! You may have caught her recurring role as Jade on Californication, or guest spots on shows like The Jim Gaffigan Show, 2 Broke Girls, or @midnight.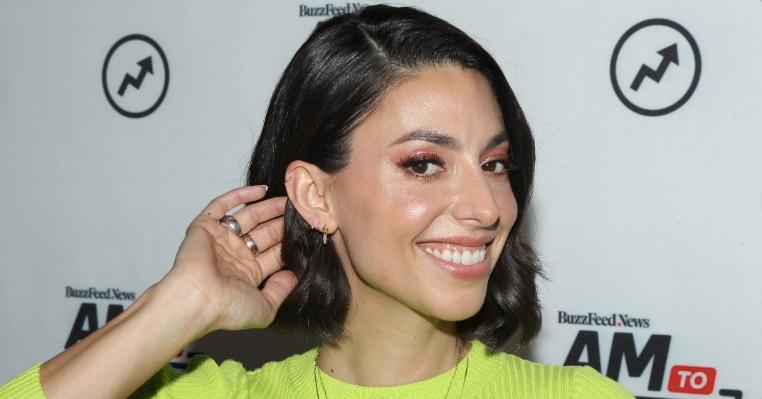 Article continues below advertisement
What does Jade have in store for the show?
Jade vows to bring new life and a whole lotta girl power to the show, and we're here for it. She tells E!, "It's our time, it's time for a female voice. It's time for someone to curate all the stuff that's out there and it's just time to bring it back. I think we need it."
The 35-year-old says former-host Joel told her to just have fun with it, and she plans to! Viewers can expect her to shake things up with new sketches, guests, and beyond.
Article continues below advertisement
In a recent interview with her alma mater Emerson College, Jade opens up about her excitement over bringing a fresh perspective to the show.
When asked what she's doing to prep for the new gig, she says, "A lot of drugs. No, I'm kidding. Just right now we're doing some test shows and seeing how comedy rings with audiences, and watching every reality show. I'm trying to stay in touch with social media and pop culture. I also want it be all encompassing, not just reality TV."
This is what makes Jade's stand-up pretty boss.
She keeps it real, and it's probably our favorite thing about her! Surprising no one, Jade was also a cast member and fave on Girl Code on MTV and resident regular at Hollywood's Laugh Factory. Not only is she bilingual, beautiful, and a total badass, but Jade is all about female empowerment. She says believes in equality, but not in farting in front of her boyfriend — now one of her most popular and hilarious bits.
Article continues below advertisement
With a growing fanbase and as if she's not busy enough at the moment, Jade's also officially headlining for the first time ever tour. With her Tiny Head Tour, she just announced a goal of collaborating with different artists at each stop to make some awesome poster art. Yaaas!
Good luck, Jade — we'll be watching! The Soup returns to E! on Feb. 12 at 10 p.m.