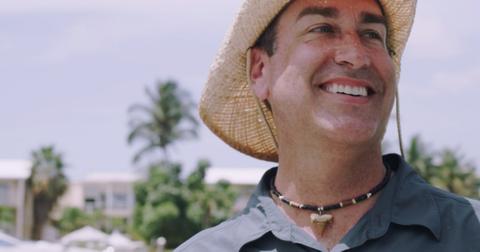 The Internet Is Not So Sure About Celebrities Taking Over Shark Week 2019
By Rebecca Macatee

Updated
So who is the host of Shark Week 2019? Have the sharks gone Hollywood on us? Here's everything you need to know at this fin-tastic time of year! 
Who is the host of Shark Week 2019? Unofficially, it's Rob Riggle.
In previous years, Discovery has announced one official host for the entire duration of Shark Week festivities. In 2018, Shaquille O'Neal had the honor, and Rob Riggle joined him on a shark expedition. 
For Shark Week 2019, Rob is hosting Shark After Dark, a nightly roundup of Shark Week's most awesome moments. He'll be joined by celebrity guests and shark experts throughout the week. 
Rob is also featured prominently in Shark Week 2019 promos. He's officially just hosting Shark After Dark, though, and not the entirety of Shark Week's programming.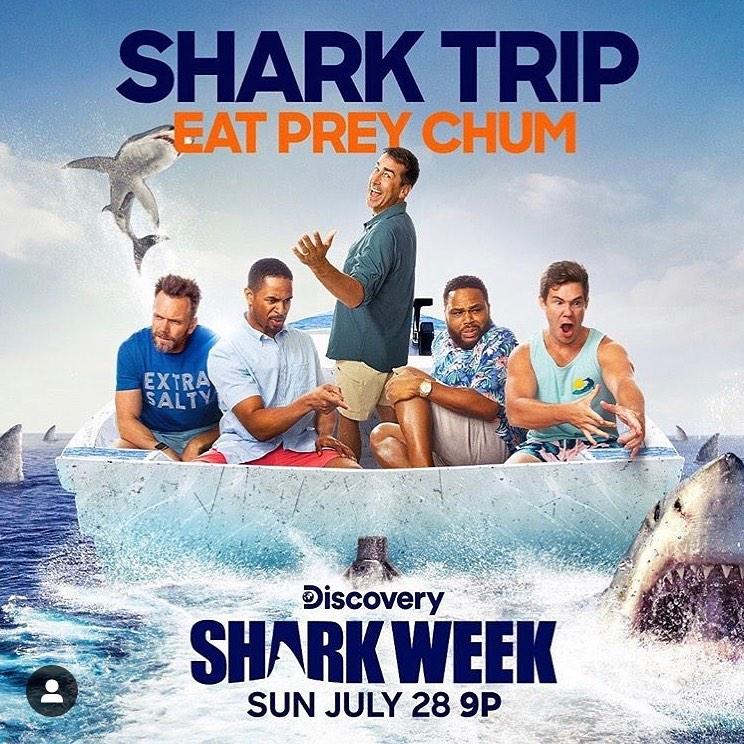 Recognize Rob Riggle? He's been in a ton of stuff.
The comic actor was a Saturday Night Live cast member from 2004 to 2005, and he worked as a correspondent on Comedy Central's The Daily Show from 2006 to 2008. He's also had roles in The Hangover, Dumb & Dumber To, Step Brothers, and 21 Jump Street.
He also spent more than 20 years in the United States Marines. 
According to Military.com, Rob served for nine years on active duty before going into the reserves. He became a public affairs officer and was usually attached to Command Elements. His initial military ambition was to be a pilot, but he ultimately left flight school to pursue comedy.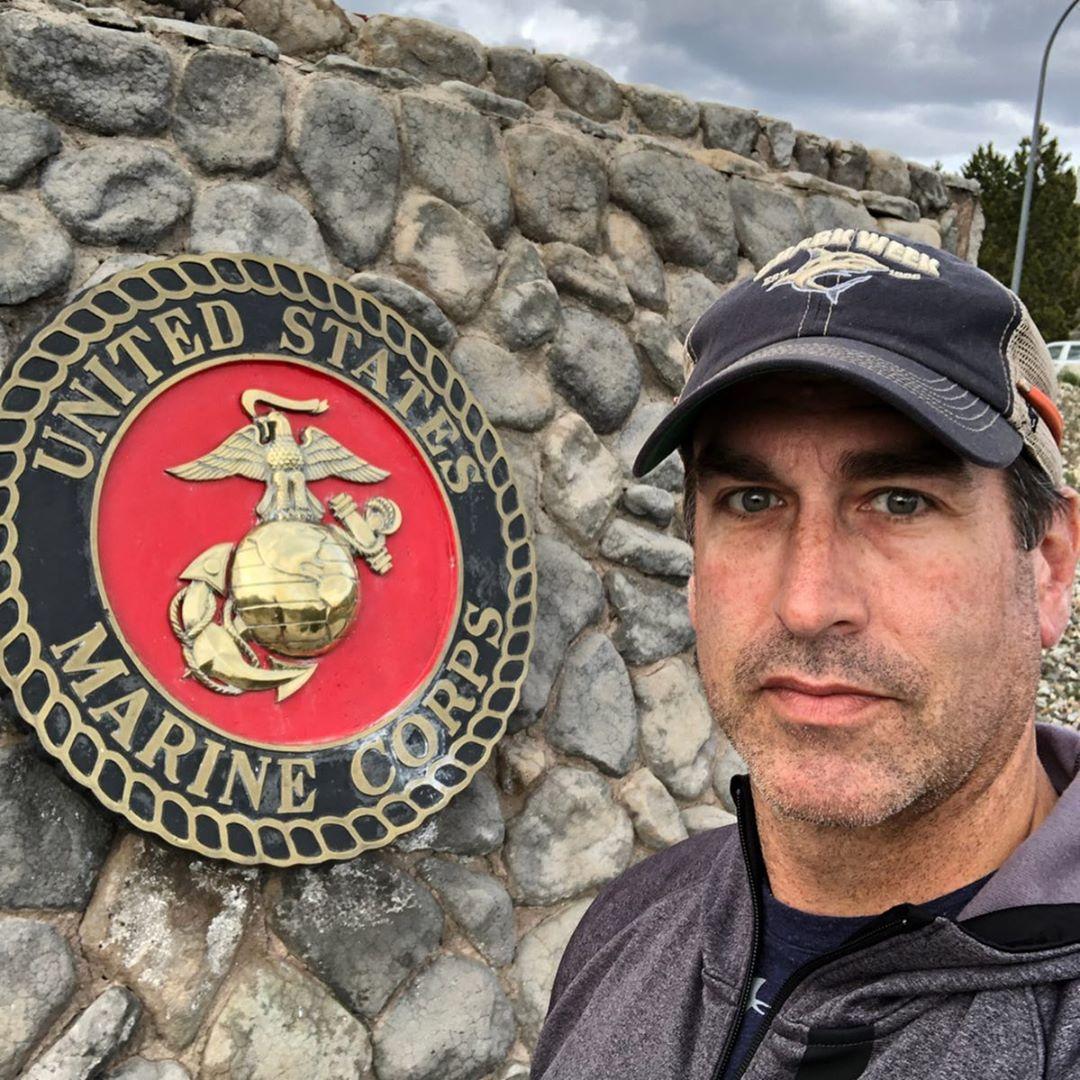 "I went through officer's candidate school, went through flight school and the further I got along, the more I realized if I continue flying I'm not gonna be able to pursue my dream of comedy and acting," he said in an interview with CBSNews.com. 
"So I stopped flying, became a ground officer, had a short contract, fulfilled my contract, and pursued comedy and acting. I stayed in the reserves though and did the reserves for the last 14 years... This is a great country, you can do it all."
Why are some people upset about Rob Riggle bringing his celebrity pals to Shark Week?