Jake Paul Has a Black Eye Courtesy of Boxing Legend Floyd Mayweather Jr.
Jake Paul's black eye is just the latest trophy he's received since he and his brother entered the world of semi-professional boxing.
For reasons that are still not entirely obvious, Jake and Logan Paul are now spending much of their time boxing. The influencers, who became successful through their YouTube presence, are now challenging fellow YouTubers, ex-NBA players, ex-UFC fighters and even Floyd Mayweather Jr. to bouts inside the ring. Now, Jake Paul has a black eye that came courtesy of Floyd.
Article continues below advertisement
Did Floyd Mayweather hit Jake Paul?
Floyd is currently slated to fight Logan Paul in the ring, but following a media event promoting the fight recently, it was Floyd and Jake who got into a fight. During the event, Jake decided to get in Floyd's face, and the two appeared to exchange some words. Then, Jake took Floyd's hat, and Floyd started throwing punches.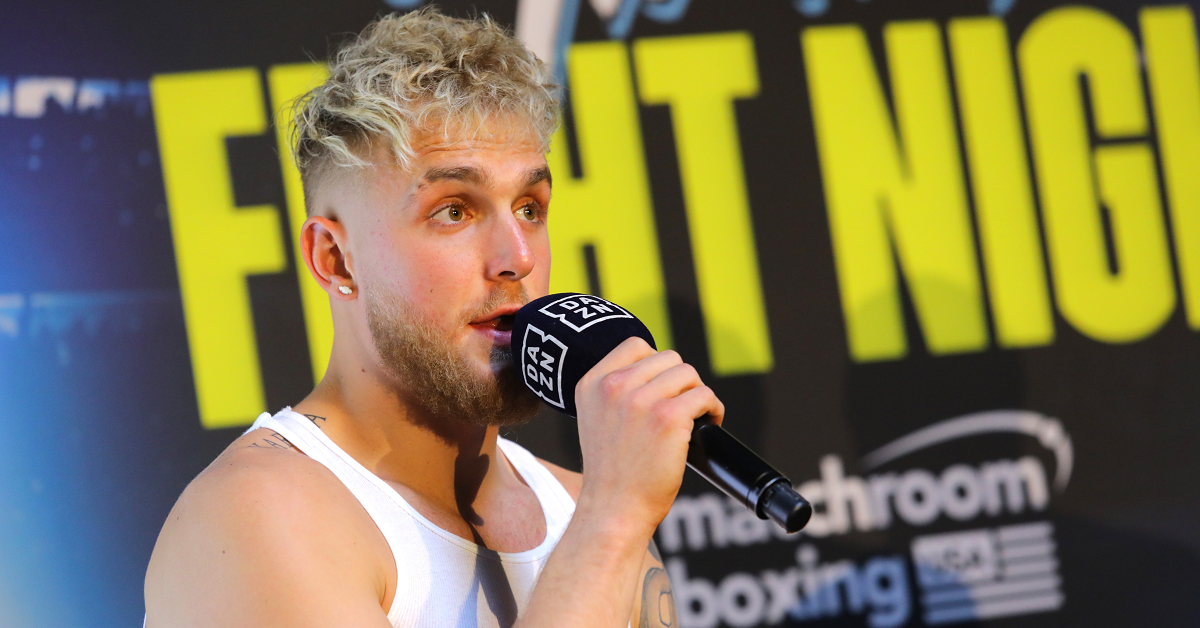 Article continues below advertisement
Following the apparent confrontation, Paul posted on Instagram showing off a black eye that he had apparently gotten from Floyd. Although the bruise may be real, most people suspect that the entire fight between Jake and Floyd was little more than a publicity stunt designed to hype up of the fight. Floyd is known to be a shameless self-promoter, but he's got nothing on the Paul brothers in that regard.
When is the fight between Jake Paul and Floyd Mayweather?
At the moment, there's no scheduled fight between Jake Paul and Floyd Mayweather, but the fight between Floyd and Jake's brother is scheduled for June 6. In a tweet announcing the date, Logan said that the fight would take place at Hard Rock Stadium.
"It's finally official," Logan tweeted. "Fighting Floyd Mayweather at the Hard Rock Stadium in Miami on Sunday, June 6. LET'S F--KING GOOOOOOO."
Article continues below advertisement
Ahead of the fight, it seems that the Paul siblings are willing to go to extraordinary measures to make sure that people are talking about it.
After all, Floyd had a massive security detail that likely could have intervened if he and Jake were seriously fighting. Instead, it seems likely that Jake was willing to take a punch in order to make sure his brother's fight was as talked about as possible.
Article continues below advertisement
Some wondered whether one of Jake's previous fights was fixed.
In the aftermath of Jake's fight against Ben Askren, some have wondered if the fight was fixed. Jake defeated Ben fairly quickly, sending him to the floor after a quick one-two combination in the first round. After the fight, though, fans noticed that Ben seemed to be all smiles as he left the arena with his wife. He didn't look like a man who had just been pulverized by a guy who's best known for his YouTube page.
As a result, some have wondered whether the fight between the two was actually fixed. Ben was always supposed to lose and may have been paid handsomely for his willingness to comply. Although he's not the greatest fighter in the world, many suspected that he could have easily hung in there with Jake. Whatever the truth really is, it's fair to say that the Paul brothers don't have the most legitimate reputation in the world of professional fighting.