Happy Thursday, James Charles Just Posted a Butt-Naked Pic of Himself on Twitter
James Charles has made our Thursday evening that much more interesting. The influencer randomly decided to post a nude photo oh himself sunbathing. Here's why.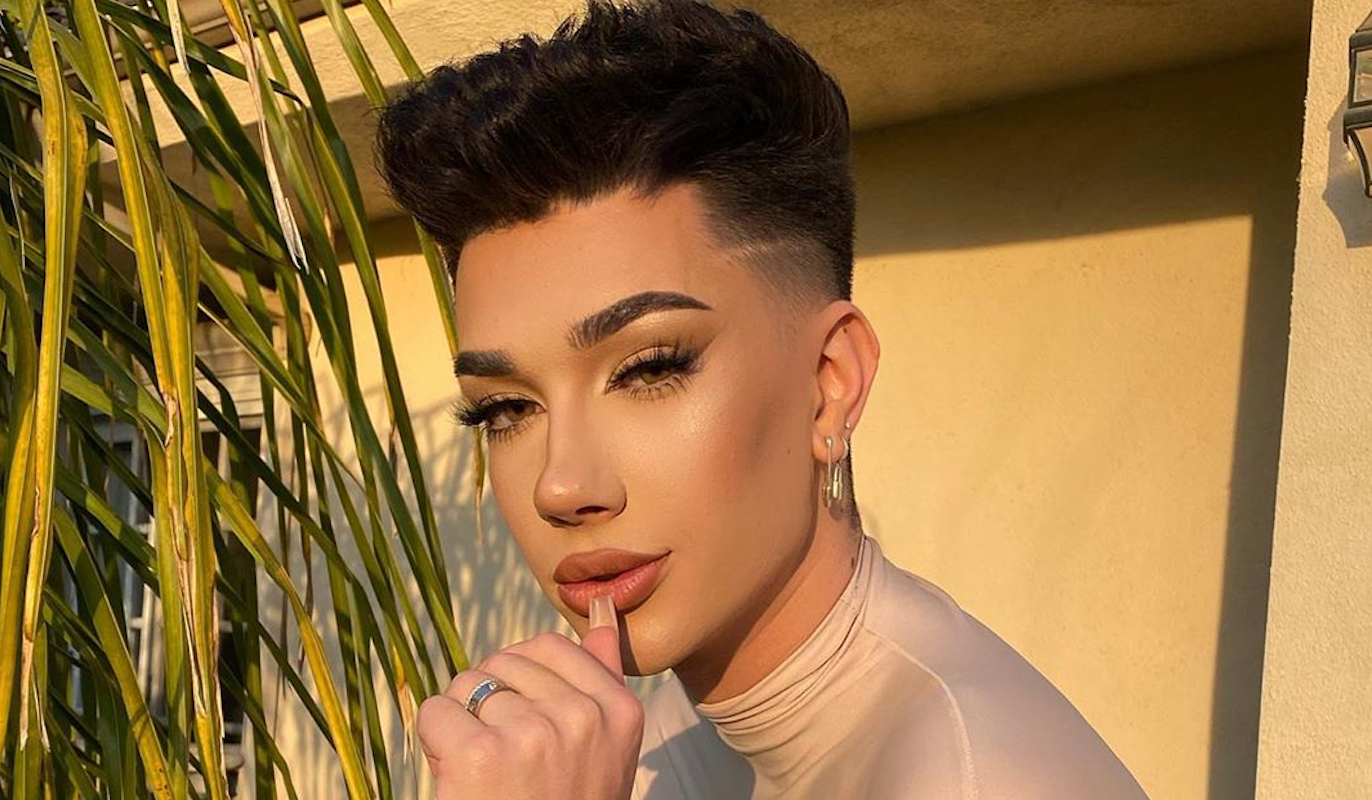 Another day, another tweet from James Charles that's gotten everybody worked up. Today (May 7), the polarizing beauty influencer and YouTube star decided to post a nude photo of himself to Twitter. Just because. The photo, which shows him sun-bathing by his pool, is paired with a caption that says, "it's a beautiful day today." It *is* 90-something degrees in Los Angeles (where James lives), so he's not wrong.
Article continues below advertisement
Why exactly did James Charles post a nude photo?
James Charles probably posted a nude photo because he felt like it. And because it is one way to promote the new episode of his show Instant Influencer, which airs on YouTube. Shortly after he posted his cheeky seflie, he tweeted, "Alright so while all of stan twitter races to get a viral quote tweet from my last pic, make sure you set your alarms for the new episode of #InstantInfluencer coming TOMORROW!! 12PM PST." Well, you certainly have our attention, James.
Article continues below advertisement
The reactions to James Charles's nude photo are pretty priceless.
Is it a thirst trap? Sure. But we've all got to applaud James for his unapologetic self-love. According to one of his replies, probably not even his PR team knew that he'd pull this kind of stunt. James gone ROGUE.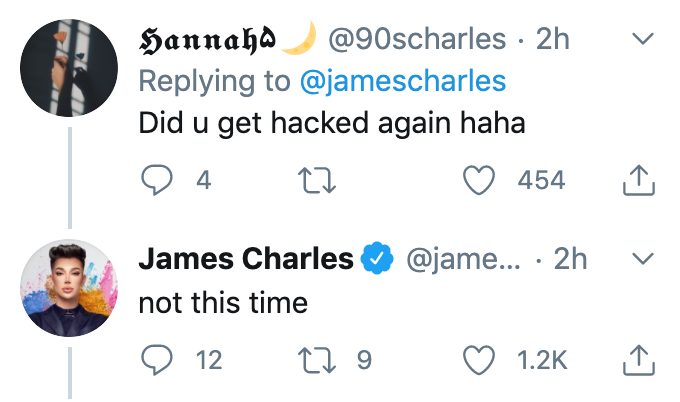 Article continues below advertisement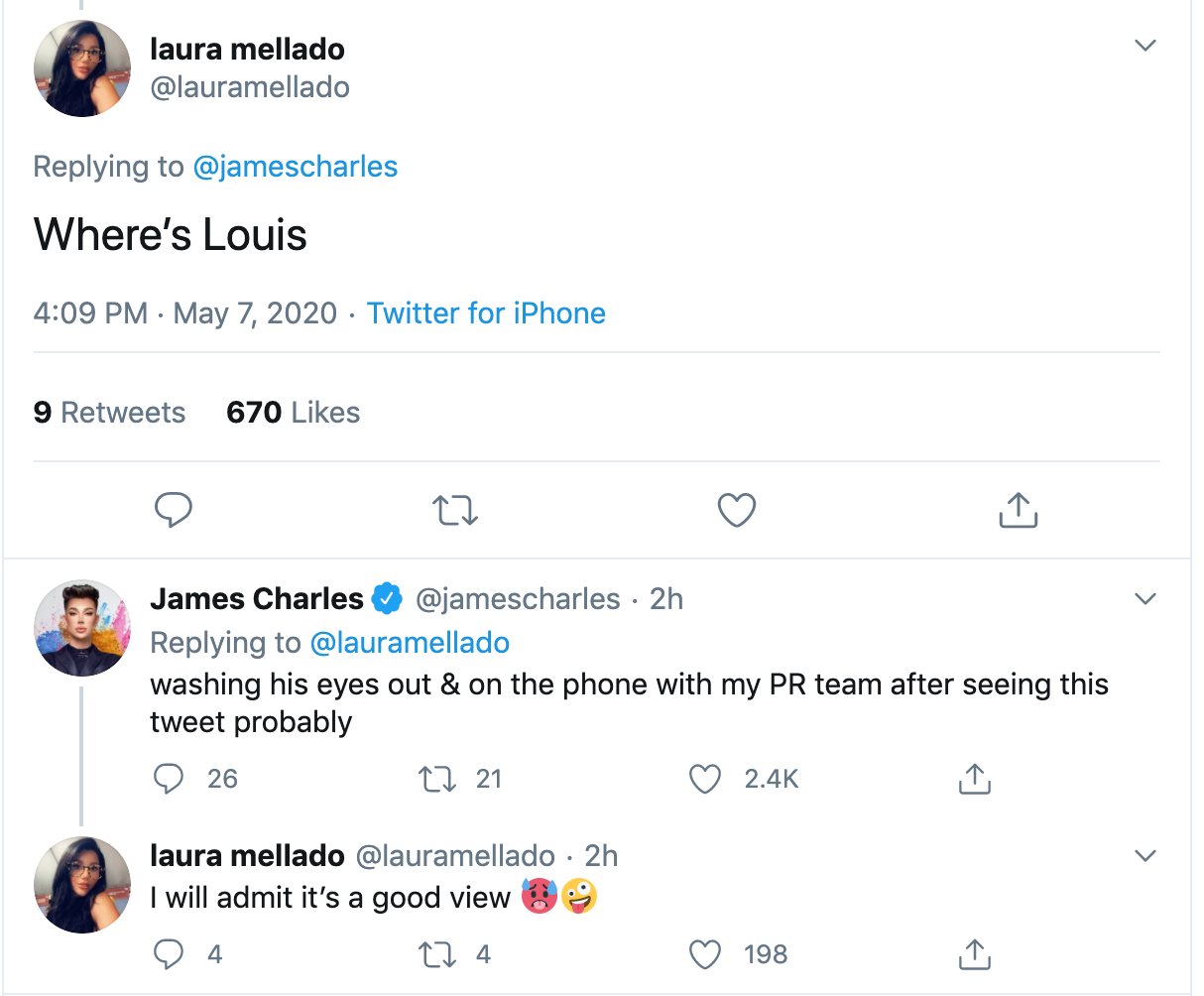 Article continues below advertisement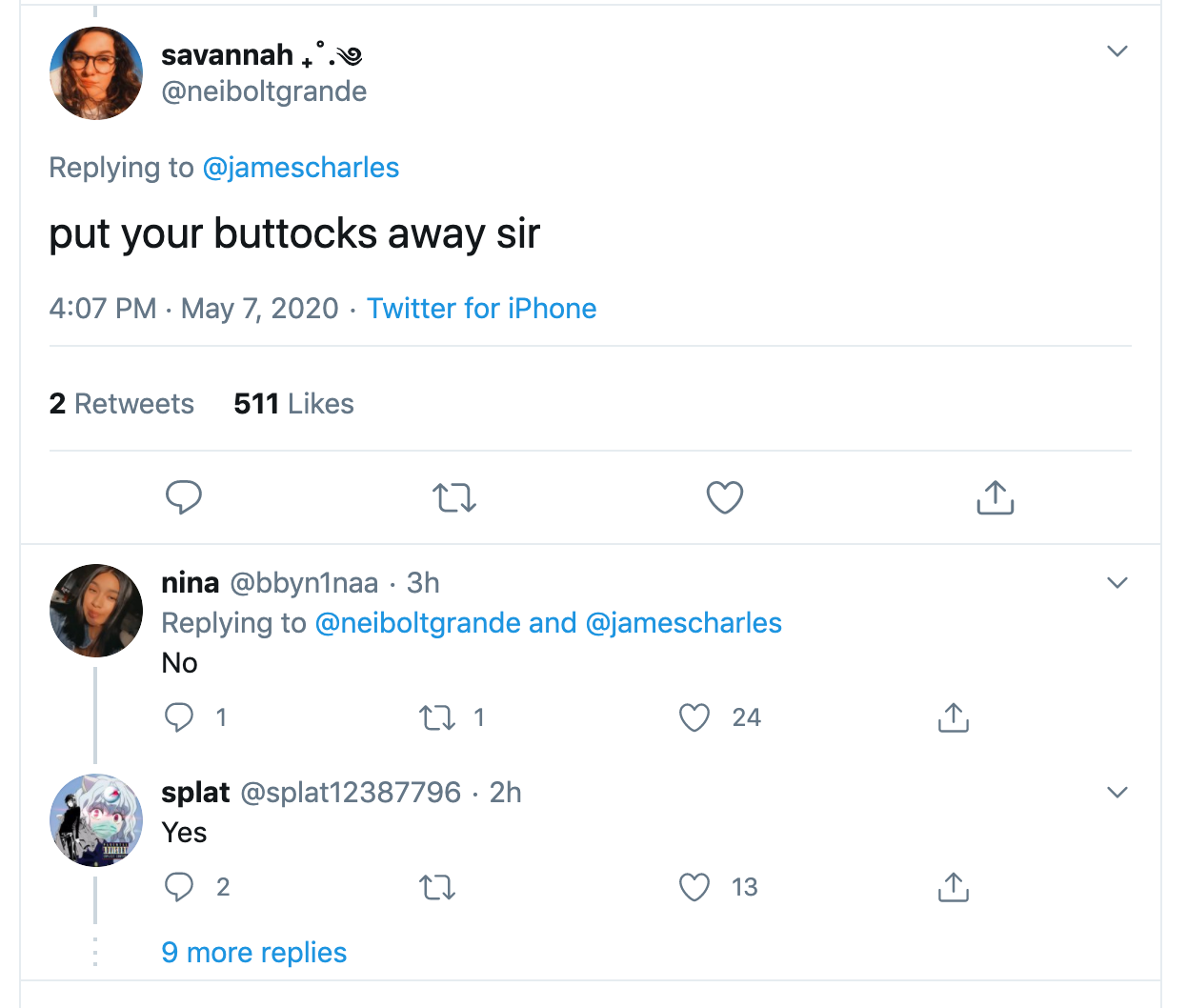 Article continues below advertisement
We have to say though, we don't need a photo of James's butt to convince us to watch Instant Influencer, which is like our generation's version of America's Next Top Model. It's suspenseful, dramatic, and ridiculously entertaining. You can watch the trailer below.
Well, that was one way to spice up our week. Thanks, sister!