Will James Corden Be Ellen DeGeneres' Daytime Talk Show Successor?
Is James Corden replacing Ellen DeGeneres? Reports say the late night host is being seriously considered to take over Ellen's daytime slot.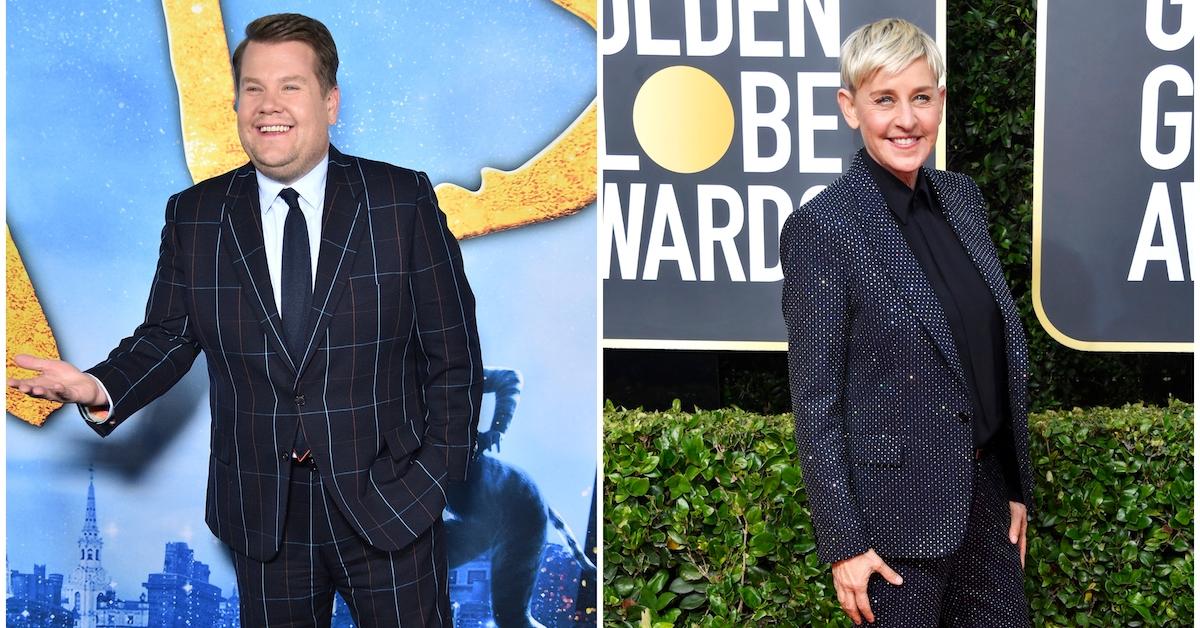 Is James Corden bringing Carpool Karaoke and Spill Your Guts to daytime TV? The 41-year-old British singer, actor, and host of The Late Late Show is reportedly in talks to replace Ellen DeGeneres following the revelation that The Ellen DeGeneres Show workplace was being investigated. In July of 2020, BuzzFeed News posted an article that included insight from 10 former employees and one current staffer for the daytime talk series about instances of sexual harassment, racism, and verbal abuse.
Article continues below advertisement
The article came just a few months after Ellen's reputation was called into question by some of her former guests, including NikkieTutorials and Calum Scott. In the weeks since the report was first published, many members of the public have been calling for the show to be canceled.
Is James Corden replacing Ellen DeGeneres? Keep reading to find out what the speculation is, and to learn who Twitter users are suggesting instead for the former Ellen actress' successor.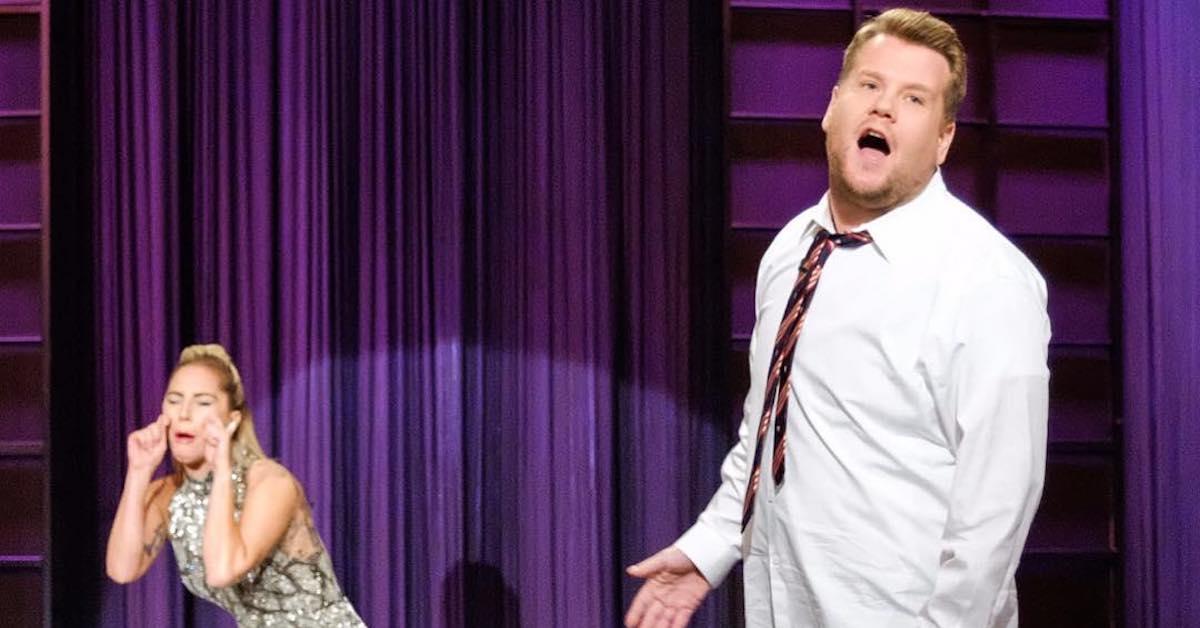 Article continues below advertisement
Is James Corden replacing Ellen DeGeneres?
Though a cancellation for The Ellen DeGeneres Show has yet to be confirmed, an inside source told The Sun that James Corden had been considered "the long term successor" for quite some time – even before Ellen or her producers were called out for behavior behind the scenes. Per the article, which was published on Aug. 1, James was selected because the Entertainment Chairman for NBC, Paul Telegdy, is a fellow Brit.
The source explained that Paul was a "huge fan of James," and the former Broadway star was "'high on his wanted list for talent and a long term replacement for Ellen."
James is under contract with his current gig, The Late Late Show, until 2022. He reportedly turned down a five-year contract for the CBS series in favor of a shorter agreement.
Article continues below advertisement
"Paul is a huge fan of what James does on screen," the source explained, before noting that the host was fairly unknown in the U.S. before taking on the late night series in 2015. "He already has a huge devoted audience, global appeal and is loved by Hollywood. Replacing Ellen was always going to be a tough challenge, but he is a natural fit and easy transition."
The source also stated that James has a strong reputation, and he's one of the more beloved figures on any talk show.
Article continues below advertisement
"James would freshen up daytime and with a free hand would be allowed to build a new afternoon era," the insider concluded.
The discussion about James transitioning to daytime TV is all speculation at this point. Both he and Ellen are contracted with their respective networks until 2022, so it's unlikely that any succession plan including James would occur in the immediate future.
Is Ellen getting replaced?
While some were happy to hear that the Cats star's name was thrown into consideration, Ellen is under contract with WarnerMedia through 2022. Her other current series, Ellen's Game of Games, is also renewed for another season on NBC.
In August of 2020, The New York Post obtained an internal email sent to the staff of The Ellen DeGeneres Show that confirmed new episodes would commence filming in September of 2020.
Article continues below advertisement
But, Ellen herself and the show's environment have been receiving a lot of backlash, and #ReplaceEllen was trending on Twitter on Aug. 3. A multitude of users made suggestions as to which celebrities should really be in the running to take over the show's time slot in case it does get canceled before Ellen's contract is up.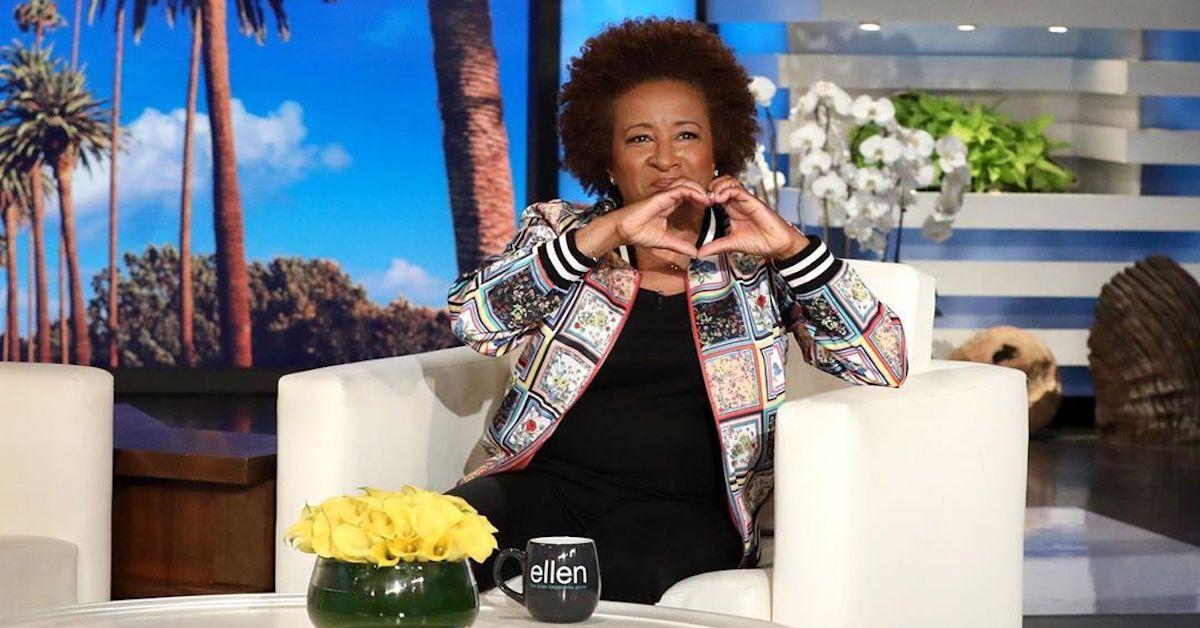 Article continues below advertisement
Ellen's good friend, comedian Wanda Sykes, was one popular choice among users. Tiffany Haddish, Keke Palmer, and Ellen Page and Hot Ones host Sean Evans were also chosen by several people online.
Drew Barrymore revealed in late July of 2020 that she was starring on her own talk series, The Drew Barrymore Show, which will debut on Sep. 14. While some fans felt she would be an ideal replacement for Ellen, Drew's series is slated to air on CBS.
As of now, Ellen is still under contract with her talk series until 2022, and nothing has officially been said about her show getting canceled.