Are Jana Duggar and Laura DeMasie More Than Friends? They Have Shot Down Rumors
Because the eldest 'Counting On' daughter still isn't married, some fans have wondered if the Jana Duggar and Laura DeMasie rumors could be true.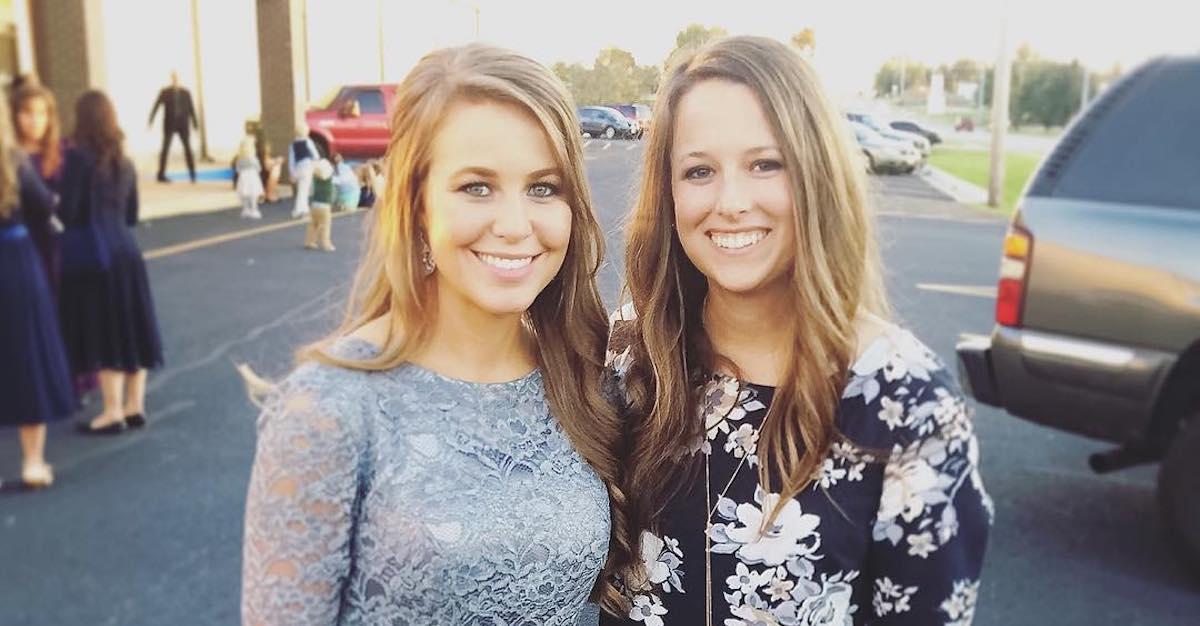 Those who have been following Michelle and Jim Bob Duggar through the years via Counting On and 19 Kids & Counting are more than familiar with the conservative, religious family's lifestyle. Fans have watched their adult children, one by one, enter into highly supervised courtships — followed by whirlwind engagements that have them walking down the aisle and starting families ASAP. All except one, that is: Jana Duggar.
Article continues below advertisement
Jana is 30, unmarried, and still living with her parents in their Tontitown, Ark., compound. This practically makes her an old maid by Duggar standards — considering most of her siblings, aside from her twin, John David, were married off in their late teens/early 20s.
Although rumors of Jana finally courting have popped up here and there, no relationships have ever been confirmed. The Counting On star insists she just hasn't found the right person. (Which, good for her for not settling for the first guy who shows interest.)
Article continues below advertisement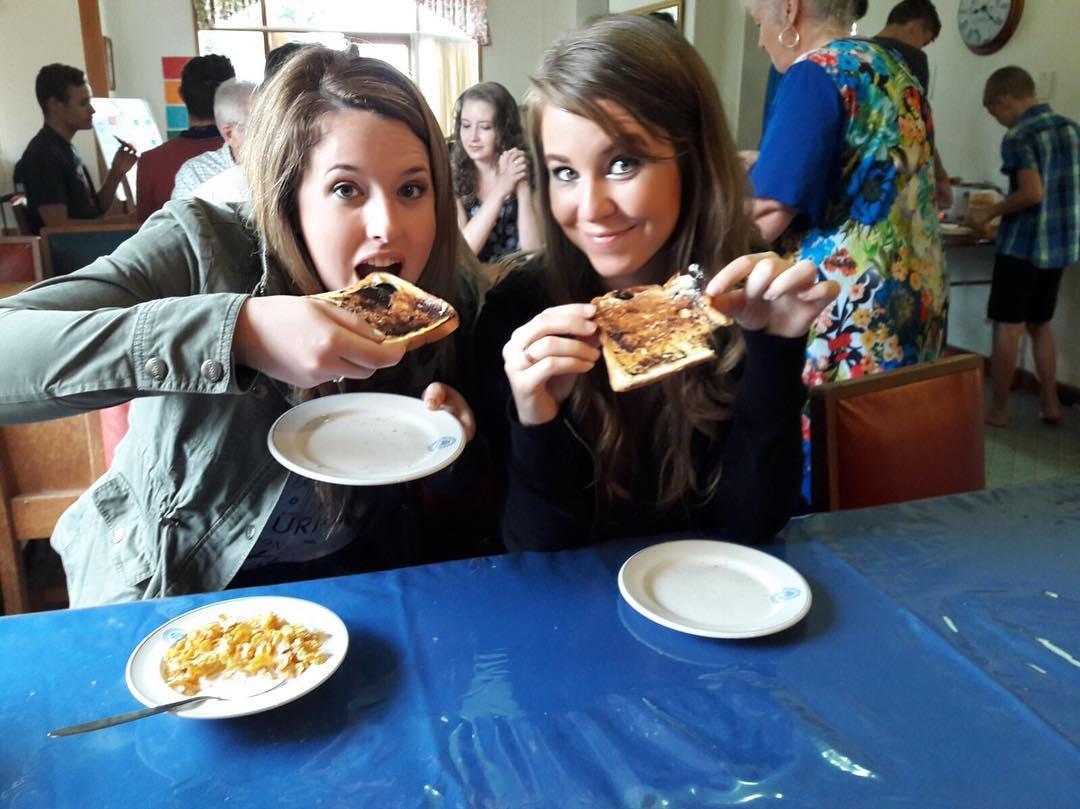 However, another theory about Jana being perpetually single has been circulating, too. And it involves rumors about her best friend, Laura DeMasie, who has appeared alongside Jana on TLC and Instagram countless times.
Article continues below advertisement
Some fans are convinced Jana Duggar and Laura DeMasie are more than friends.
Jana and Laura have been besties for years. The eldest Duggar daughter's BFF appears frequently on her family's reality TV show — usually during big life events, like weddings, baby showers, etc. (Which is perfectly normal for close friends, for the record.)
However, the fact that Jana and Laura are both in their 30s, unmarried, and come from considerably religious families — who believe homosexuality is a sin — has some fans wondering if they could secretly be more than friends.
Article continues below advertisement
Laura was at the hospital with Jana when her sister, Jinger Vuolo, was in labor and delivering baby Felicity, after all. Which is a pretty intimate event for someone who isn't family. Not to mention Jinger and Jeremy lived in Texas at the time — so it wasn't exactly a convenient trip from Arkansas. What gives?
Jana Duggar and Laura DeMasie have both shut down rumors.
In September 2018, a Twitter user asked Jana's brother-in-law Derick Dillard (who is married to her younger sister, Jill,) about Jana and Laura's relationship.
"There are tons of rumors flying. Set the record straight," they tweeted, tagging Derick in the process. He commented simply with, "Uh no."
Article continues below advertisement
A different Twitter user replied with, "Derick you should have put just 'no.' The 'uh' implies you don't know lol, so this is not confirmation for the masses."
Laura proceeded to shut down the speculation by replying, "How about this then: No."
Article continues below advertisement
More recently — in April 2019 — Jana spoke out about her relationship with Laura via Instagram. "Are you and Laura dating??" one follower commented, according to In Touch Weekly. "Anyone else think the same thing?"
Jana didn't mince words in her response. "No. And I would like to stop that rumor," she replied. "I have no interest in girls that way whatsoever. "I have 'courted' or 'dated' a few guys, but so far nothing has gone into a serious relationship. Just continuing to wait and pray for the right guy to come along."
Article continues below advertisement
Despite the fact that both Jana and Laura have denied speculation that their relationship is anything but BFF status, the rumors that they could be romantically linked continue.
Then again, the Duggar family doesn't have the best track record when it comes to homophobia and transphobia, or anything, really, that doesn't align with their religion's interpretation of what the Bible says about these topics.
Article continues below advertisement
Before Jana's older brother, Josh Duggar resigned in light of his 2015 molestation scandal, he was an executor director of the Family Research Council Action — which touts, "traditional family values." (Meaning it only condones marriage between a man and a woman.) Not to mention the fact that Derick and Jill were kicked off Counting On following his transphobic comments about fellow TLC star, Jazz Jennings.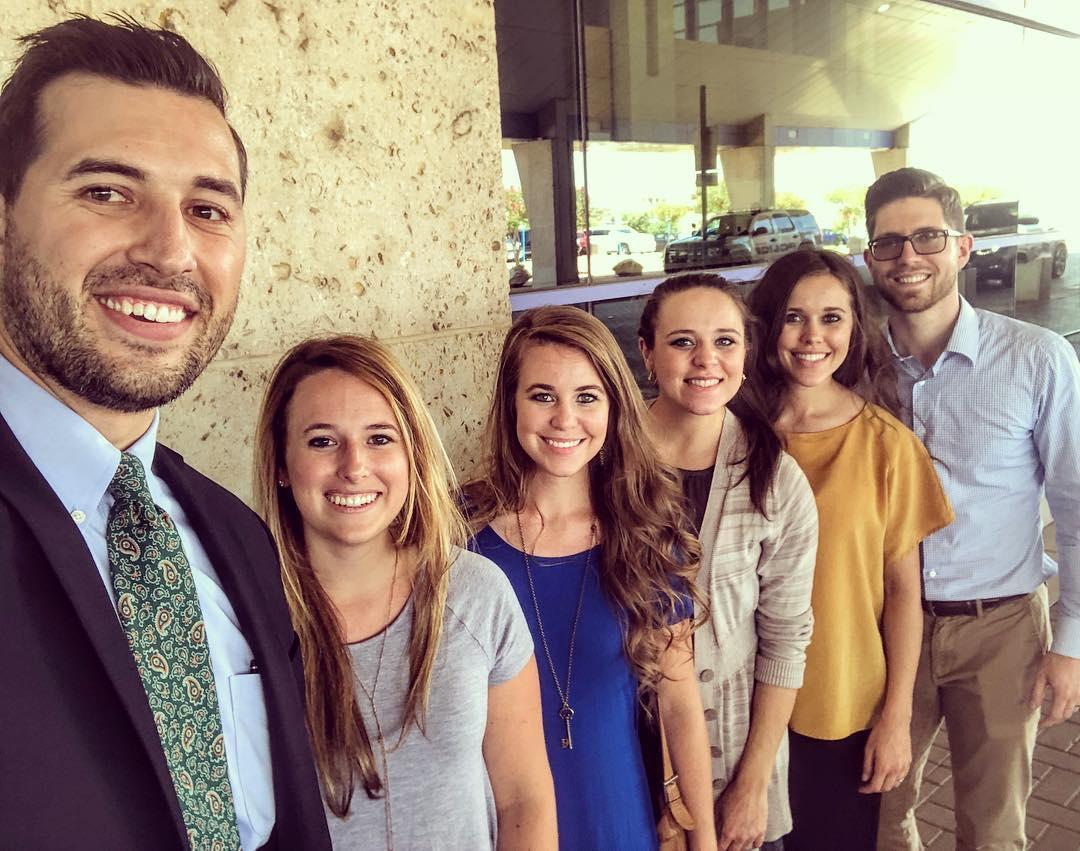 Even if Jana and Laura did have romantic feelings for one another, they probably wouldn't be shouting it from the rooftops anytime soon. (Which is honestly a shame.) But since both women have shut down rumors that they're romantically involved, fans should probably just back off and let them live their lives in peace.