Some TikTokers Actually Think This Japanese Ab Workout Burns Fat — It Doesn't
What is the Japanese ab workout that's taking TikTok by storm? It involves a towel and, well, not much else. Details on the workout inside.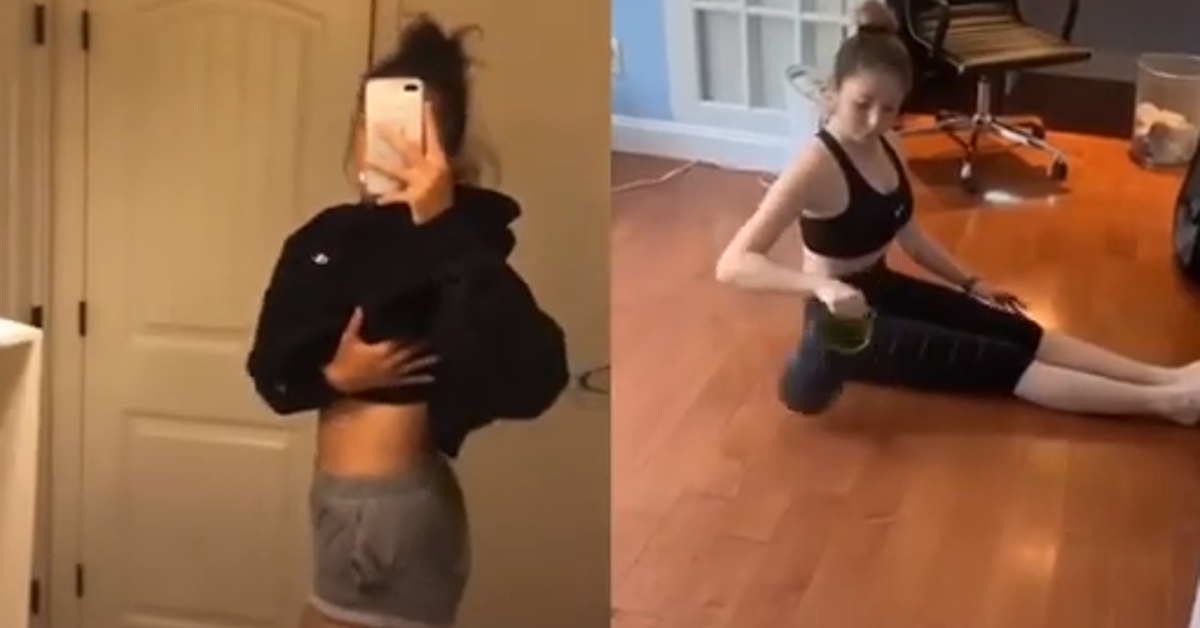 The quest for a fitter, slimmer, trimmer version of ourselves is big business. It seems like everyone and their mother is always trying a new diet or workout craze so they can go about living their best life.
The trouble is, there are a lot of people out there who know this and want to capitalize on our desire to look and feel healthier. Which could explain how this Japanese ab workout went viral on TikTok.
Article continues below advertisement
What is the Japanese ab workout that's taking TikTok by storm?
It's a pretty straightforward "exercise" that's more of a stretch than a workout, really. Here's how you get it done:
Roll a towel up and place it on a hard, flat surface.
Lie down on the towel making sure it's placed on your lower back right above your butt and behind your belly button. Stretch your hands way above your head with your palms facing down and your toes touching.
Then just lie there for 5 minutes.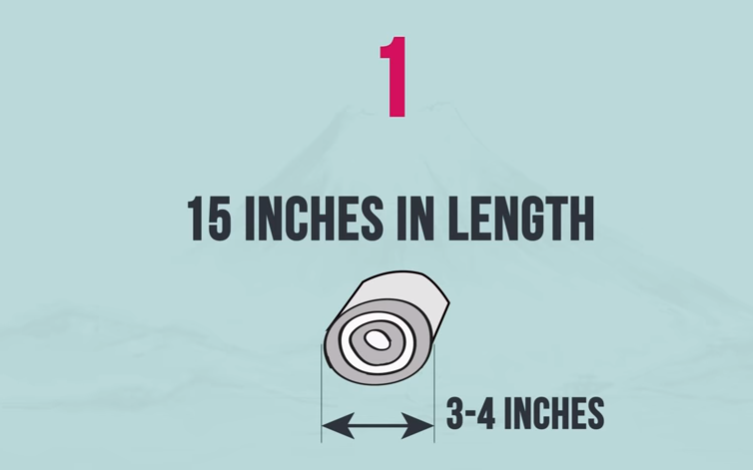 Article continues below advertisement
Some people on social media have claimed they've seen results in as little as 10 days, but is there any science to back up this very sedentary ab routine? Kind of. A book published by Dr. Toshiki Fukutsudzi, a specialist in reflexology and massages in Japan, highlights a bunch of helpful workouts to help improve posture, mobility, and overall wellness.
One of the most common problems physical therapists encounter is "misaligned" hips. Muscular imbalances and poor sitting/sleeping habits over time will often cause a hip to "ride" higher than the other or tilt forward or backward. This could lead to a litany of different back, neck, shoulder, and knee aches, pains, and injuries.
Article continues below advertisement
The theory is that "re-aligning" your hips by stretching out your back properly will effectively make you appear to have a more defined torso. While that's technically correct and stretching consistently is great for your muscles and in many ways, is a workout in itself, just lying on a towel isn't going to get you six-pack abs.
Article continues below advertisement
Blogilates' 7-day ab challenge and 'journey to splits' challenge are probably more worth your time.
Cassey, who runs the popular @blogilates TikTok that's chock-full of helpful fitness, workout, and diet information, shared her incredulity when it came to a demonstration of the ole towel-ab trick.
In Dr. Fukutsudzi's defense, he never says that this is necessarily an "ab workout," but it seems that a bunch of wishful thinkers out there interpreted the stretch as a legit way to get a tight midsection.
Cassey went so far as to call it "fake fitness advice" and offered up some of her own tips on how to incorporate a towel into a killer ab routine:
"For stretching: If you don't have a yoga strap, a towel is a great substitute to help with hard to reach stretches!
For abs: Ooooh this one BURNS. Use a towel (or two) as sliders while in plank position to do pike ups or to work your obliques."
Article continues below advertisement
She continued with a towel leg workout that sounds killer:
"For legs: Another burner. Do sliding side squats with a towel under one foot. Or, really fire up that leg and slide the same leg slightly behind you and forward again. These work your balance too, so it doubles as a sneaky core workout!"
You can check out her website here that is packed with useful fitness tips.