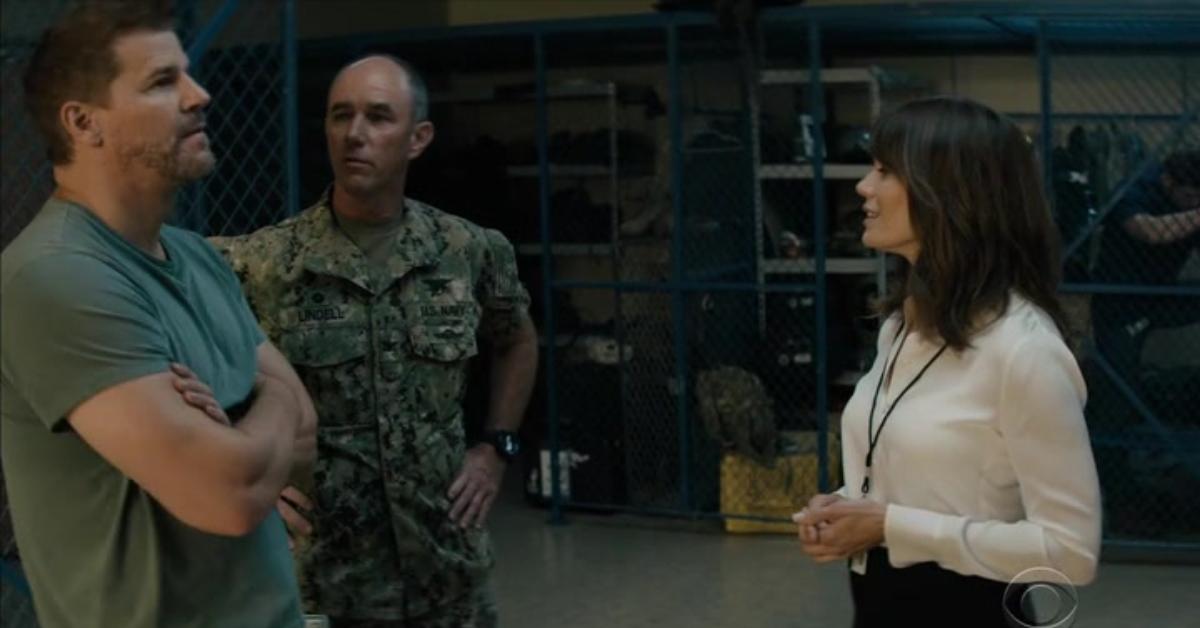 'SEAL Team' Emily Swallow Talks Possible Jason Hayes & Dr. Natalie Pierce Relationship (Exclusive)
Could there be a new love interest in Bravo team leader, Jason "Jace" Hayes' (David Boreanaz) eyes? In Season 3 of SEAL Team, fans were recently introduced to physiologist Dr. Natalie Pierce (Emily Swallow) from the NHRC's Department of Warfighter Performance, who was hired to conduct research and act as the military troops' psychologist. However, the team is not too thrilled with the new recruit ... especially Jason.
Article continues below advertisement
Though the team leader is very combative with Dr. Pierce, she's not afraid to stand up for herself. "I was told from the start that she is totally an alpha female and used to alpha males and it doesn't fluster her at all," Emily told Distractify in an exclusive interview. Adding, "It's pretty fun to get to inhabit somebody like that."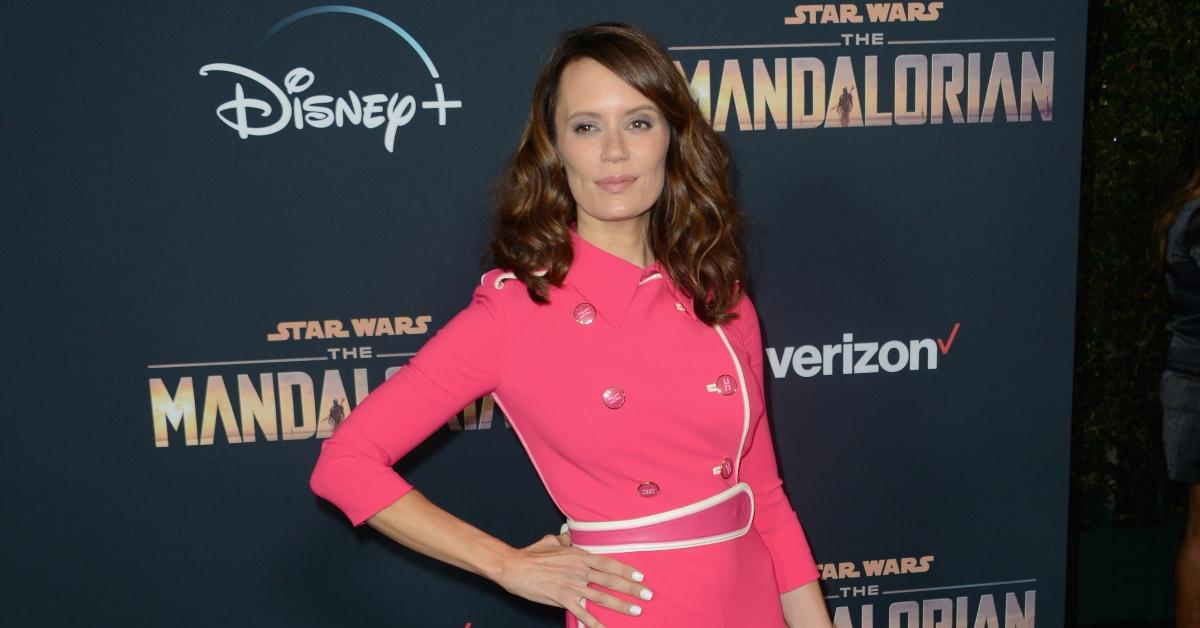 Article continues below advertisement
The Supernatural star explained that her character will continue to go "toe-to-toe" with Jace throughout Season 3. "There's a lot of that combative nature, but it evolves," she told us. "I think that it's always at the core of the way that they relate to each other." So, will these two alpha personalities create a spark? Emily spoke with us about the possibility of a relationship developing between Dr. Pierce and Jace.
Could Dr. Natalie Pierce and Jason Hayes start dating in Season 3 of SEAL Team? 
"I think it would definitely be interesting," answered Emily, when asked about the possibility of the two combative co-workers developing a relationship in the future. Though, she noted, "I think it would not run the course of happily ever after." Besides the fact that the two work together, the actor explained that Jason has not dealt with a lot of his "personal issues."
Article continues below advertisement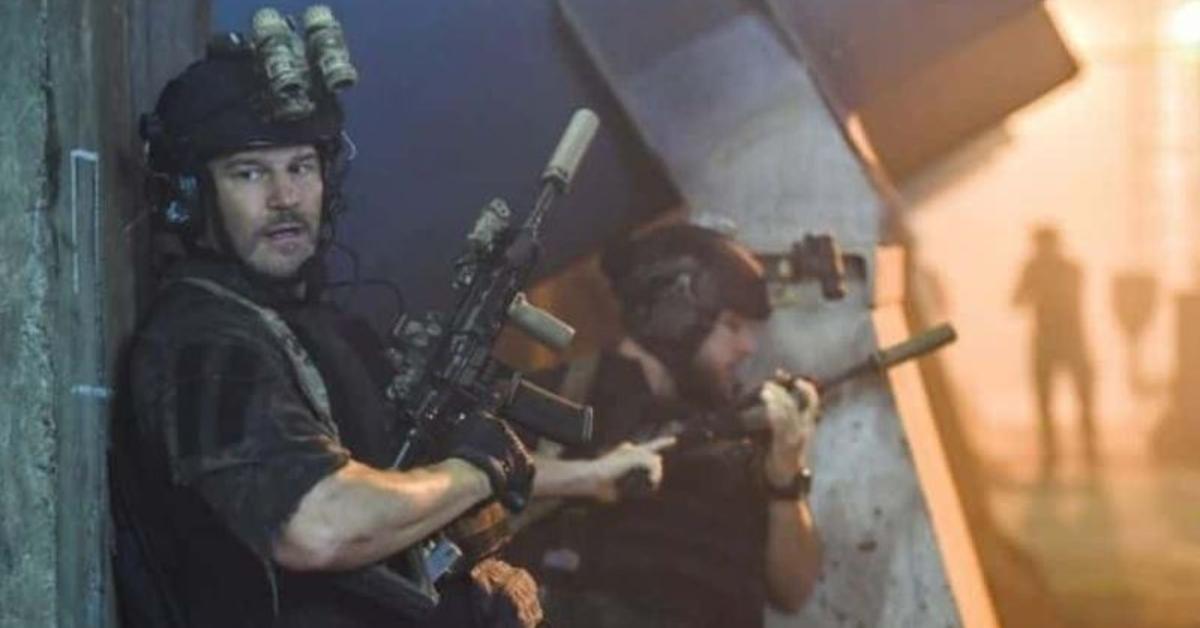 While Jace continues to "compartmentalize" his issues, Emily teased that fans will get to watch Dr. Pierce and the Bravo leader work through his problems in the series. "I think that we'll probably get to see him dealing with that a little more and she might play a role in that," she explained. While she did reveal that Natalie and Jace will develop a mutual "trust and understanding," Emily noted that it will not be "totally smooth sailing."
Article continues below advertisement
The actor added: "As smart as she is, she doesn't have all the answers, which also means she might not always make the safest decisions." Concluding, "But, that makes for good TV." Yes, it certainly does!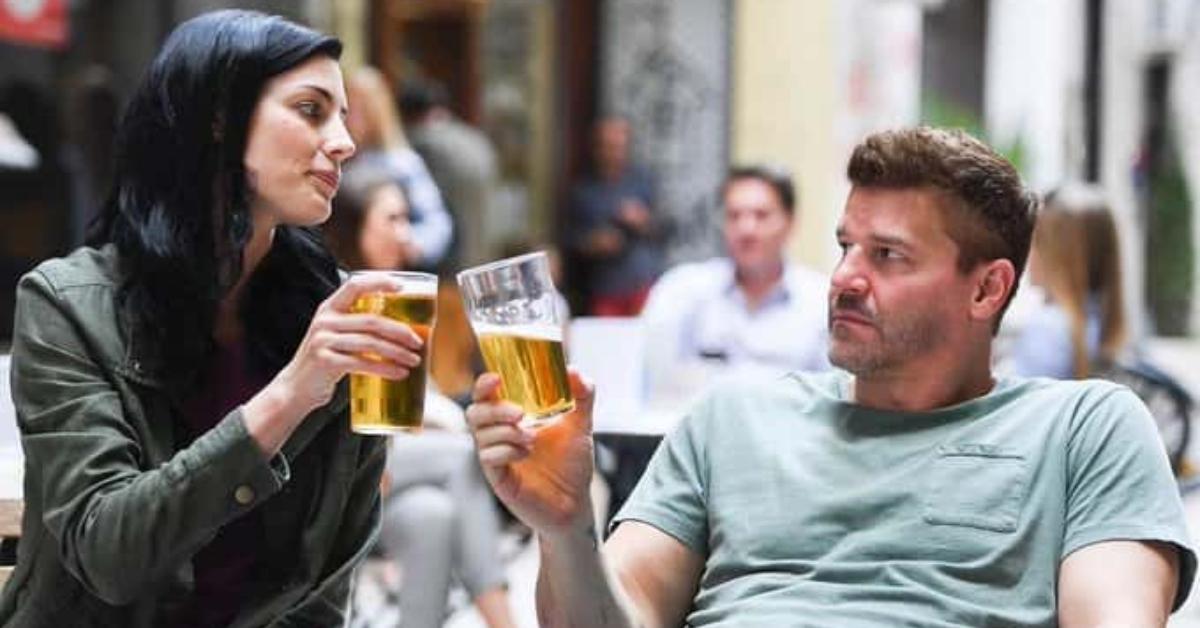 Article continues below advertisement
While his relationship with Dr. Pierce remains platonic on the show, David teased that Jace will (eventually?) develop romantic feelings for another character in Season 3. "I hint at new relationships because I think we will see that, but it will take a little time. Maybe a good love story," he told The Hollywood Reporter in May.
There have also been rumors that Amanda "Mandy" Ellis (Jessica Paré) could be the team leader's love interest. Following her demotion in Season 2, she works as an analyst and interrogator for the Naval Special Warfare Development Group. So, since she's no longer working in D.C. and now serves as a field agent ... could Mandy and Jace get together?
Catch new episodes of SEAL Team on Wednesdays at 9 p.m. ET on CBS.