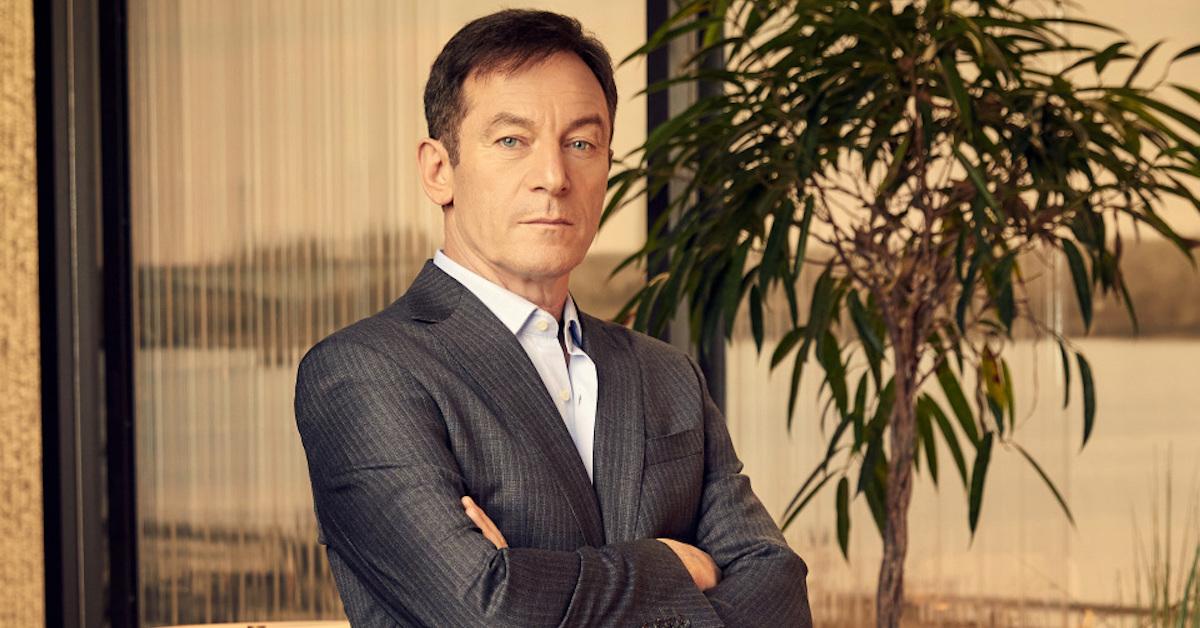 Like the Character He Plays on 'Good Sam,' Jason Isaacs Is Also a Father
CBS's new drama, Good Sam, promises to be nothing like your average medical show. Starring Sophia Bush in the role of the titular Dr. Samantha "Sam" Griffith, the series follows Sam as she becomes the top surgeon at Lakeshore Sentinel Hospital after her father, Dr. Rob Griffith (Jason Isaacs), falls into a coma.
Article continues below advertisement
Once he awakens and intends to resume his normal duties as the head of cardiothoracic surgery, the two Dr. Griffiths must go head to head, navigating day-to-day hospital cases in addition to the power struggles of Dr. Griffith, the daughter, supervising her father.
Considering Jason Isaacs plays the role of Sam's dad so well, viewers of the medical drama are curious whether the actor has any children of his own. So, does Jason Isaacs have kids? If so, who are they? Keep reading while we learn more about the Good Sam star's family.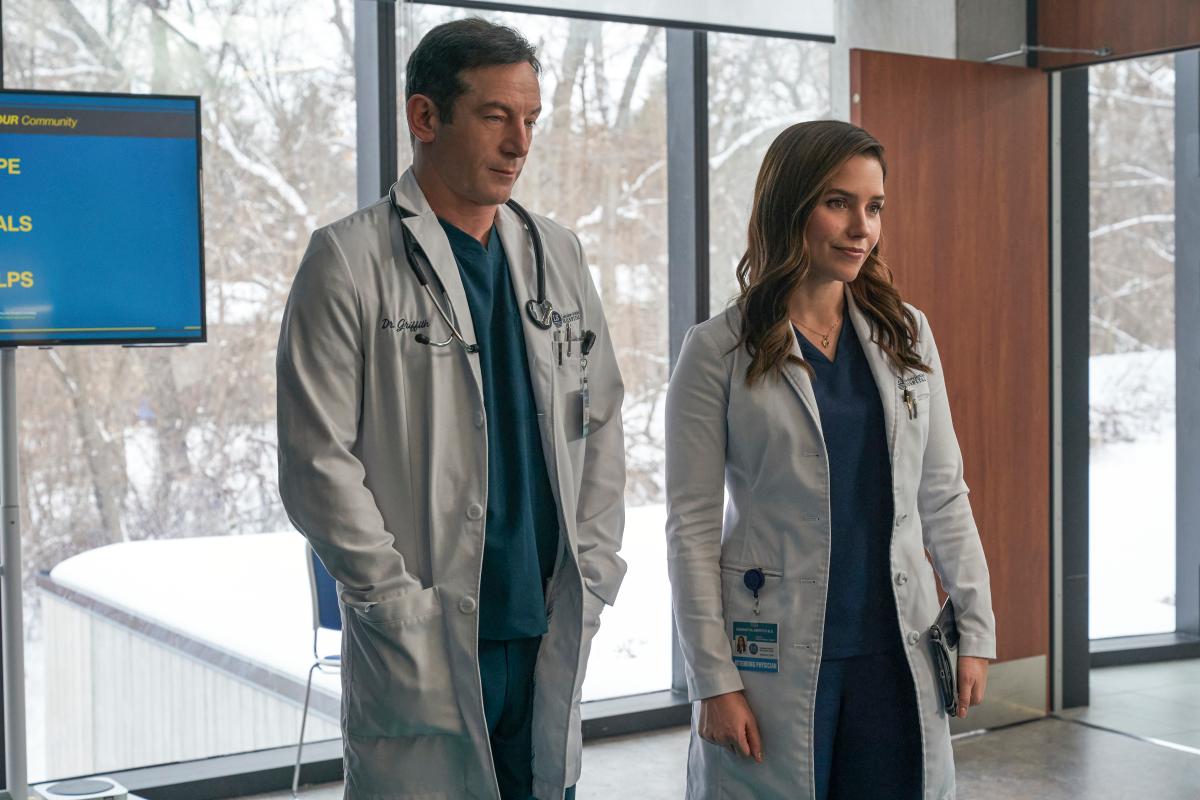 Article continues below advertisement
Does Jason Isaacs have kids?
Playing a father on TV sure is easier if you have some real-life experience to draw from — not that getting into character is anything Jason has to worry about. The illustrious British actor has appeared in roughly 20 films, ranging from 2003's Peter Pan to the Harry Potter film series. He's also held roles on stage and on television, and his work has been so highly applauded that he earned Golden Globe, International Emmy, and Satellite Award nominations in the Best Actor category.
The Liverpool native graduated with a degree in law from Bristol University in 1985, but during his time there, concurrently pursued acting. Jason "directed and/or appeared in over 20 productions" while at the university, according to his IMDb page, then attended the Central School of Speech and Drama, graduating in 1989.
Article continues below advertisement
It was during his time at the Central School that the Brit met documentary filmmaker Emma Hewitt, and the couple dated for over a decade before marrying in 2001. "We got married in the end, my wife and I, for insurance purposes," the actor shared with Larry King during a conversation on the Supreme Court's ruling on same-sex marriage, of which Jason was highly in favor.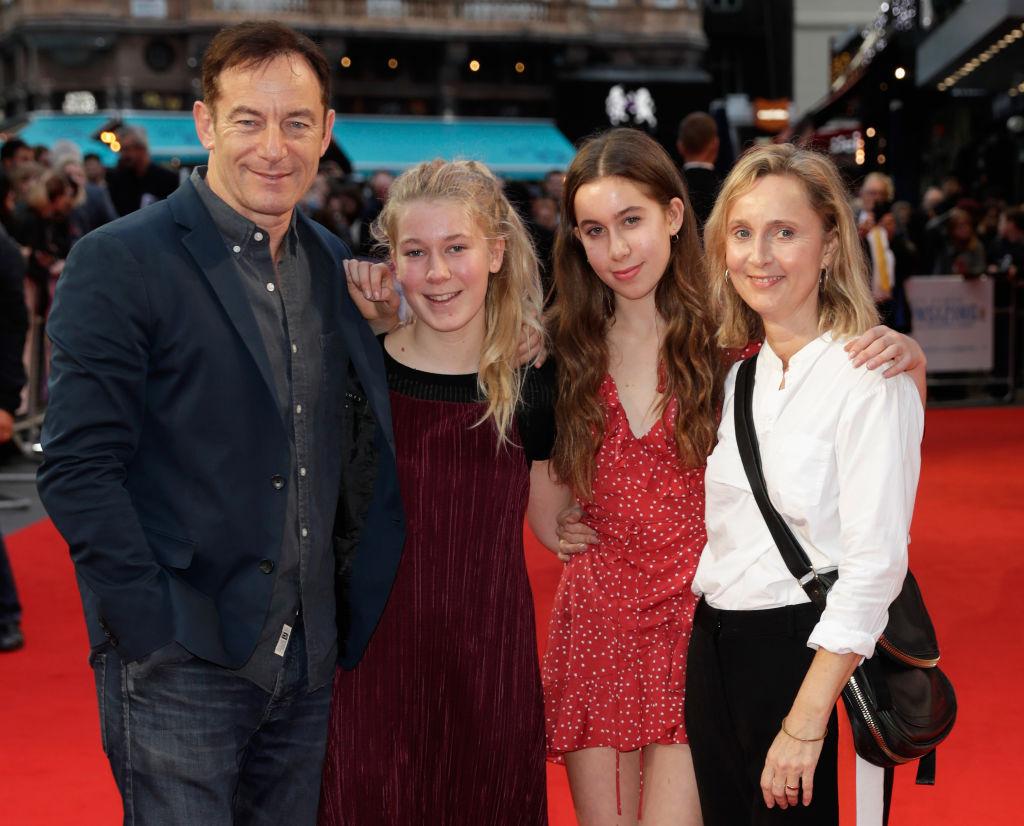 Article continues below advertisement
Emma and Jason have two daughters: Lily, 21, and Ruby, 18. Asked by The Guardian what his biggest disappointment is, Jason responded, "That we waited so long to have children, we only have two."
In the same Q&A, the girl dad was asked who he'd invite to a dream dinner party. "I am quite liking lockdown," he admitted. "I love the fact that I just get to eat with my wife and children. That's my dream dinner party."
Aside from the fact that Lily was born in 2002 and Ruby in 2005, not much is known about these two young ladies, who don't seem to have public social media profiles. Despite having both of their parents work in entertainment (Emma is a documentary filmmaker whose last credit was 2000's TV mini-series, Starstruck), Lily and Ruby don't seem to be pursuing a career in the field.
Watch Jason Isaacs in the role of Dr. Rob Griffith when Good Sam premieres Jan. 5 at 10 p.m. EST on CBS.