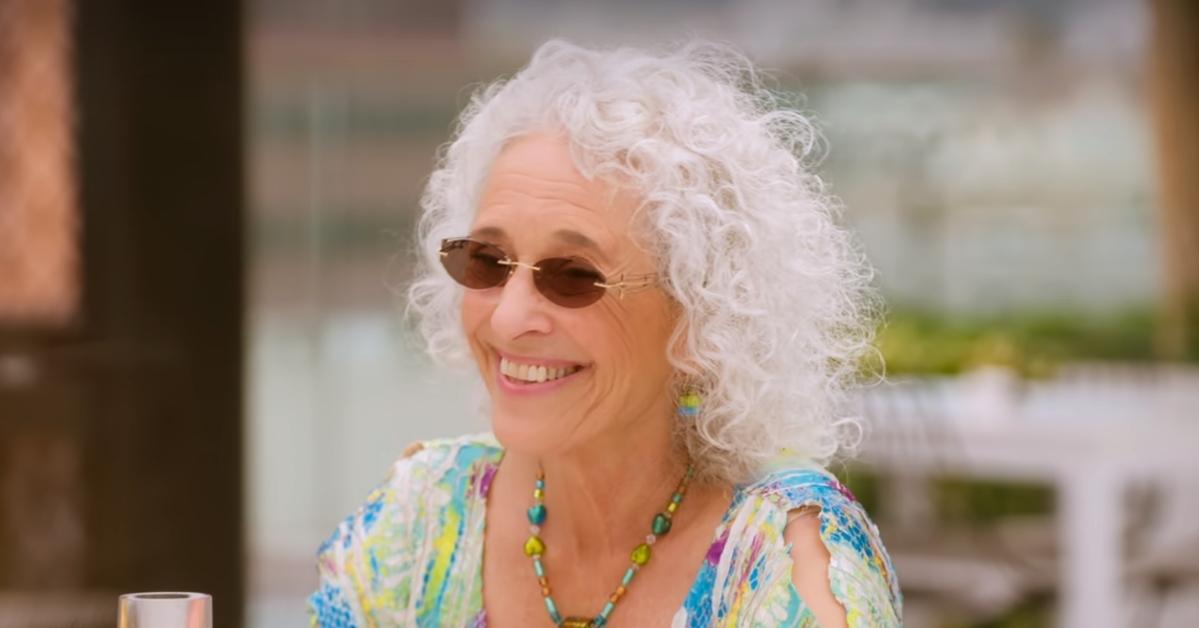 Jason Oppenheim's Mom Sent Him and Brett to a Correctional Facility as Teens
It took five seasons, folks, but we're finally meeting the parents — or rather, a parent. Jason and Brett Oppenheim's mother, Deborah, makes an appearance during Selling Sunset Season 5 and she's everything we would expect of Mama Oppenheim and then some.
In Episode 7, she's seen getting an early meal with Jason. She dons a colorful blouse and beaded necklace. As they sip on their morning champagne, they make small talk, and we learn that she's both a beauty and a beast.
"Monday was deadlift day," she said, revealing that she lifted 195 pounds at the gym. Jason, feeling a tad inferior to his superior, credits her for lifting more than she does.
Article continues below advertisement
Then, Jason's now ex-girlfriend Chrishell Stause joins them. Deborah, who Jason rarely introduces to others, is already talking about marriage and babies before any food has been eaten. Jason and Chrishell look extremely uncomfortable, but Deborah keeps going!
Who is this fearless woman? Keep scrolling for everything we know about Deborah Oppenheim.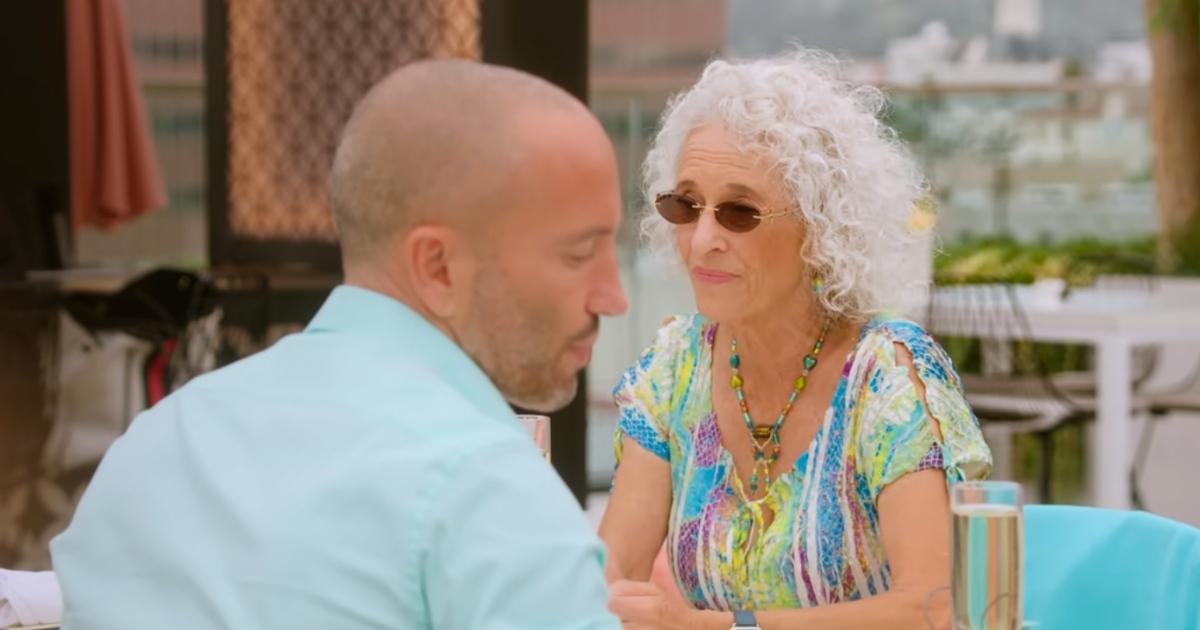 Article continues below advertisement
Deborah Oppenheim raised Brett and Jason Oppenheim as a single mom.
While there's very little information about Deborah Oppenheim on the internet, a Daily Mail article gives folks a peek into what Jason and Brett were like growing up — and wow, Deborah deserves a medal.
Before the Oppenheim bros were the dynamic duo they are today, they were actually pretty troubled. Growing up, they were expelled or suspended from five schools. Deborah, who had gotten a divorce from their father Bennett, was their primary caretaker and had to handle this all by herself.
"Brett and I were incorrigible; very difficult to raise as we were intelligent, but argumentative and had huge antipathy towards authority," the Selling Sunset star told the outlet in 2020.
He explained that both he and Brett began drinking heavily at a young age and had spent nights in jail cells on several occasions. Deborah, who worked as a speech therapist, was trying her best to reprimand them while also trying to keep down a job.
Article continues below advertisement
Deborah Oppenheim previously tricked Brett and Jason Oppenheim into attending a teen correctional camp.
Dealing with two twin delinquents is hard, but Deborah had a couple tricks up her sleeve.
As Jason recalled, she sent him and Brett to "a basketball course" in Idaho, which actually turned out to be a teen correctional camp. "Mom worried that our aggression would escalate and wanted us out of her home after we'd fought with her boyfriend," he said.
The boys, who hailed from Fremont, Cali., were forced to march through the desert in army uniforms while at camp.
Article continues below advertisement
"There was no running water, showers, clothes changes, [or] bathroom tissue, and just a tin of lentils to eat daily. They took our shoes at night to stop us running away," he said, adding that he was so hungry that he ate half a rattlesnake while he was there.
However, the camp ultimately did nothing to rehabilitate the Oppenheim bros.
Fortunately, their father Bennett, who was a former Vietnam veteran, was able to talk some sense into them. He took them in and had them enroll in community college, where they excelled. From there, Jason and Brett went to UC Berkeley, became incredibly successful lawyers, and then made the pivot into real estate. What a miracle!
You can catch Mama Oppenheim on Selling Sunset Seasons 5, which is currently streaming on Netflix.