'Survivor' Alum Jay Starrett Joins the Cast of MTV's 'The Challenge'
When it comes to brutal shows, 'Survivor' and 'The Challenge' are up there. Jay Starrett has already completed 'Survivor' and is ready for more.
MTV's The Challenge: Total Madness is one of the most brutal competition shows on television, and this season is slated to be one of the most intense ever. The 35th season of the show will have contestants competing individually, as opposed to being in teams, like they have done in the past.
Article continues below advertisement
Jay is actually a Survivor alum who competed on Survivor: Millennials vs Gen X. Although he was underestimated in the beginning of the game, Jay proved himself a worthy adversary when it came to strategy and game play.
And with all the similarities between The Challenge and Survivor, audiences are eager to know more about this player and what he'll be bringing to the table.
Article continues below advertisement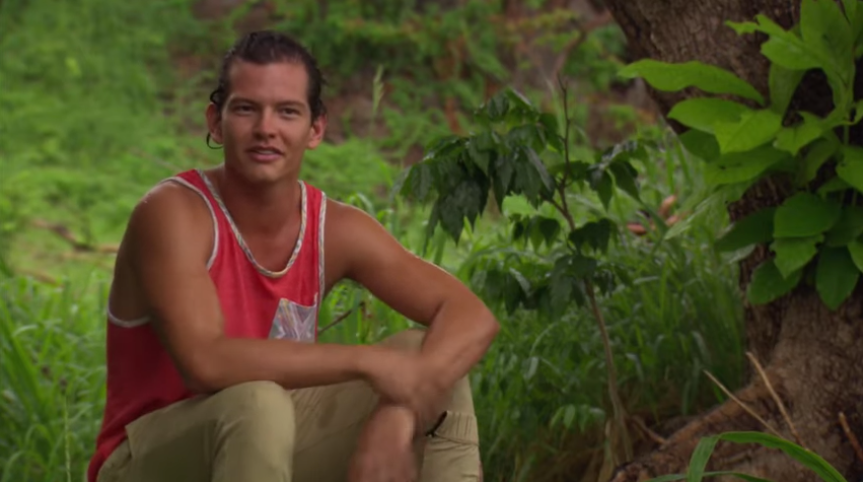 Jay Starrett is a Florida native who loves his mom above everything else.
According to his Survivor bio, Jay was born Justin Starrett in Florida and is 30 years old. He grew up Fort Lauderdale, where he attended Florida Atlantic University and before making his reality TV debut on Survivor, Jay worked as a real estate agent.
Article continues below advertisement
Jay is of Peruvian descent on his mom's side, and was very close to his mom growing up. He has said that she's his hero, and credits his mom with teaching him to have strength and persevere, no matter what.
Article continues below advertisement
Though she went through 10 brain aneurysms, divorces and other health issues, Jay's mom always woke up smiling and had a positive attitude for her kids.
It's clear that Jay's adorably obsessed with his mom. He constantly posts pictures of the two of them just hanging out and having a good time together.
What was Jay Starrett like on 'Survivor: Millennials vs Gen X'?
Jay Starrett proved himself to be more than a laid-back dude when he orchestrated the blindsiding of his ally Michaela, after she found out that he had a hidden immunity idol. However, after the merge, he was seen as a big threat because of his consistently strong performances in the game's physical challenges.
Article continues below advertisement
To his credit, Jay managed to outmaneuver and outlast the rest of his alliance and he even thought he had one last trick up his sleeve in another immunity idol.
However, the mama's boy fell into an age-old Survivor trap: the fake immunity idol. Jay was voted out on Day 36, after playing the fake idol made by David Wright. He ended up placing sixth on his season.
Article continues below advertisement
After his time on Survivor, Jay used his smooth-talking abilities and natural charm to compete on other reality shows like Ex on the Beach and Big Brother: Over the Top.
And now his love of outdoor activities like surfing, hiking and rock climbing will no doubt serve him well on The Challenge.
He's already crushing it on the show! Not only has Jay proven himself by winning the latest elimination, he also earned the first red skull brand on his helmet, bestowed by host T.J. Lavin.
Article continues below advertisement
The skull brand means that Jay's in an advantageous place to make alliances with veterans and rookies alike, as he's currently the only player eligible to run the final. We'll have to wait and see what happens.
Catch Jay Starrett and the rest of the competitors on The Challenge: Total Madness every Wednesday at 8 p.m. on MTV.