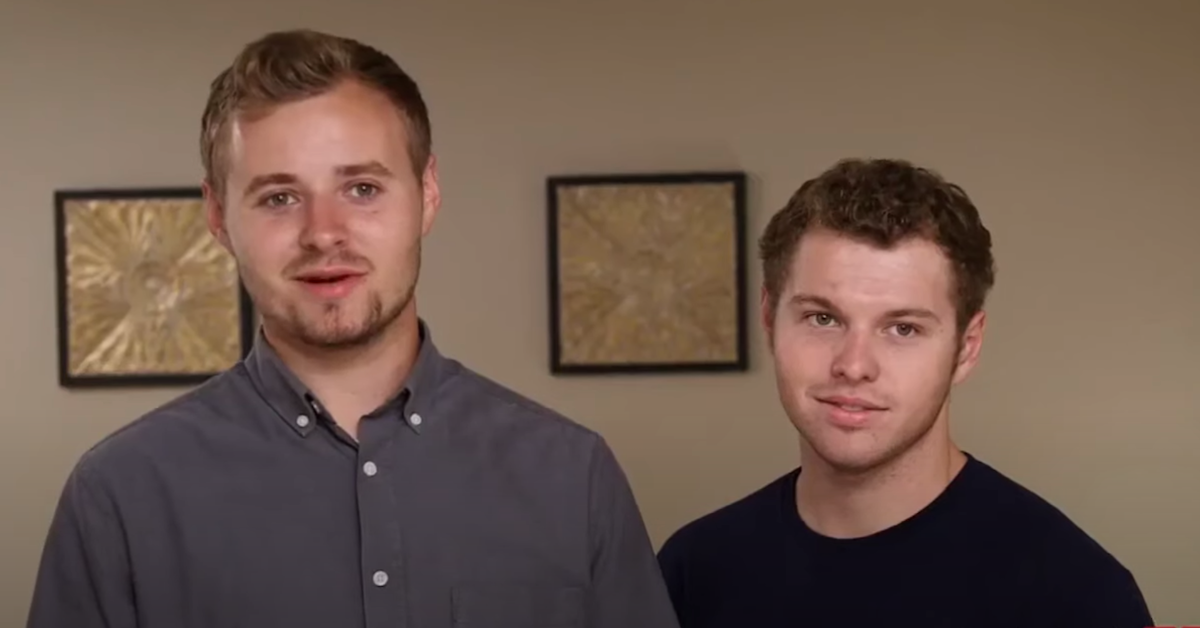 Jed and Jere's Bachelor Pad on 'Counting On' Is Groundbreaking for the Duggars
A reported "rule" for Duggar kids is they live at home until marriage — which is why Jed and Jere's bachelor pad on 'Counting On' is a big deal.
If you've been watching the Duggar family since the very beginning, then you've basically watched Michelle and Jim Bob's 19 kids grow up on-screen. At this point, many of the younger siblings who haven't been featured as much on Counting On are adults now. One thing that caught viewers off-guard in 2020 was Jed and Jere's bachelor pad — considering Duggar kids living independently before marriage is such a rarity.
Article continues below advertisement
Let's take a closer look at Jedidiah and Jeremiah's bachelor pad. Because it's everything you ever hoped a twentysomething, single Duggar's home might be.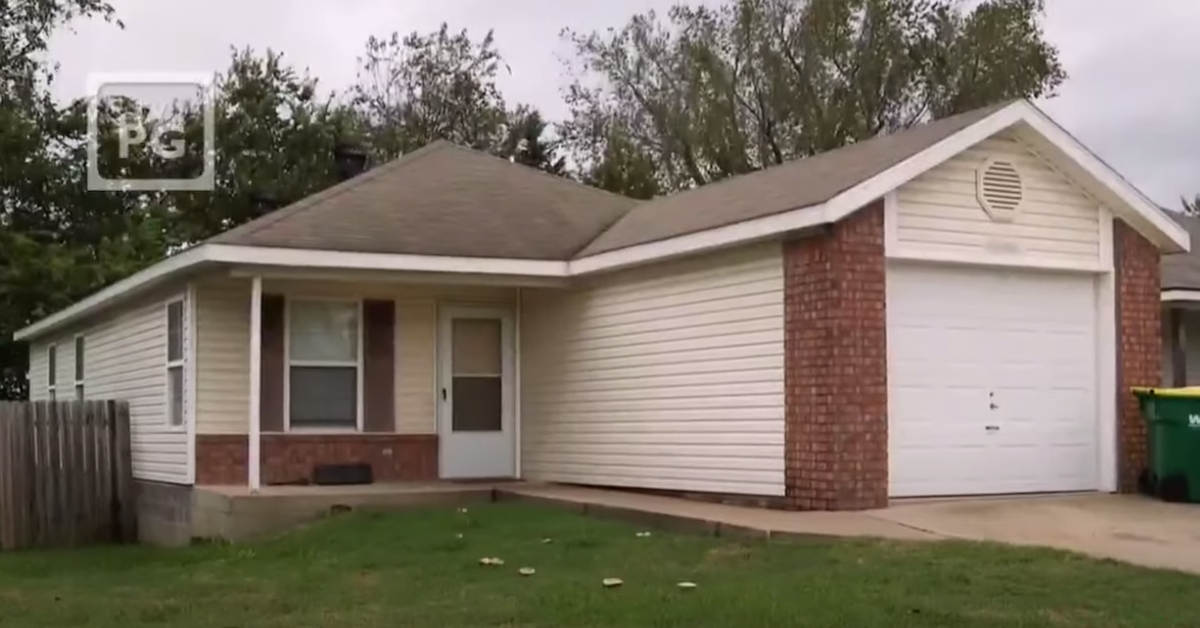 Article continues below advertisement
Jed and Jere's bachelor pad was featured on 'Counting On.'
During an episode of Counting On that aired on July 21, viewers learned the 21-year-old brothers had officially moved out of the "big house," where Michelle, Jim Bob, and their younger children all live.
"Recently, Jere and I have moved into our own place," Jedidiah says at the beginning of the segment featuring the twins' new bachelor pad — which features a ping pong table that fills up their entire living room.
"This is the ping pong room — it's the most important room in the house," Jeremiah explains. "This is going to be the living room, but ..."
"We're going to get some couches soon," Jedidiah interjects.
Article continues below advertisement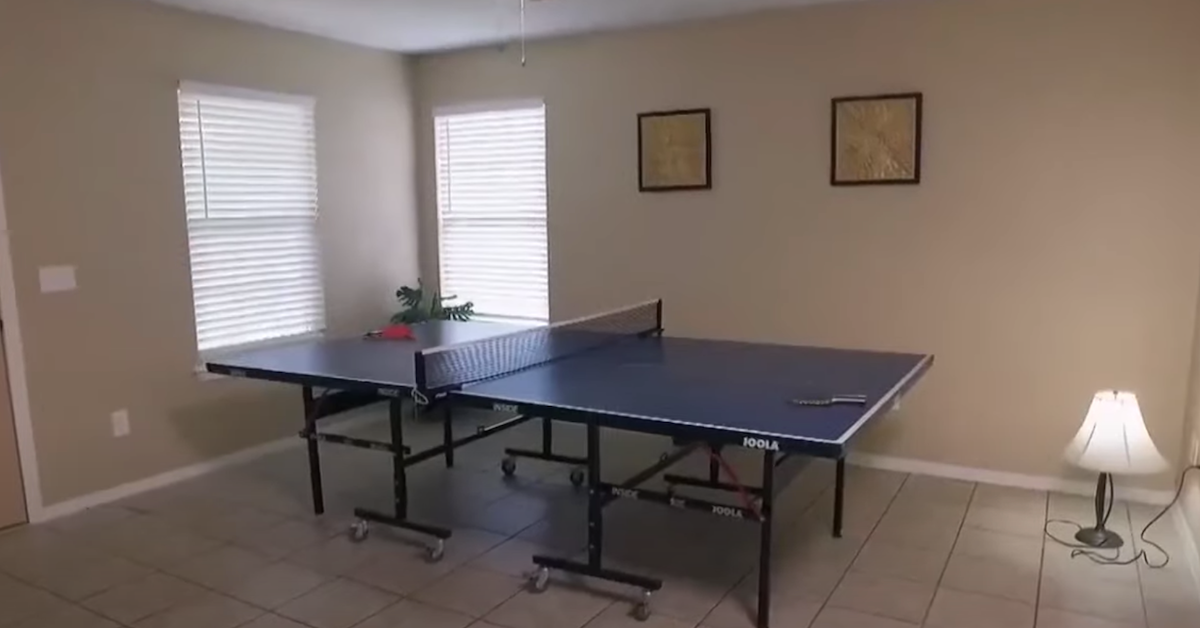 People were surprised that Jed and Jere are still sharing a bedroom.
Aside from not having a couch or a dining room table, what had fans raising their eyebrows about Jed and Jere's bachelor pad was that they chose to share a bedroom — especially since there are other rooms in the house that could be made into a second bedroom.
Article continues below advertisement
"So we are both twins and so really, our beds are right next to each other at the big house and all that," Jedidiah explains. "So I was like, well, if we can fit two twin mattresses in here, it'd be great."
"Because we're twins, so might as well fit twin mattresses," Jeremiah adds.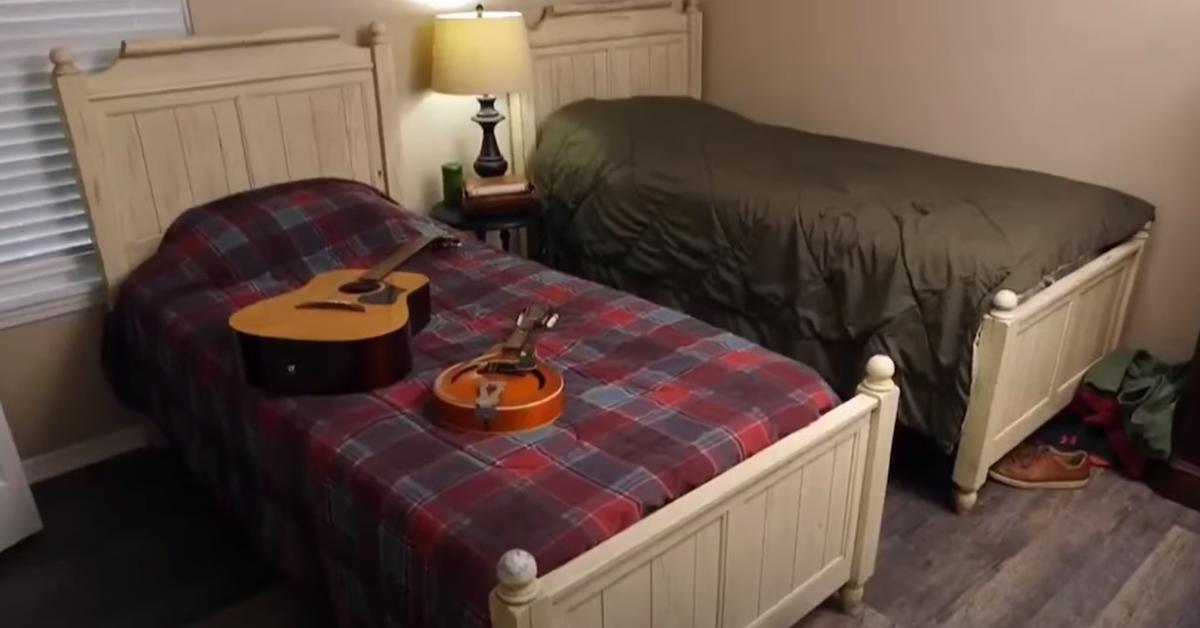 Article continues below advertisement
Wait, don't Duggars have to be married to move out on their own?
Naturally, longtime fans started to realize that Jeremiah and Jedidiah aren't even married — how are they able to live on their own? Their oldest sister, Jana, is 30, unmarried, and she still lives at the big house after all.
"Are you guys the first of the kids to move away on their own before marriage?" one of the show's producers asks the brothers.
Article continues below advertisement
As it turns out, Jed and Jere aren't technically the first of the Duggar kids to move out before saying, "I do."
"John actually moved out of the house for a while and was doing pilot stuff," Jedidiah explains.
"Joseph also went to college for a little while, but he wasn't necessarily moved out," Jeremiah adds. "He was just temporarily out."
Jedidiah goes on to explain that all of the older kids have a choice about where they live once they're adults — and that Michelle and Jim Bob were on board with Jed and Jere's decision to move out.
"When our kids get, you know, 18 or older, you know, they have the ability to move out or the freedom to do that," Jim Bob shares. "But most of them have realized, 'Hey, staying here at mom and dad's house until I get married, I can save up a lot of money.'"
Article continues below advertisement
There's likely another reason Jed and Jere have their own bachelor pad.
In November 2019, Jedidiah announced he would be running for a seat in the Arkansas State House of Representatives to represent District 89. The thing is, Michelle and Jim Bob's family home is located in District 80 — and although living in the district you represent isn't required, it's definitely beneficial. This likely explains why Jed and Jere's bachelor pad is located in District 89. Very strategic, right?
Article continues below advertisement
It'll be interesting for viewers to watch Jed and Jere's new adventure in their bachelor pad in future episodes. In the meantime, the twins might consider springing for a couch and a dining table — not to mention working on their cooking skills — to make living there a bit more practical.
Catch new episodes of Counting On at 9 p.m.on Tuesdays on TLC.