The 'Jeepers Creepers: Reborn' Teaser Appears to Hint at New Franchise Direction
'Jeepers Creepers' became a cult horror classic thanks to a unique baddie, and fans want to know: Will 'Reborn' have a post-credits sequence?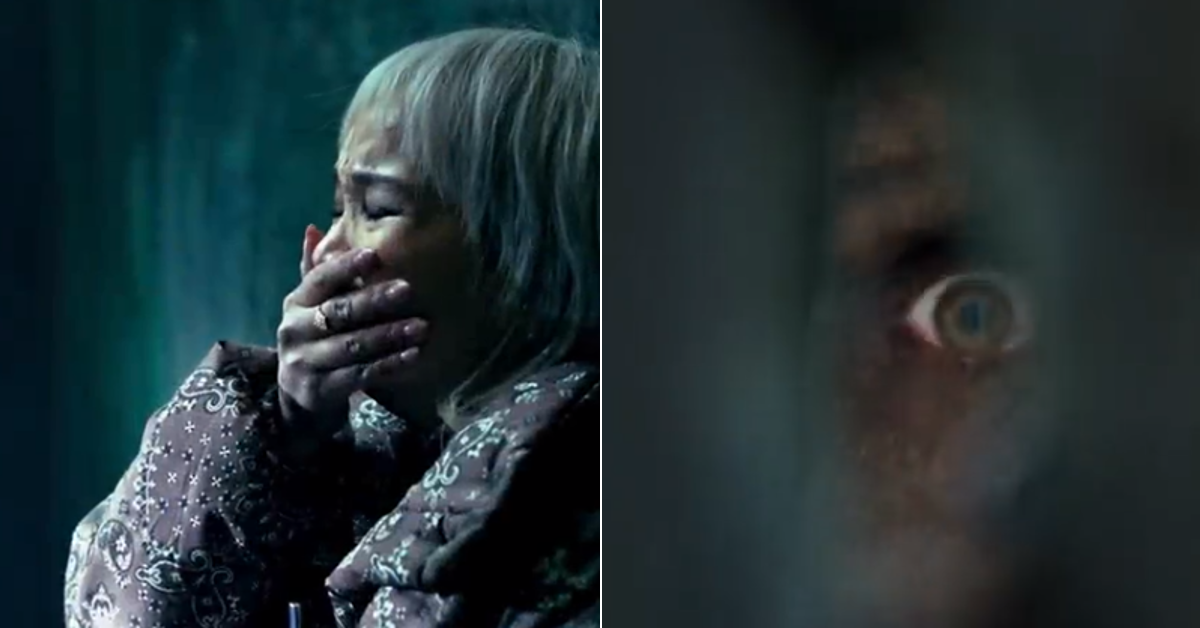 Fandoms can become quite voracious whenever there are leaks related to an upcoming movie in a beloved franchise. This is especially true of films, series, movies, and books that are considered "fringe" or cult classics, as a kind of "ownership" develops for these admirers of the niche and bespoke.
And while Jeepers Creepers is a well-known horror franchise, it certainly hasn't enjoyed the same kind of success and appeal as Halloween, Friday the 13th, Nightmare on Elm Street, or even the Conjuring films have.
But people are stoked for Jeepers Creepers: Reborn nonetheless, and fans are already inquiring about a potential end-credits scene.
Article continues below advertisement
Has footage of the 'Jeepers Creepers: Reborn' end-credits scene already been leaked?
Whenever there are other artistic mediums associated with a specific intellectual property, fans are always ready to analyze them ad nauseam for clues as to possible plotlines and other source material for related content.
Like when a new Marvel movie brings a new character to the screen, folks want to delve into the comics and see what this particular villain/hero/anti-hero is all about.
And wouldn't you know it, there are actually Jeepers Creepers comics out there that give some further context into what audiences could potentially expect in Reborn.
Folks are thinking that the next flick might lift some inspiration from the graphic novels, and that leaked images may point in the direction of what the Creeper will be doing to his poor victims.
Article continues below advertisement
There are tons of different social media channels sharing an image of a human-bone-and-flesh-made ninja star that gouged a person's eyeball along with behind-the-scenes footage of some characters emerging from a van.
And if you're wondering (like many) if there will be a post-credits sequence, two of the three previous Creepers movies did. Check them out below.
Article continues below advertisement
Article continues below advertisement
The latest 'Jeepers Creepers: Reborn' trailer also seems to show a much different premise for the franchise.
The first Jeepers Creepers was successful for a perfect combination of some really interesting narrative choices. The first being that although the movie wasn't restricted to a confined space, but rather the wide-open countryside and small towns, the Creeper's ability to hunt down the two protagonists created the sense that no matter how much room the heroes had, there was no way for them to escape.
Article continues below advertisement
Then there's the mysterious circumstances surrounding the Creeper itself. It appears to be an ancient demon that has the ability to regenerate itself, and gains new abilities from eating human body parts. However, a closer examination of the monster seems to show that it's a "crab-like" parasite.
The IMDb description for the Jeepers Creepers: Reborn plotline reads: "Forced to travel with her boyfriend, Laine ... begins to experience premonitions associated with the urban myth of The Creeper. Laine believes that something supernatural has been summoned — and that she is at the center of it all."
Article continues below advertisement
While that may seem like a perfect setup to bring about the same kind of suspense as the first flick, the teaser for Reborn actually seems to indicate a slightly different premise: a bunch of teens trapped in a house trying to escape the clutches of a big bad monster.
Article continues below advertisement
The teaser was uploaded to the movie's official Twitter account, along with other behind-the-scenes extras. Are you excited to check it out?