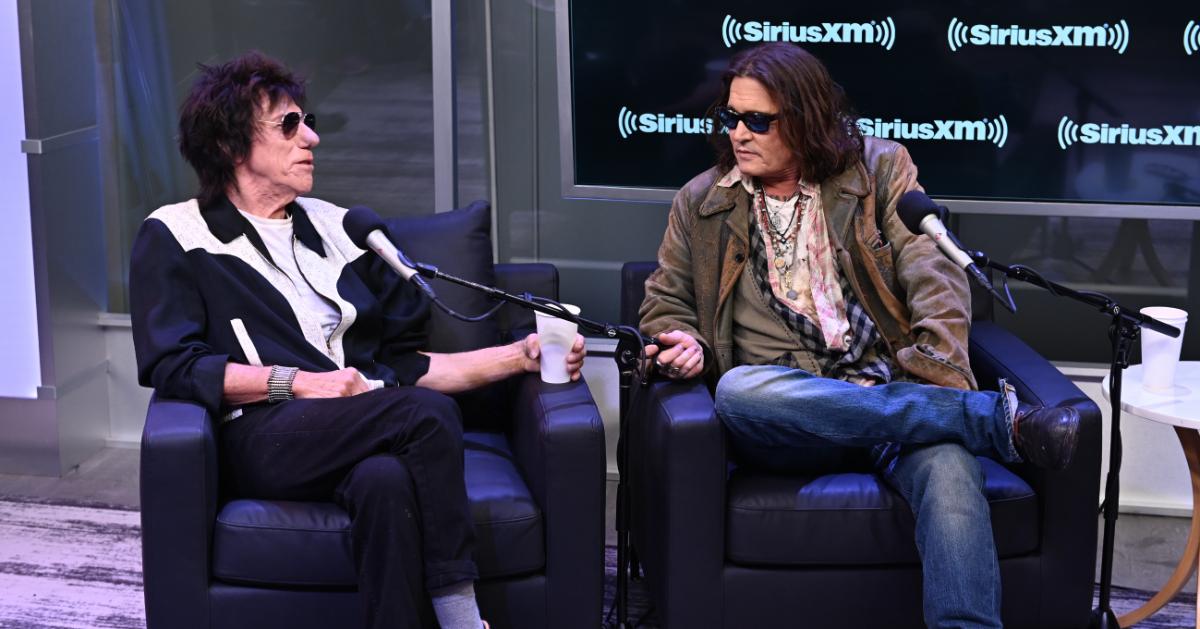 Johnny Depp Was Reportedly by Jeff Beck's Side up Until the Very End
There are few guitarists in the history of rock music who had the overarching impact on the genre that Jeff Beck did. The legendary Yardbirds member helped shape rock and roll into what it is today and in the process earned awards, accolades, critical acclaim, and the respect of musicians who came after him.
Article continues below advertisement
When news of Jeff's passing at 78 years old on Jan. 11, 2023, broke, the music world was shocked and saddened. The actor Johnny Depp had a profound friendship with Jeff. Keep reading for everything we know about how the two stars knew each other.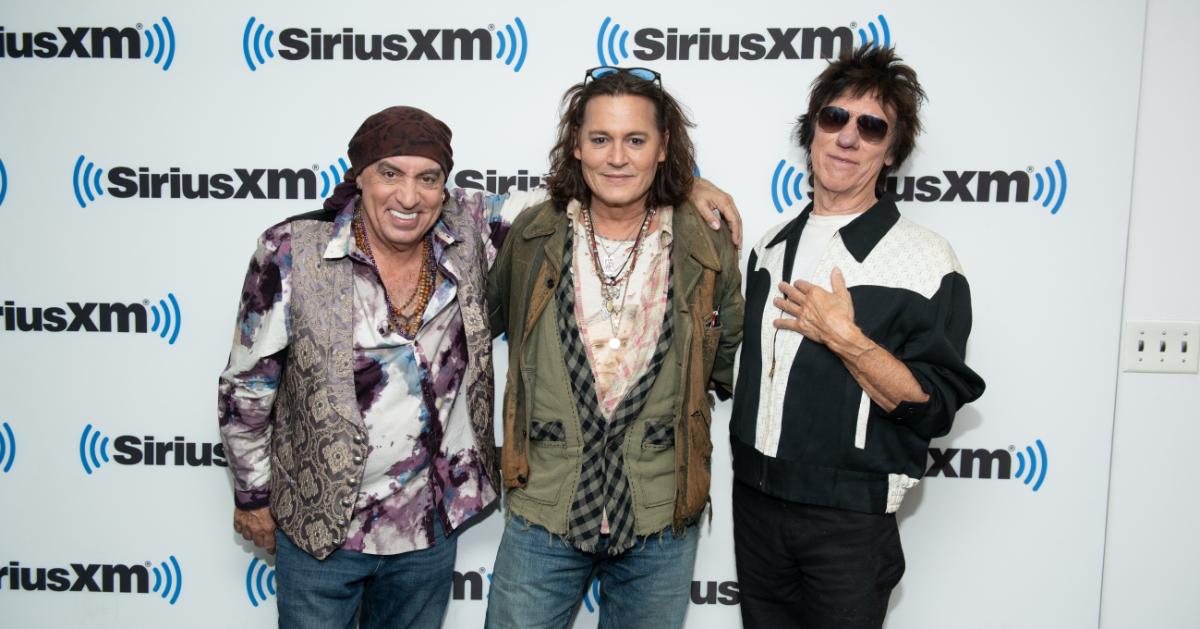 Article continues below advertisement
Johnny Depp and Jeff Beck enjoyed a solid friendship based on a mutual love for music.
The story of Johnny and Jeff's interactions with one another can be traced back to 2016 when Johnny appeared at one of Jeff's performances and met him in his dressing room. During a performance at the Royal Albert Hall in 2022, Jeff revealed that the actor had "come knocking on my dressing room door about five years ago and we haven't stopped laughing since."
Back in 2019, Jeff and Johnny took to the stage together for the first time at a charity event held by Eric Clapton in Texas. In 2020, Johnny and Jeff released their first collaborative song together: "Isolation," a cover of the hit 1970 song by John Lennon. Per Jeff's website, he claims to have "found an unexpected co-conspirator in Johnny Depp," calling himself and the actor "musical soulmates."
Article continues below advertisement
On July 15, 2022, Jeff and Johnny released their first full-length collaborative album titled "18," an experience he once again recounted on his website.
"Jeff Beck found a kindred spirit in Johnny Depp when the two met in 2016," the post that accompanied the album release reads. "They bonded quickly over cars and guitars and spent most of their time together trying to make each other laugh. At the same time, Beck's appreciation grew for Depp's serious songwriting skills and his ear for music."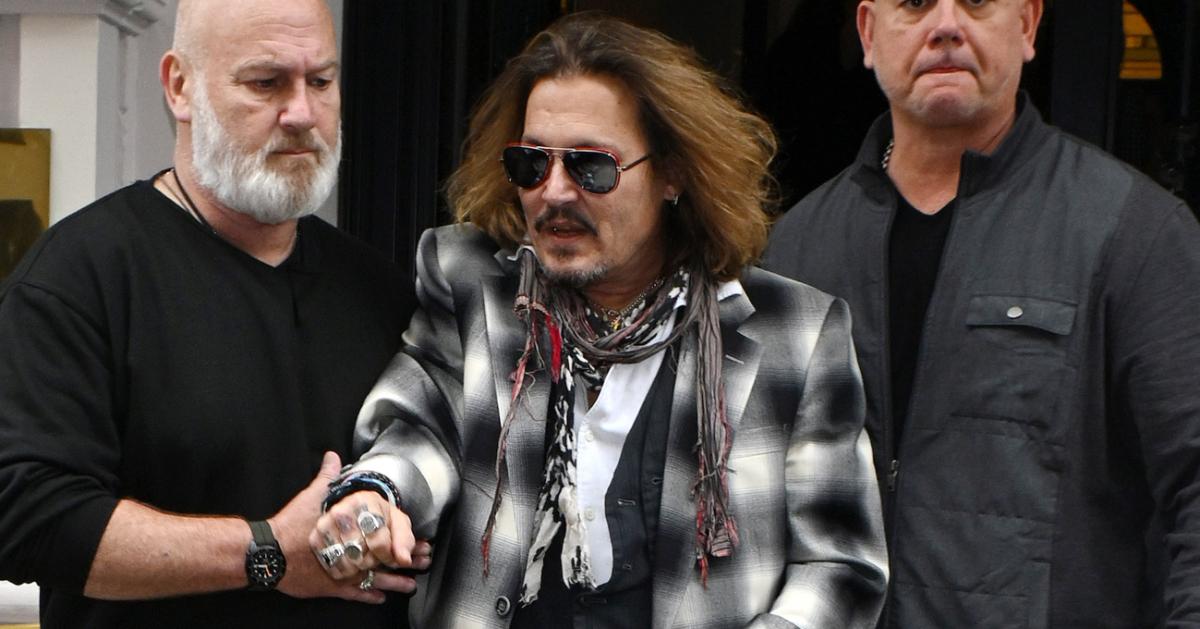 Article continues below advertisement
In summer 2022, Jeff and Johnny toured "18" together, further solidifying their friendship and collaborative spirit. It seems as though Johnny and Jeff grew so close toward the end of the latter's life that the actor was even at the guitarist's bedside during the final moments of his life.
Johnny Depp was reportedly with Jeff Beck during his final moments.
According to a source for People with intimate knowledge of Jeff and Johnny, "They had a really tight friendship, they were extremely close, and he got even closer over this past summer when they were touring together."
The source added that "[Jeff's] sickness came on really quickly and it all deteriorated rapidly in the last couple of weeks. Johnny is still processing this news. He's devastated."
Jeff passed away on Jan. 11, 2023, from bacterial meningitis.
"On behalf of his family, it is with deep and profound sadness that we share the news of Jeff Beck's passing," a statement provided to People reads. "After suddenly contracting bacterial meningitis, he peacefully passed away yesterday. His family asks for privacy while they process this tremendous loss."
Our thoughts are with Jeff's family, friends, and fans during this difficult time.