Comedian Jeff Dunham Shares Funny Stories About His Wife and Kids in New Netflix Special
Comedian Jeff Dunham shares hilarious stories about his wife and kids in new Netflix special. Here's what to know about his family.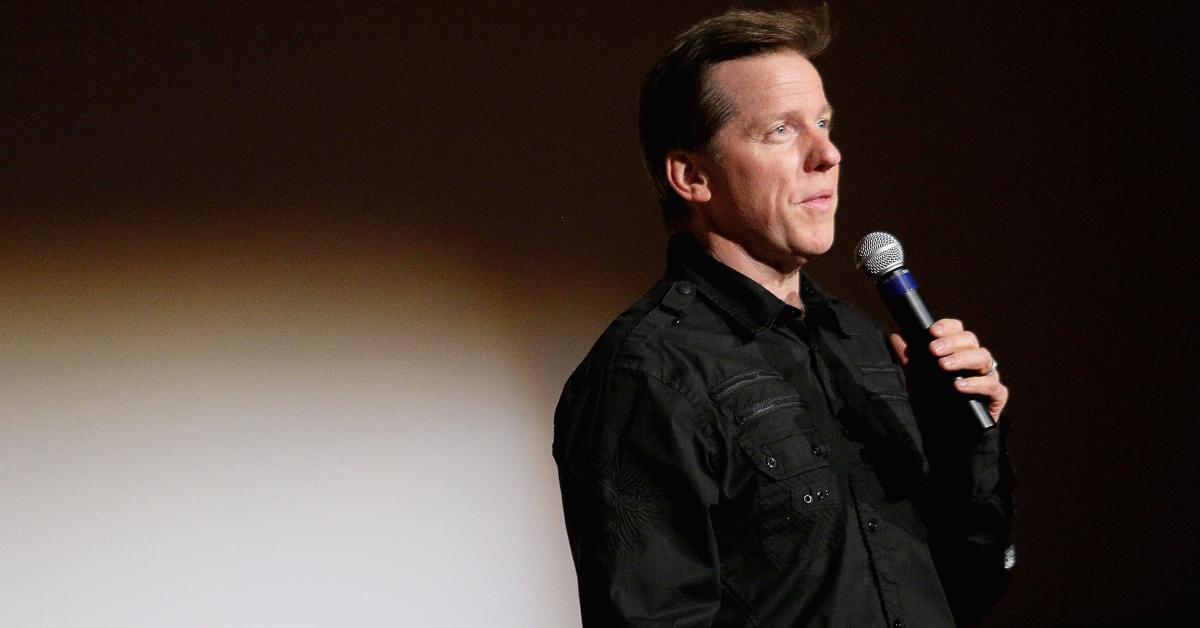 Comedian Jeff Dunham has entertained audiences for decades with his comedy bits and most notably his puppeteer work. And, this ventriloquist has a brand-new Netflix special called Jeff Dunham: Beside Himself. Bringing back his old friends Peanut, Walter, Bubba J, and more, the stand-up comedian does not shy away from poking fun at himself and today's political climate.
Article continues below advertisement
In the comedy special, Jeff opens the show (without his dummy co-stars) talking about his family life. The 57-year-old has three daughters — Kenna, Bree, and Ashlyn — with his first wife Paige. He has the audience dying of laughter as he recounts raising teenage girls.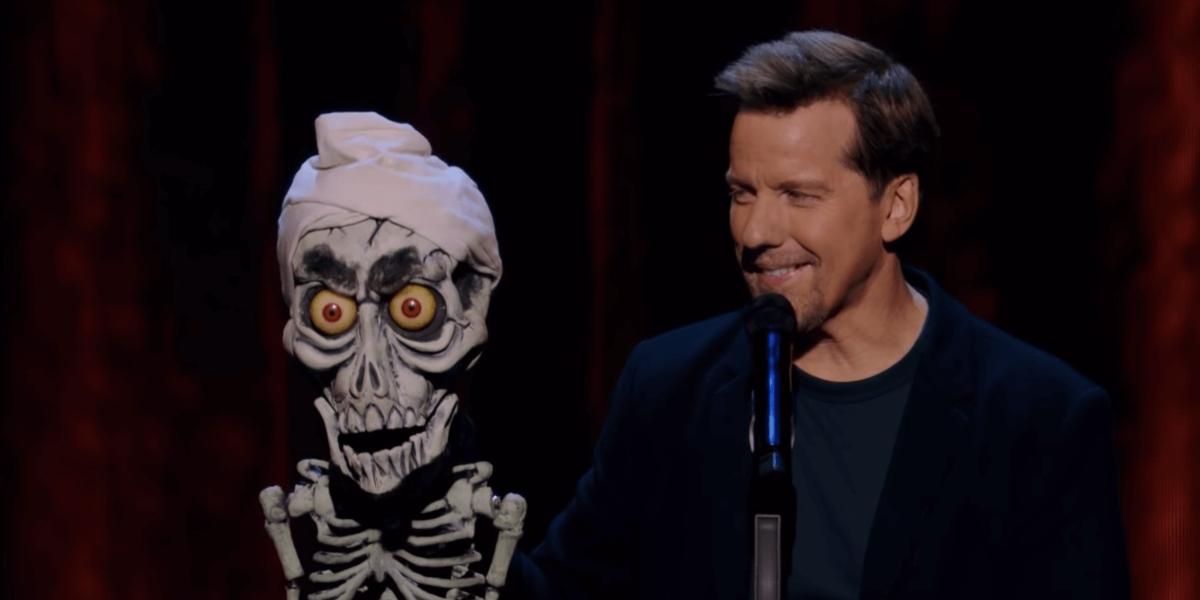 Article continues below advertisement
Jeff then starts talking about his current wife Audrey and their three-year-old twin boys James and Jack, who he refers to as "two tiny psychopath terrors." Let's just say, this father of five definitely has his hands full.
You can catch Jeff Dunham's wife and kids on his YouTube channel.
Besides hearing stories about Jeff's family antics on his Netflix special, for more laughs, check out his YouTube channel. The comedian has shared hilarious videos of his wife and kids, which include vlogs about the twins seeing his collection of dummies for the first time to the babies reacting to the puppets' voice. Basically, it's hard not to get lost in a downward YouTube spiral of endless content on Jeff's page.
Article continues below advertisement
While Jeff continues to be a successful ventriloquist, his wife Audrey has made a name for herself in the health and wellness community. Though she no longer competes as a professional bodybuilder, Audrey is still very much focused on diet and fitness.
Article continues below advertisement
According to her website, she recently started her own baking company called Peanuts Bake Shop. "Every food product has a story. My adventures in creating @PeanutsBakeShop have been long and extensive," she captioned an August Instagram post about her company.
She continued: "After all, you all have told me what's important to YOU when it comes to cookies you make and enjoy (great taste, high quality and/or allergen-free ingredients, and a cookie kit that makes a great gift). I'm proud to say, I've done my very best to make all of your cookie wishes come true!"
Article continues below advertisement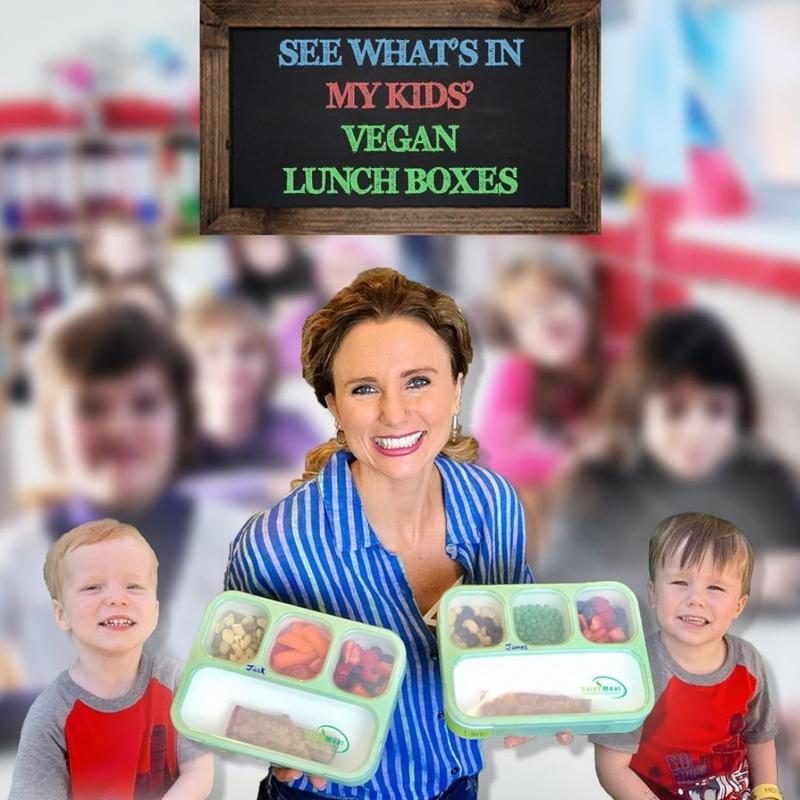 Check out Audrey's Instagram and YouTube channel!
The former fitness model has her own YouTube channel dedicated to sharing healthy recipe videos. If you're a foodie, then we suggest you check out her profile. The vlogger has shared her dietary expertise with viewers, which include not only recipe videos, but tips and tricks on how to slim down.
Article continues below advertisement
While her Instagram page is mainly filled with pictures of food (not that we mind!), Audrey also regularly shares everyday snaps and stories of her family. Most recently, she posted a pic from a fun-filled family outing.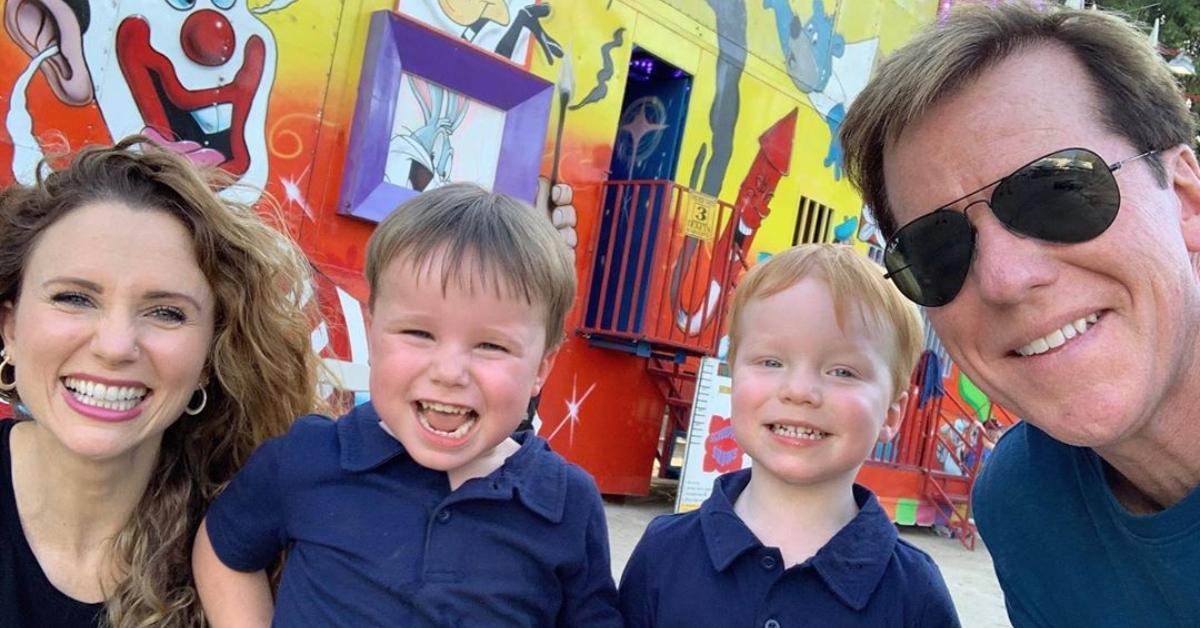 "Family fun day at the local carnival! I should say — it was fun until it was time to leave; the boys weren't very happy about that part. (Jack and James I mean... Jeff was fine with leaving.)," she captioned the post. Well, it looks like Jeff is not the only funny person in his family.
You can watch Jeff Dunham: Beside Himself streaming on Netflix now.